Bangkok Street Photography Festival 2021
May 28 at 8:00

-

May 30 at 17:00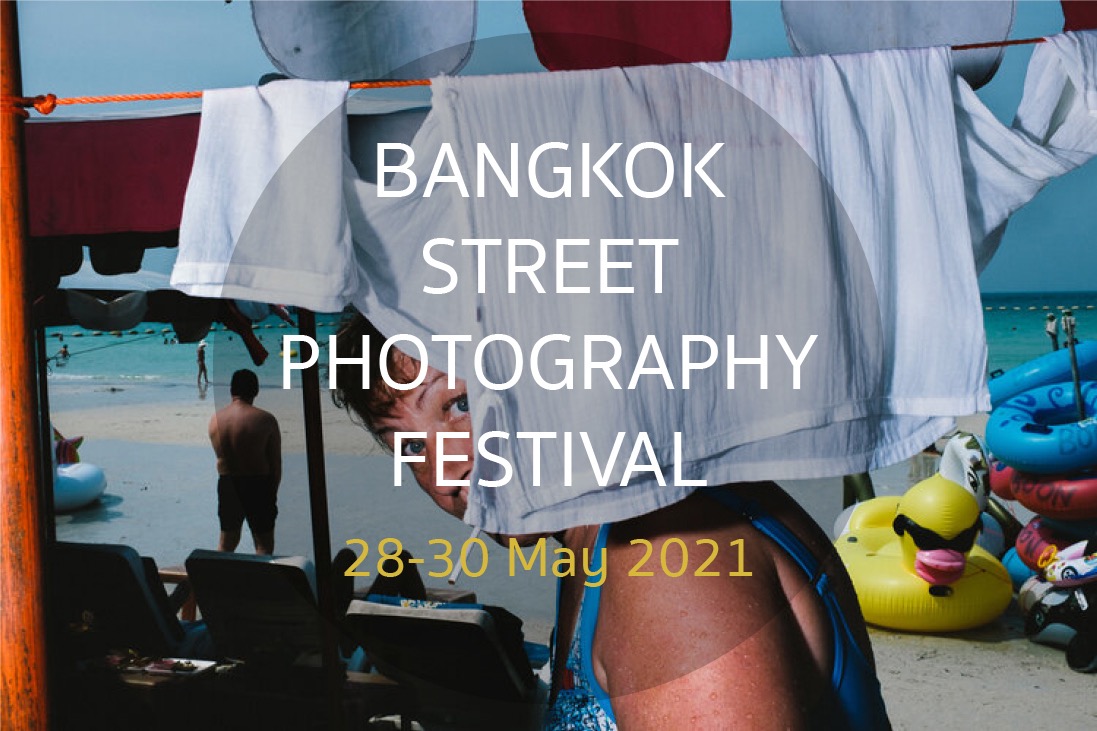 "Because the charm of the city lies in its streets" was the phrase that led us to the launch of Street Photo Thailand in 2013.
4 years later we feel grateful in discovering that the streets of Bangkok is more than just a tourist destination with nice sightseeing. It is where fresh creative world-class street photography is produced on daily basis and the hidden charm of our city has come to light.
Extending such charm, today we are excited to announce The Bangkok Street Photography Festival 2021. Bringing together the world of street photography to share in our vision and to connect with our local photographers.