Photo Phnom Penh Festival 2022
27 October 2022 at 8:00

-

27 November 2022 at 17:00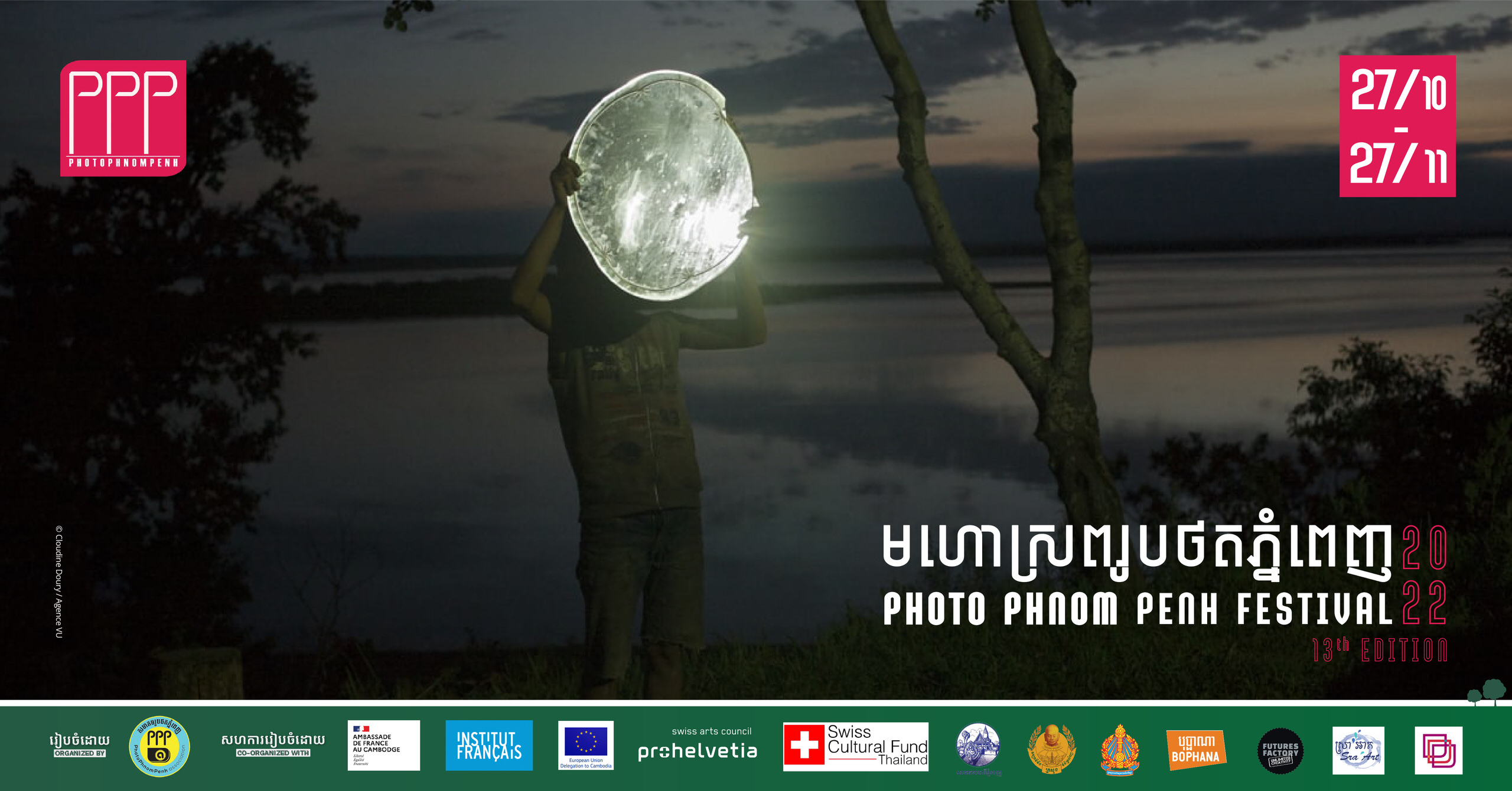 For its thirteenth edition, the Photo Phnom Penh Festival remains faithful to its principles and, above all, to its motto: the need to share. As one of the major international photo festivals in Southeast Asia as well as a platform between professional photographers and photography enthusiasts, the Festival is an important moment of shared passion and work between Asian and European creators from all walks of life, but also from within Cambodia. From the beginning, its aim was to contribute to the creation and emergence of a "school" of Cambodian photographers.
Photo Phnom Penh 2022 will be held from October 27 to November 27, 2022, with an inauguration weekend scheduled from October 27 through October 30 in Phnom Penh. The exhibitions of the artists invited for the Festival can be seen at the French Institute of Cambodia, Bophana Center, the wall of the French Embassy in Cambodia, Friends Future Factory (F3), Sra'Art gallery and Java Creative Cafe TTP.
The Photo Phnom Penh festival is co-organized by the Photo Phnom Penh Association (PPPA) and the Institut français, in collaboration with the Ministry of Education, the Ministry of Culture and Fine Arts of Cambodia, the Delegation of the European Union in Cambodia, the Embassy of France in Cambodia, and the Town Hall of Phnom Penh.
In addition to these long-standing partners, the 2022 edition was made possible thanks to the artists, the private galleries and venues hosting the exhibitions, the Parisian gallery Michel Rein, our printers and framers… and all the volunteers without which the festival could not take place. They are the ones who allow us to remain faithful to our commitments: exchange and diversity