Dear Sasha
first of all congratulations! You are one of the 9 finalists of the second Exibart Street Contest. 
We received thousands of images from more than 100 countries all over the world, it's an important result!
How do you feel about it?
I was pleasantly surprised, this is the first time I took part in such a big competition so I didn't expect anything. Thank you for choosing my work among such strong contestants, I really appreciate it.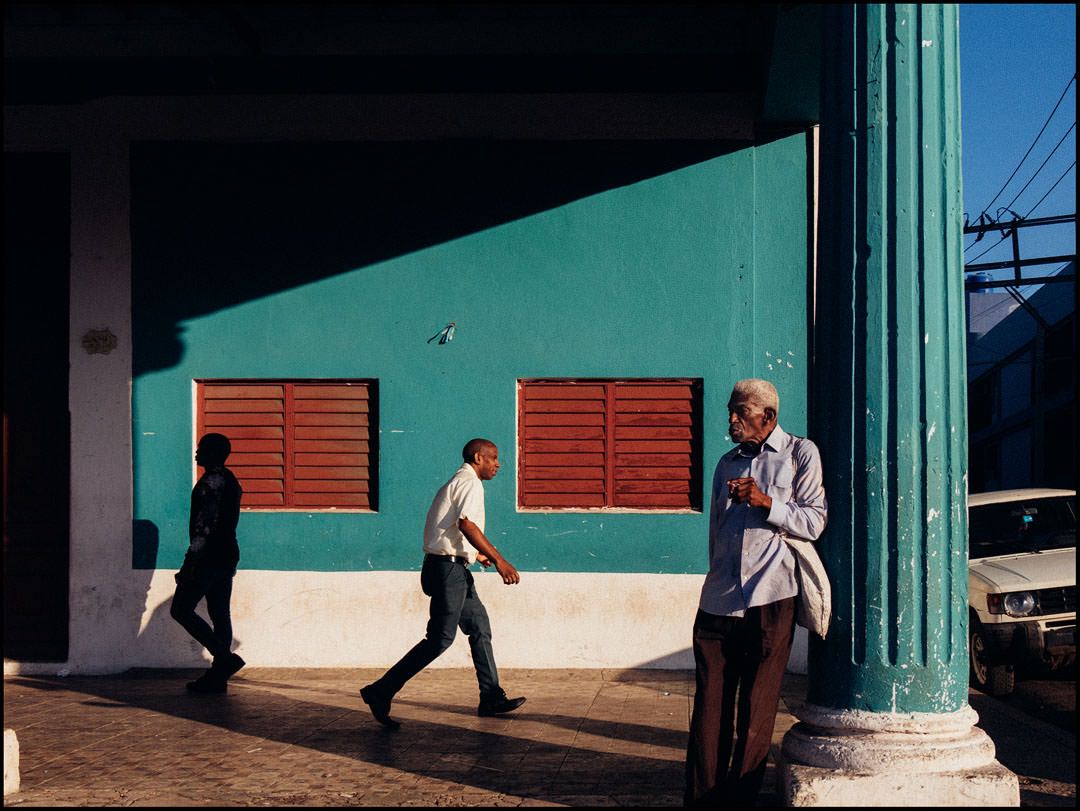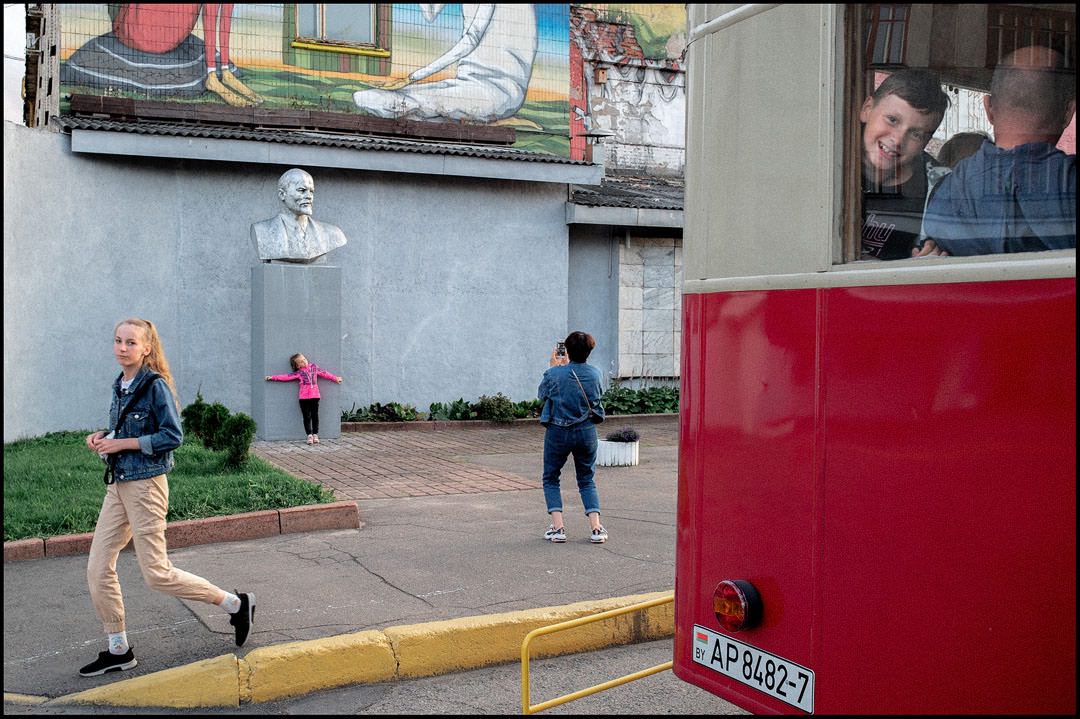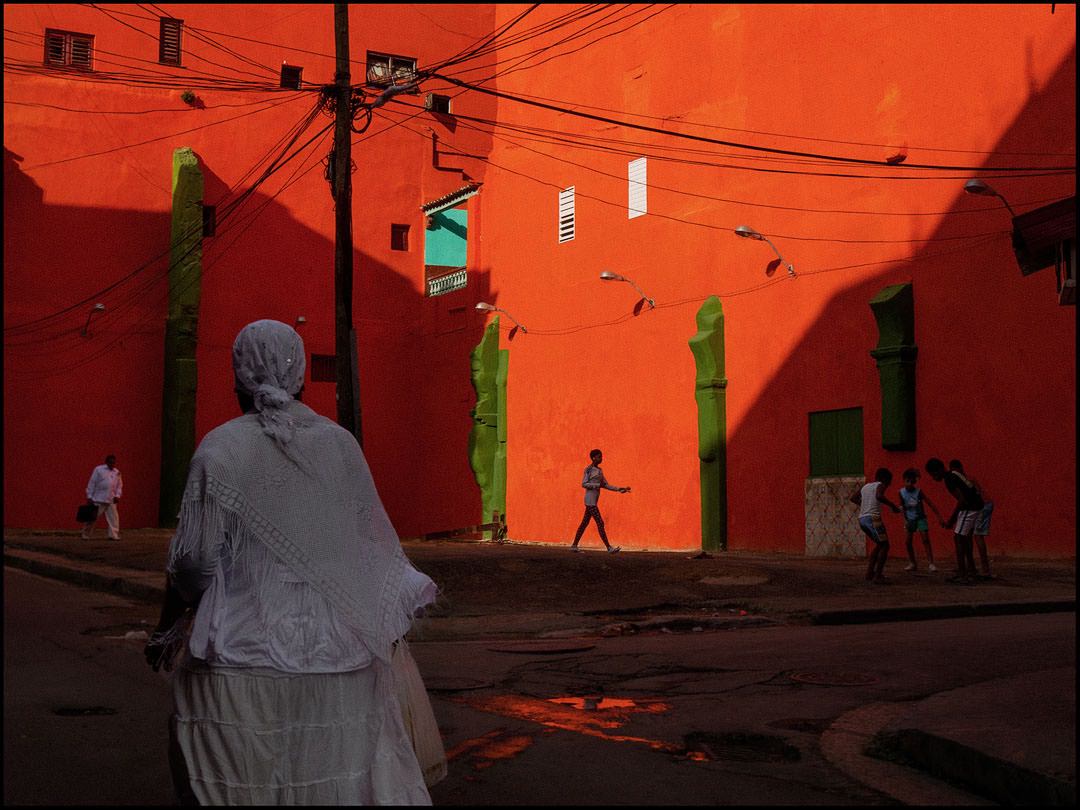 Can you tell something about yourself?
I live in Minsk, Belarus. I work as a CG artist in a small studio that produces a CG animated series. Photography is my hobby that I should say helps me a lot in developing a strong eye for color, light, and composition, that is very essential for my profession either.
What led you to begin doing street photography in the first place?
I started taking a serious interest in photography about 2 years ago. It all started with an attempt to find a hobby that forces me to walk as much as possible since my work is associated with constant sitting at the computer. That's basically why I chose the street photography genre at the beginning 🙂
At first, it was just a game with health benefits, but the more I took pictures the more it drew me in and I began to take a serious interest in street photography. I started to study the works of great masters, watch lectures, read articles, magazines, books, and gradually it turned from an ordinary hobby into a passion.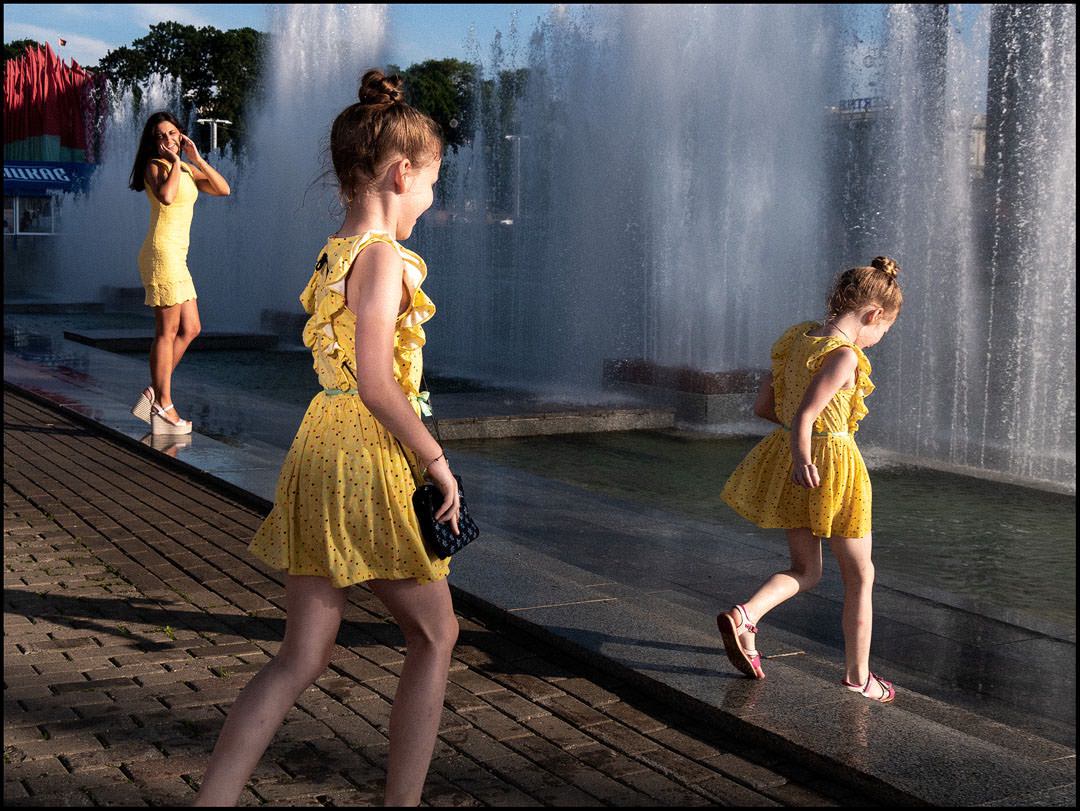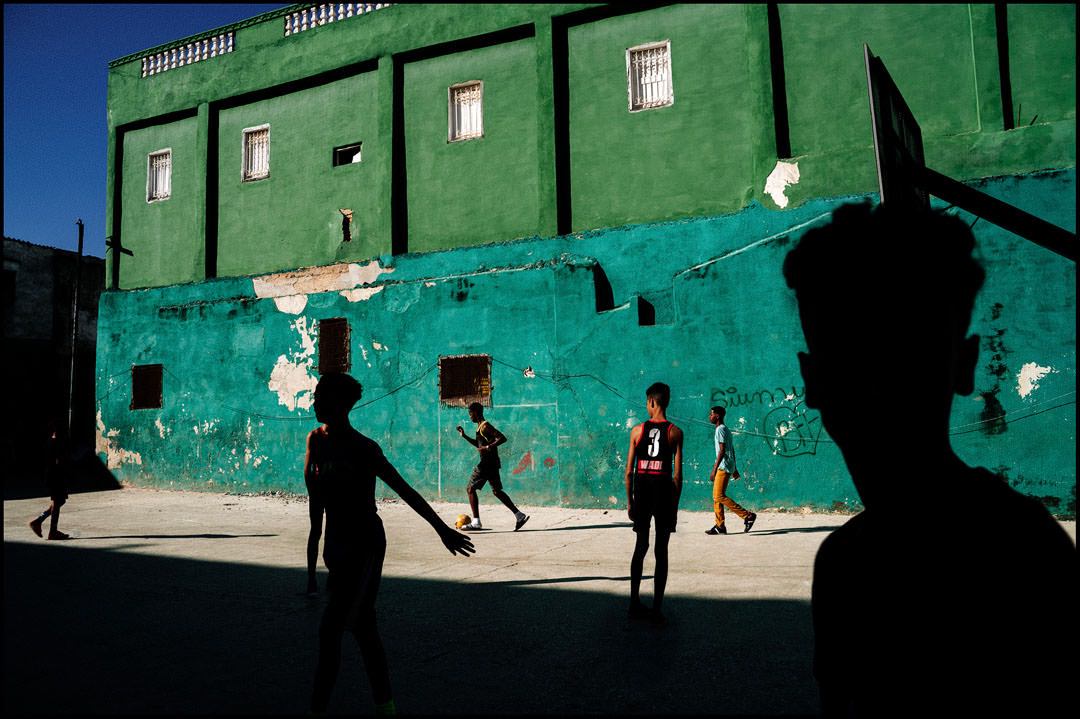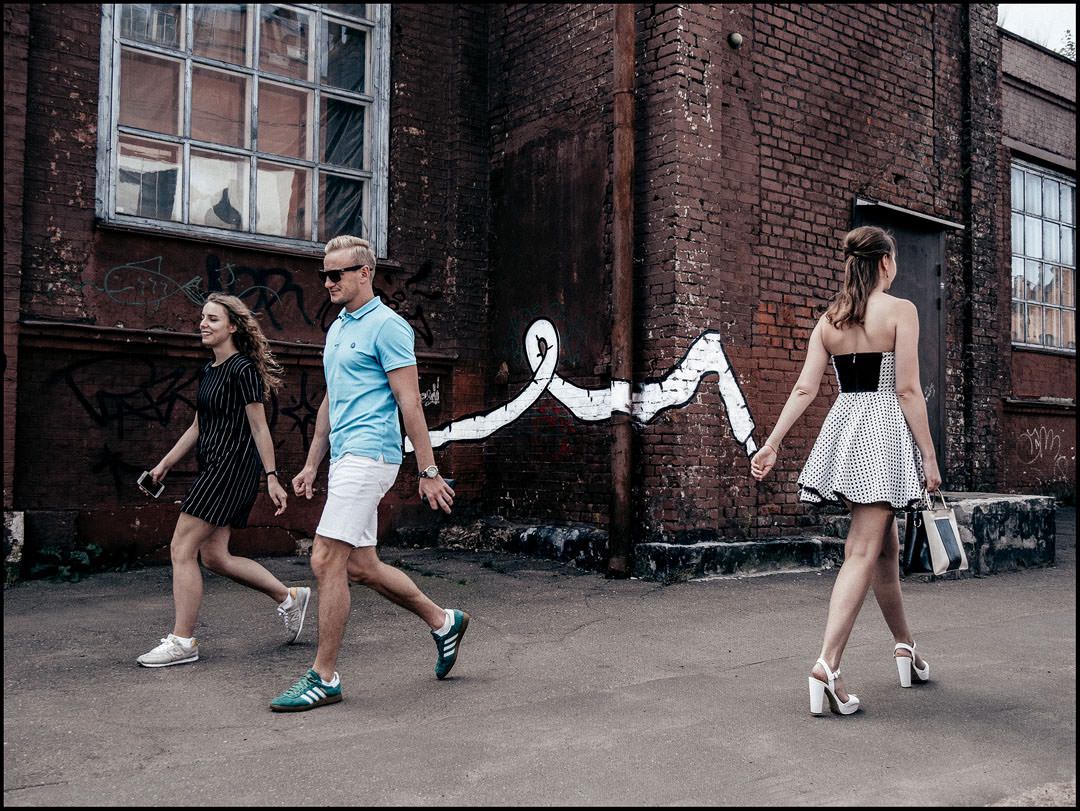 How would you define your photographic style?
I prefer сandid style. I try to stay invisible so that people don't pay attention to me and act naturally. Such kind of images are especially valuable to me because they reflect life as it is.
Have you ever studied at a photography school or are you a self-taught artist?
No, I didn't study photography but my professional background helped me a lot in understanding photography. Besides I get more satisfaction from the process of self-learning, there is something especially pleasant when you find the answers yourself instead of someone giving you them ready-made.
What kind of equipment do you use and what role, in your opinion, does equipment have in street photography?
90% of my photos were taken on Panasonic Lumix gx80 with a kit zoom lens. This is my first camera I bought and I still use it.
"Give a chance to chaos and it will surprise you."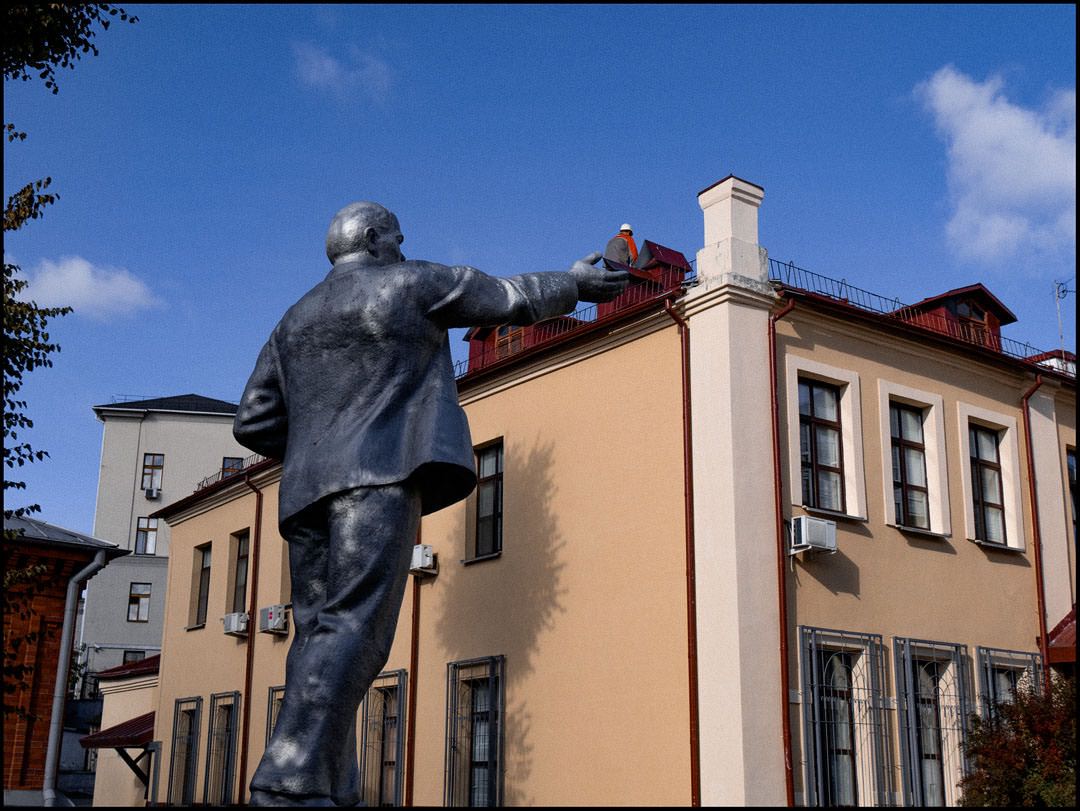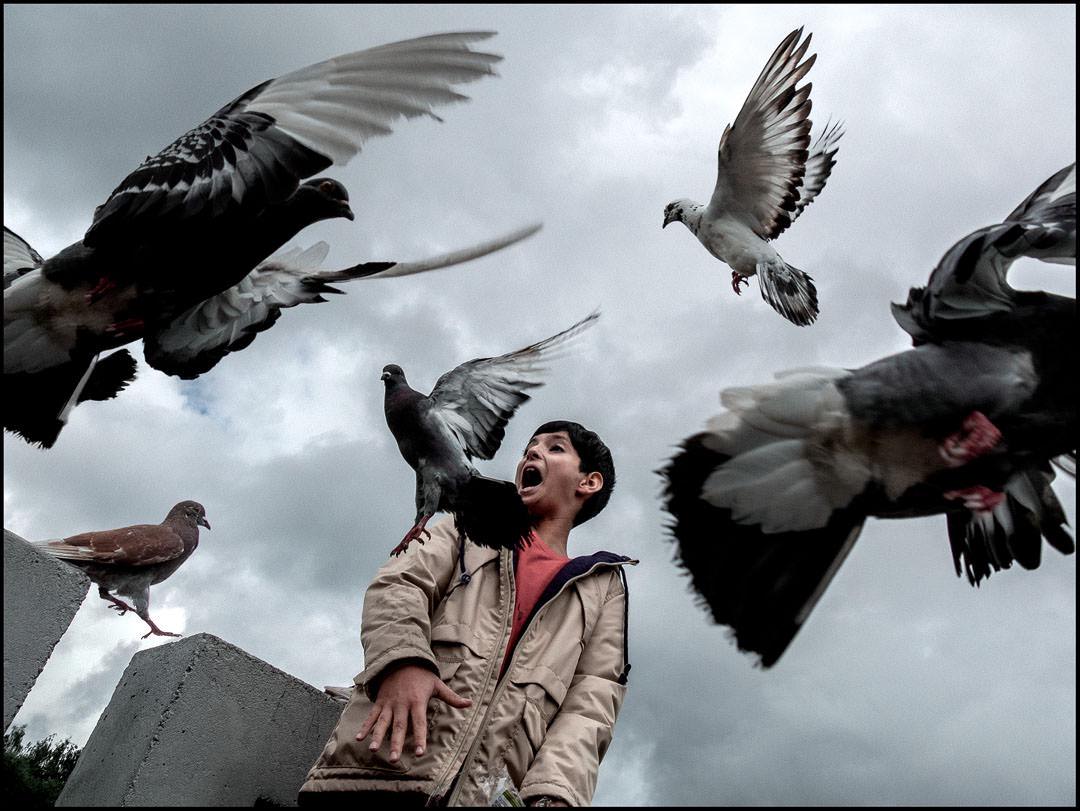 If you had to choose one lens that you would have to be using for the rest of your life, which one would that be and why?
24-70 zoom if full frame range. I think it is self-explanatory why 🙂
Do you ever do Street Photography with your smartphone?
Yes, but I do not like it, mainly because it's inconvenient to hold and the battery runs out quickly.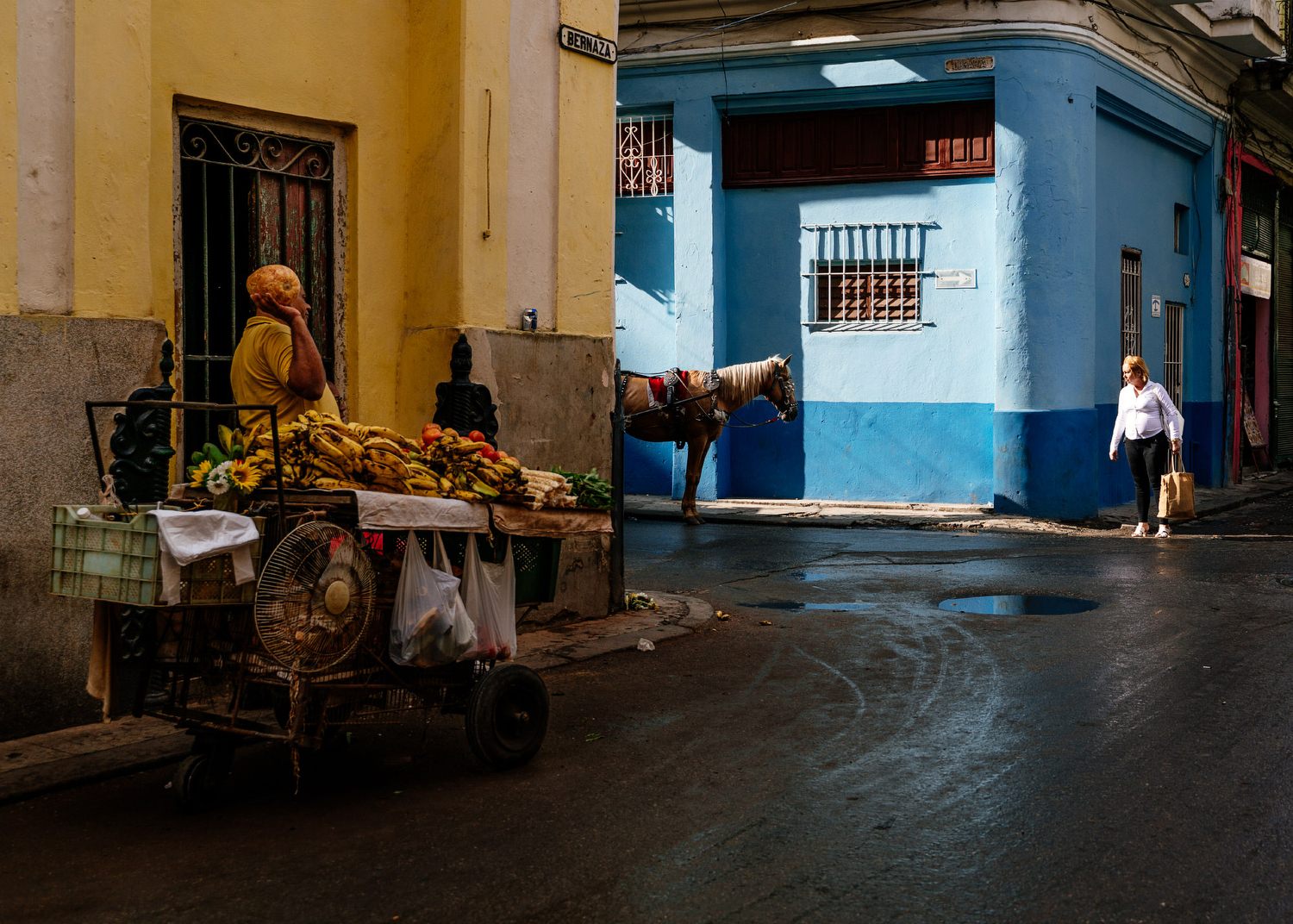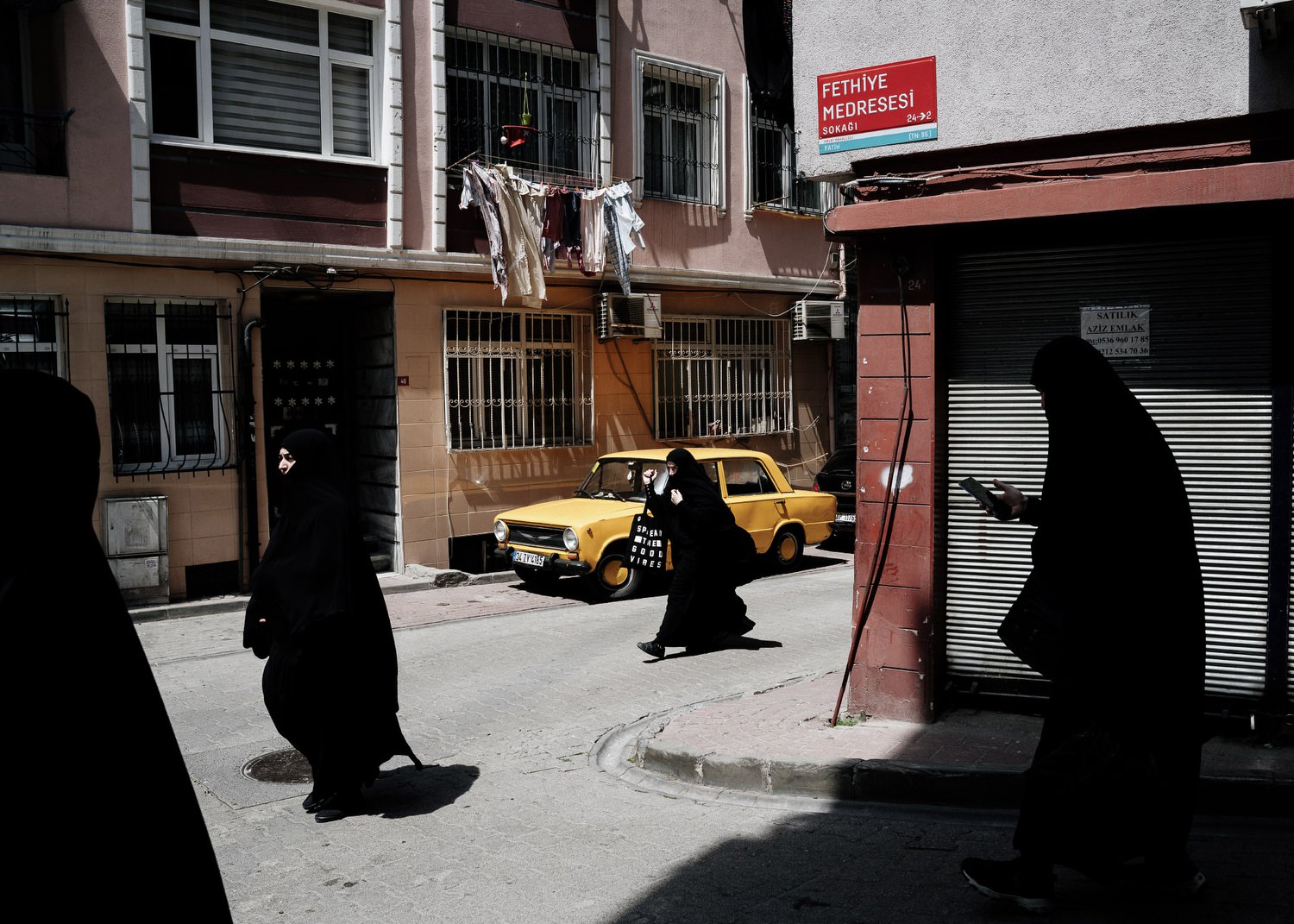 Analog and digital photography. Do you see these as alternatives to one another or the same thing?
I always wanted to try shooting on film, but I like to shoot in color and a good color film is very expensive and difficult to develop, so I haven't tried it yet.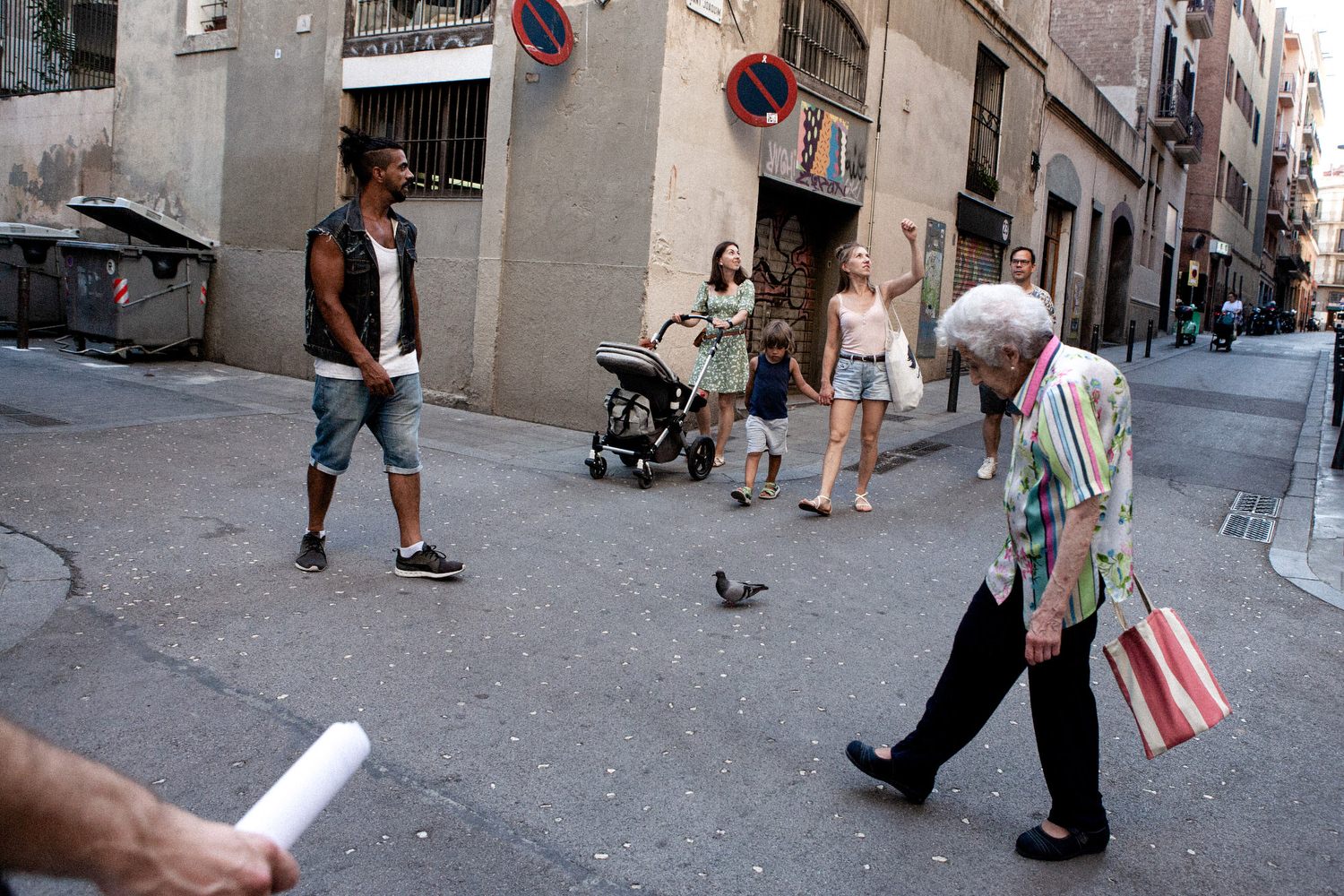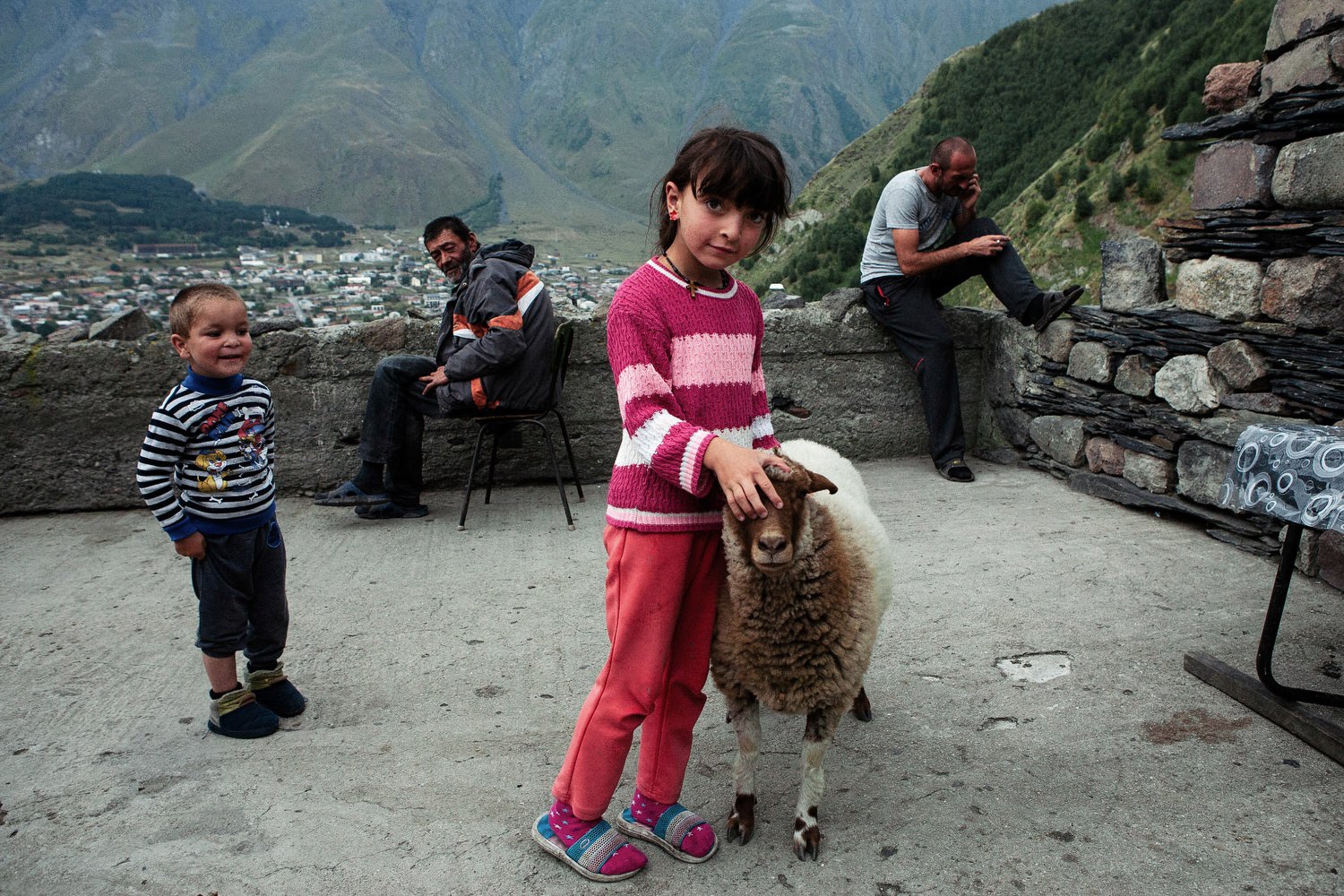 Black and white and color. Two different worlds. You decided to color. Why?
Сolor is another dimension that is very interesting to work with. Now with digital cameras, we can choose how to shoot, in color, or in BW, and I don't see the point in limiting myself to just one thing. I shoot both in color and in BW but it turned out that I have more pictures in color.
Do you ever shoot in Black and white?
I've never shot purposefully in black and white. Sometimes bw photography has its advantages over color and if I see that image will get better in bw I just convert it in post-production.
Is there a country or a city that you like to photograph more than others?
I don't have any particular favorite places to shoot but I do have some that I don't like. Unfortunately, many modern cities have lost their authenticity and become completely faceless. This is largely the case in Europe. Modern European cities have become so similar to each other that it is sometimes difficult to distinguish them from each other. Therefore, today I prefer to travel to the countries of the so-called third world, where there are still cultural traditions that make them unique.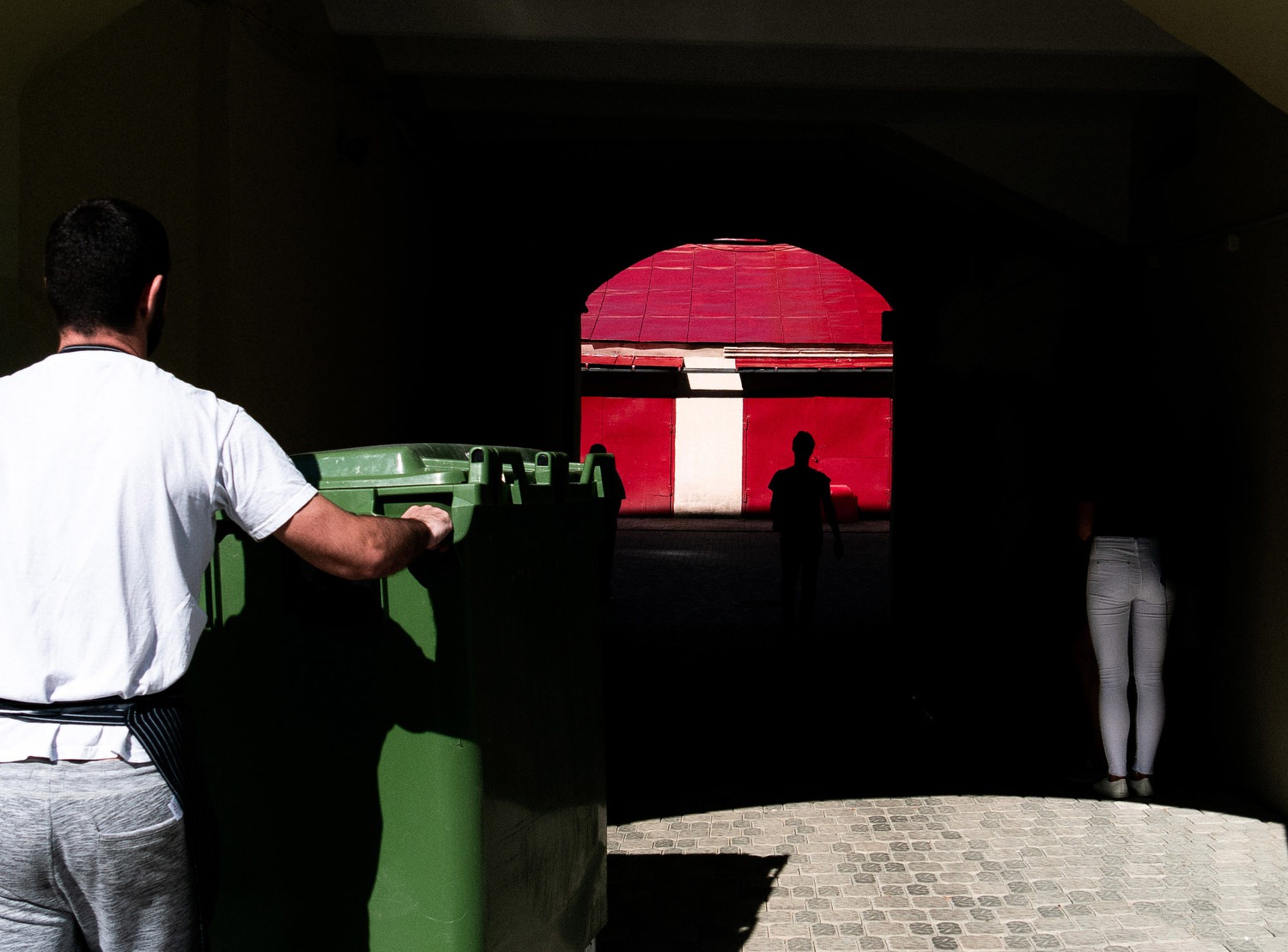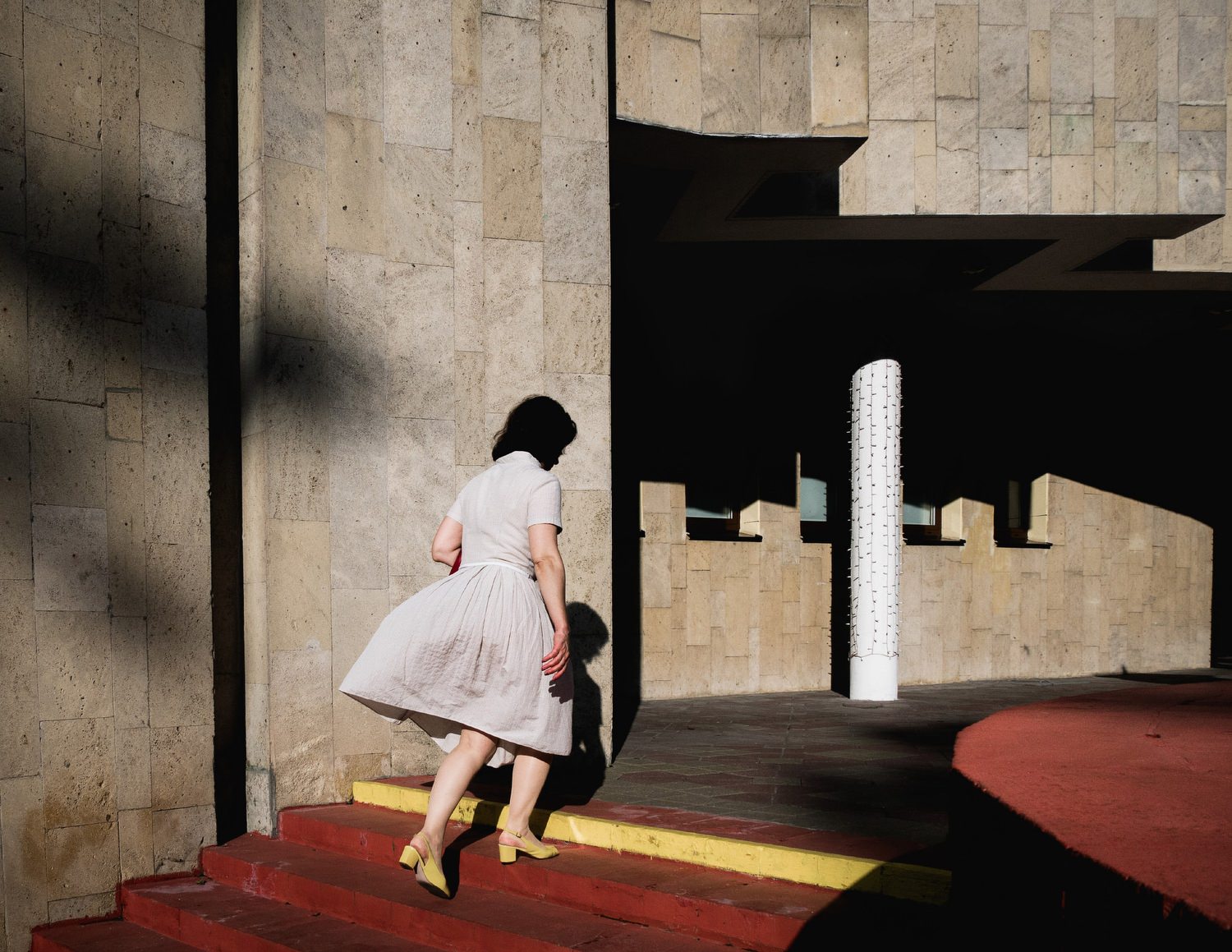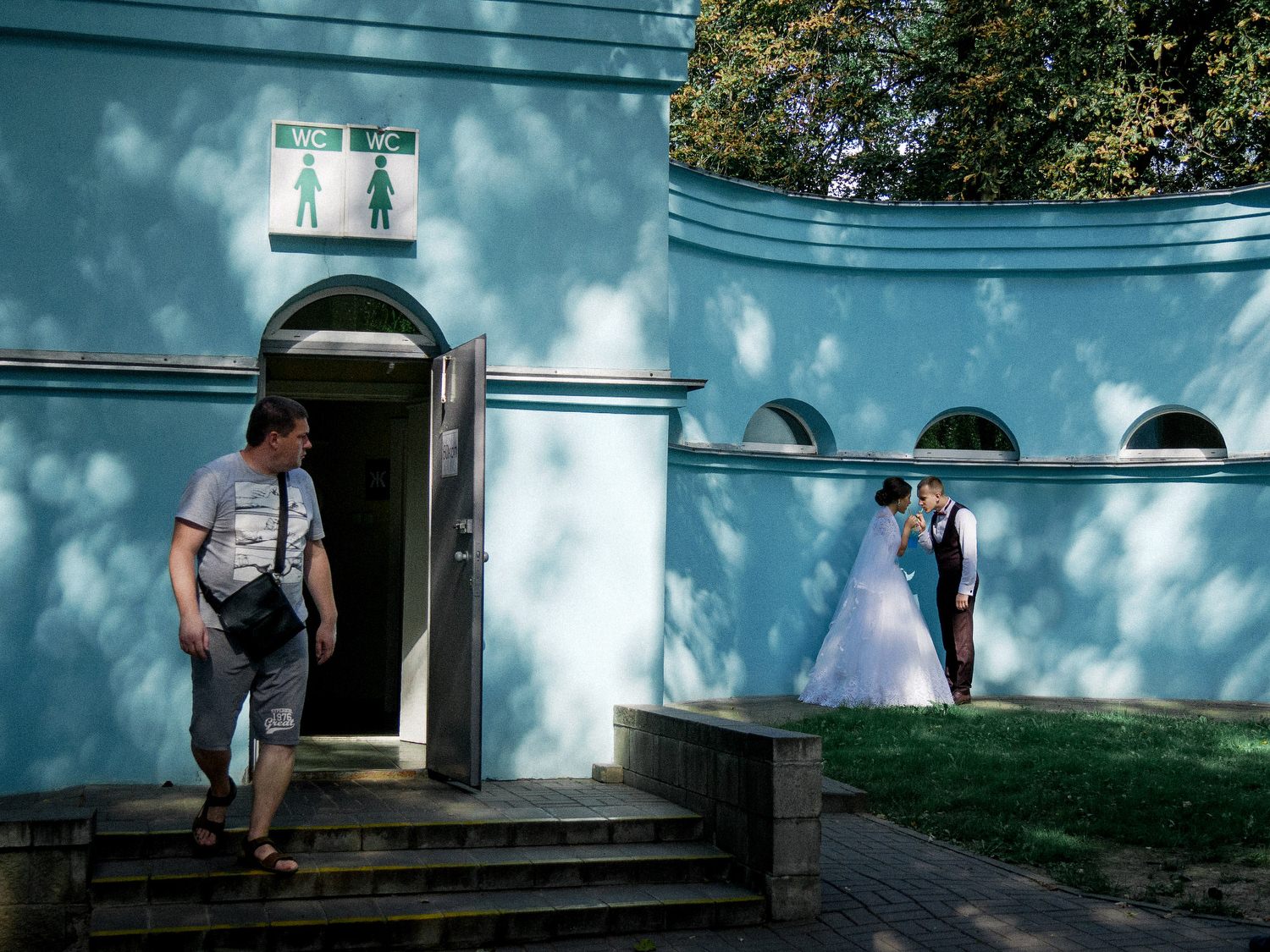 In the last couple of years street photography has grown a lot. What do you think is the reason for that?
Maybe because it became affordable. I mean, for street photography you don't need an expensive camera with a super-fast lens, that costs like a Boeing wing, you don't need a studio with a lot of complicated lights, you don't have to hire a model, a stylist, makeup artist, etc.
For street photographers it's all for free – street is your studio, the sun is your light, strangers are your models. You don't even need a camera, you can shoot on a smartphone and a lot of street photographers do, even the greatest like George Pinkhasov for example.
Shooting street photography it's not always a simple thing, in the various situations that may arise sometimes people overreact to street photographers or sometimes some street photographers are invasive: what is your approach in street photography?
Politeness is our weapon. I am an introvert by nature and for me to photograph a stranger is a special challenge, but I realized that if you take pictures not like a maniac hiding behind a tree but in the open and with a smile, then no problems usually arise.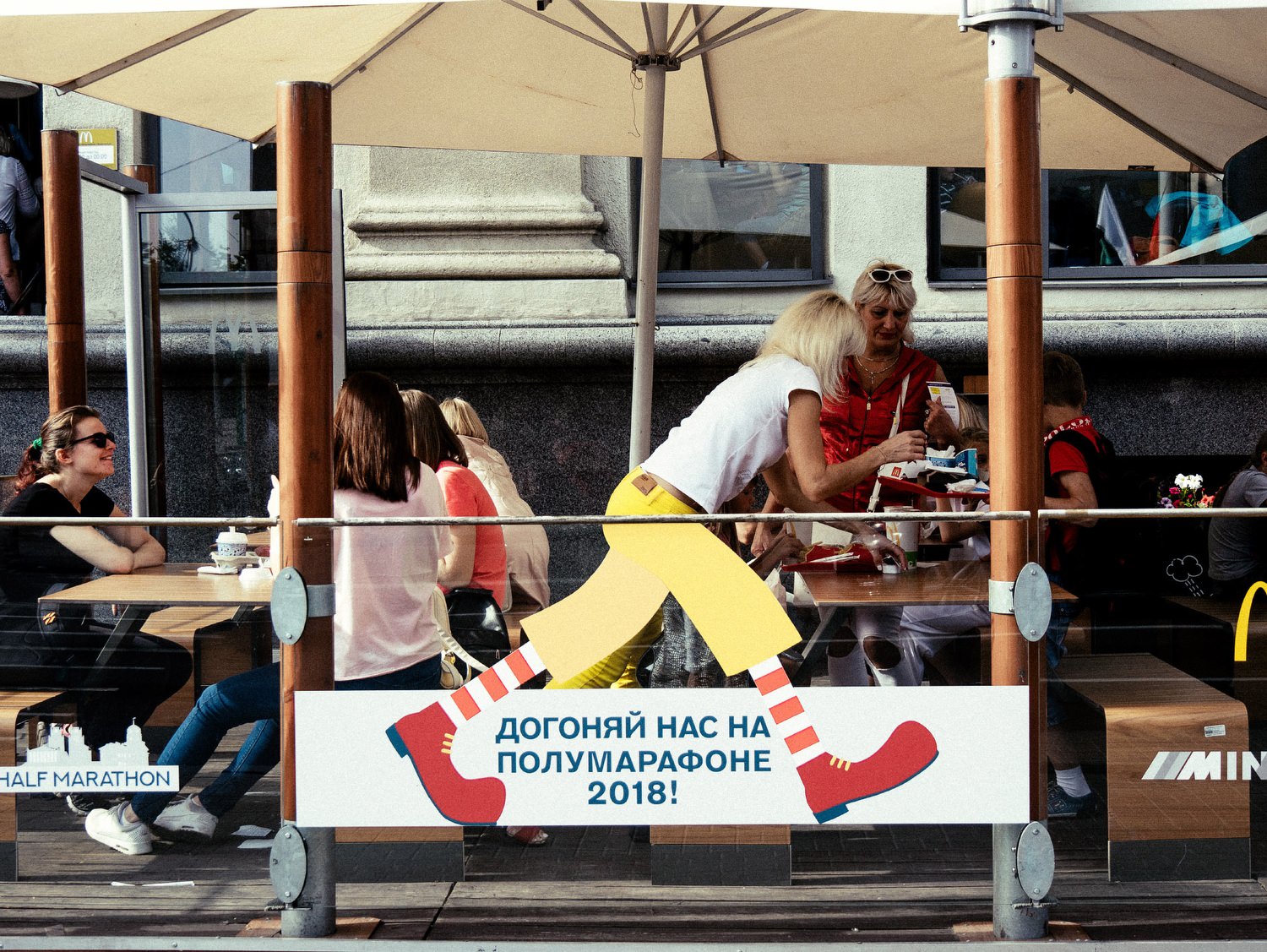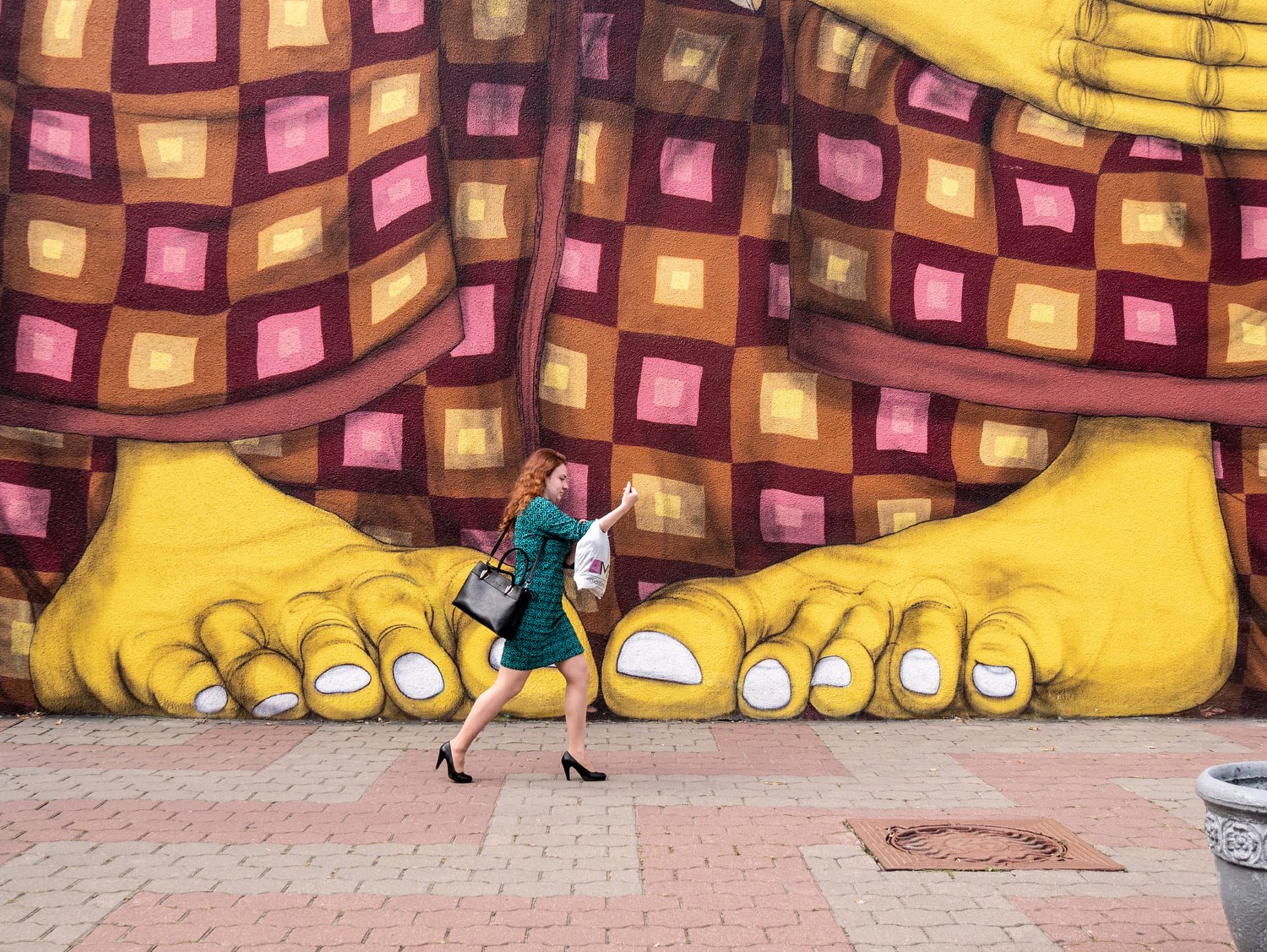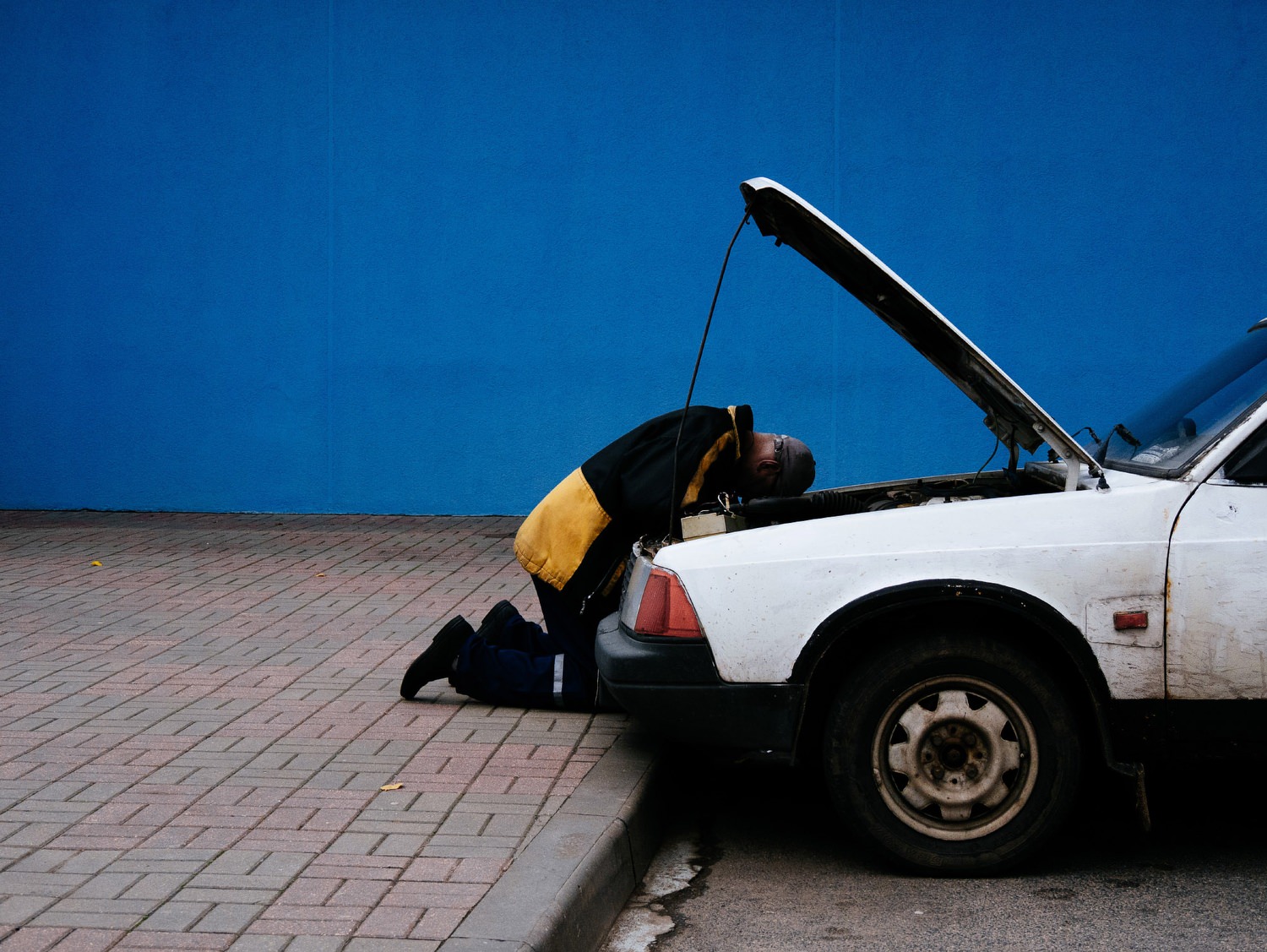 "At first, it was just a game with health benefits, but the more I took pictures the more it drew me in and I began to take a serious interest in street photography."
When you take photos, do you ever have a theme/project in mind?
No, I think project thinking is harmful for street photography. Projects or themes are needed for photojournalists. In the case of street photography, it's like blinders on your eyes. If you're focused on a specific shot that fits your theme, you will unconsciously ignore hundreds of other, possibly brilliant shots, that will happen right in front of your eyes but aren't feet to your theme.
My suggestion is always to try to go out with an open mind and don't look for anything. Give a chance to chaos and it will surprise you.
Do you think there are ethical limits in street photography? Do you think it's possible to shoot everything and everybody?
I always try to act in a way that doesn't hurt anyone. I evaluate what is possible and what is not, just trying myself in another's shoes. If I realize that such behavior in relation to myself would be uncomfortable, I don't do it.
Are there any photographers or artists who inspired you or influenced your way of creating street photography?
There are a huge number of them and you all know their names, but if I single out someone, in particular, it will probably be: Ara Guler, Chris Steele-Perkins, Bruno Barbey, Alex Webb, David Alan Harvey, Harry Gruyaert, Jason Eskenazi, Marc Riboud, Nikos Economopoulos, George Pinkhasov, Valeriy Schekoldin, Vladimir Syomin, Vsevolod Tarasevich, Nikolay Ignatyev, Sergey Maximishin, and many others…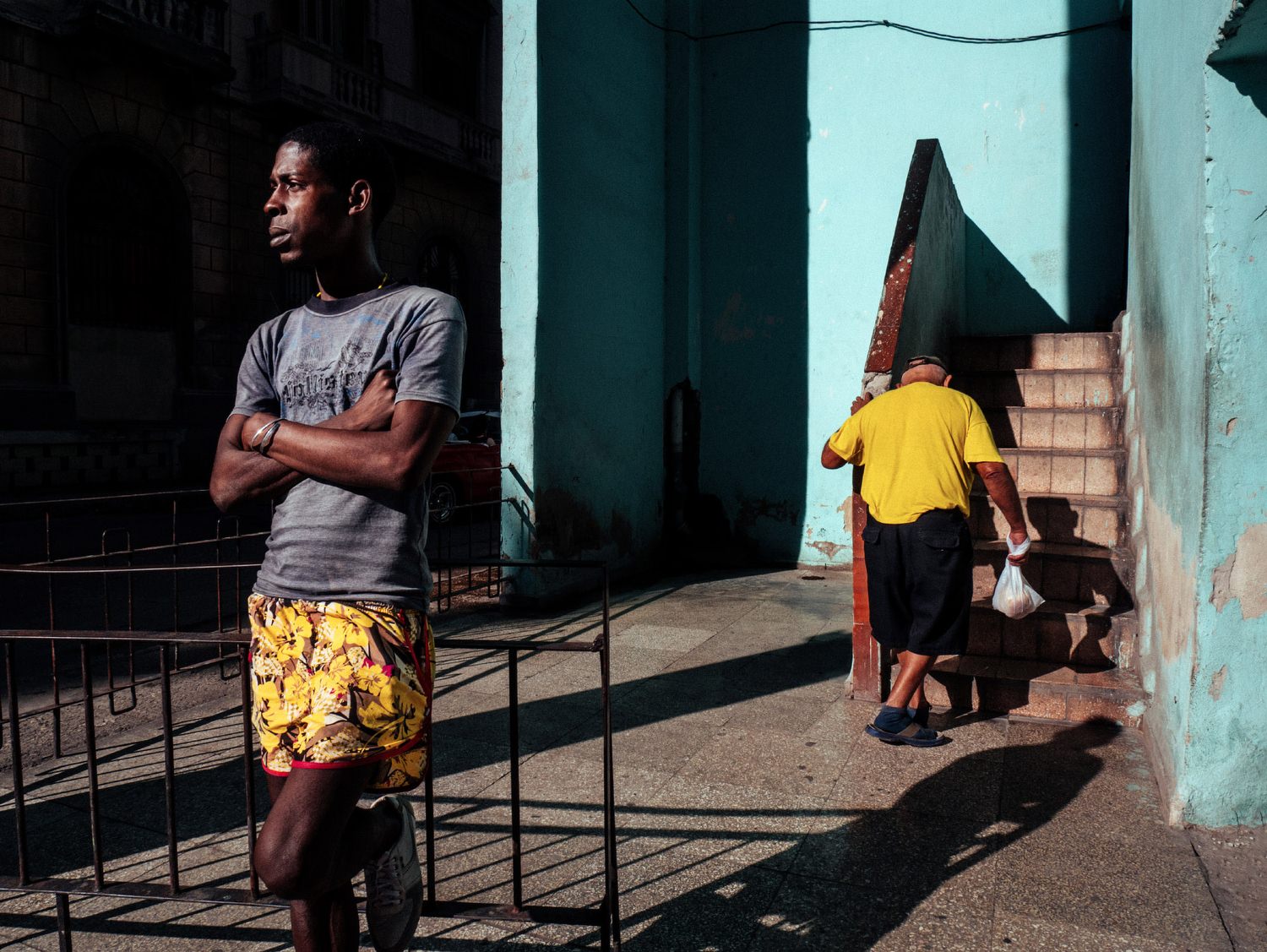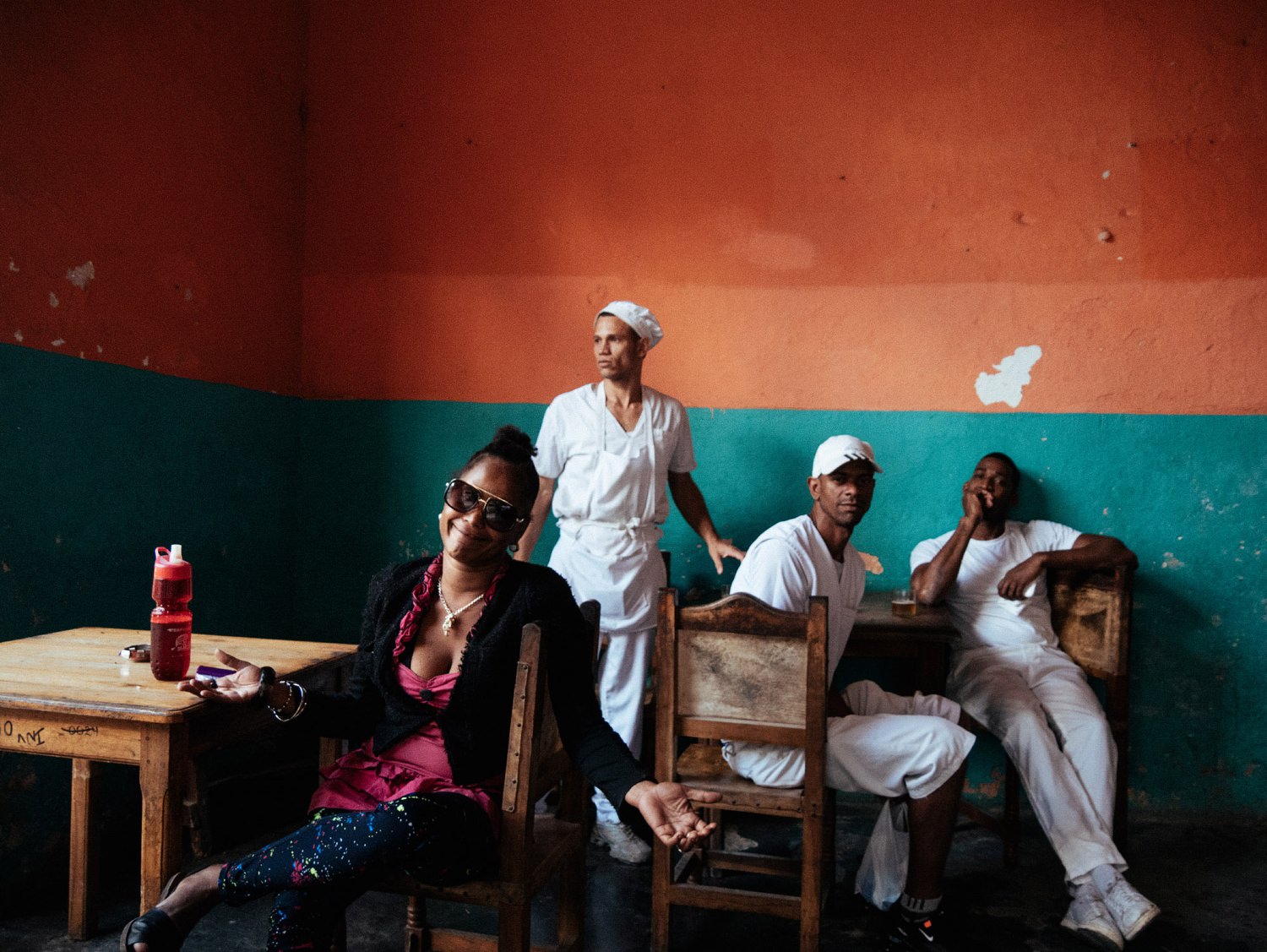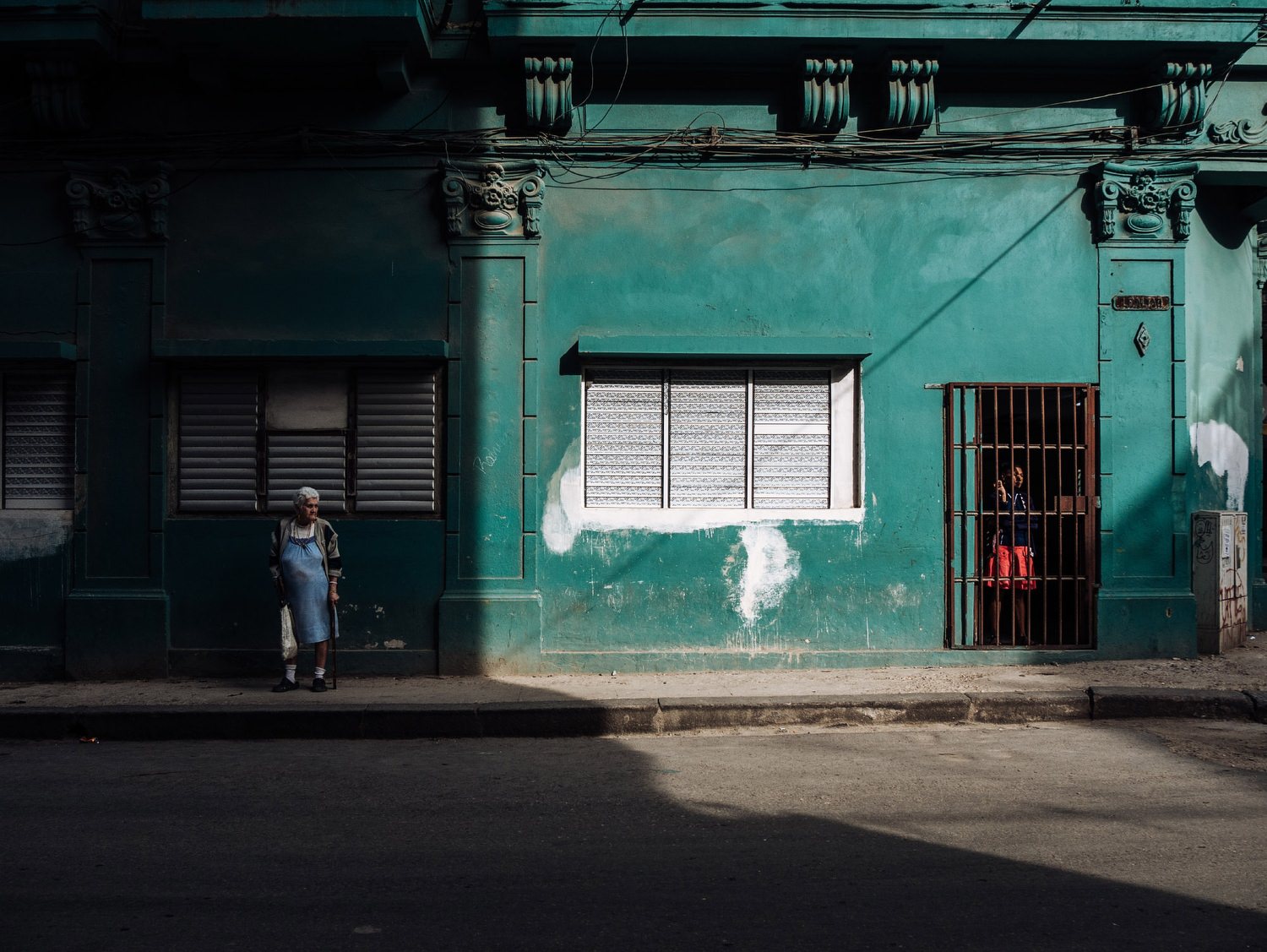 What does art mean for you? And which, do you think, are the opportunities that art can provide to the street photographers who choose to express their identity through that discipline?
Art is meant to inspire. I love to study the works of great artists and find inspiration in them that pushes me to try to create on my own. All great artists were inspired by someone.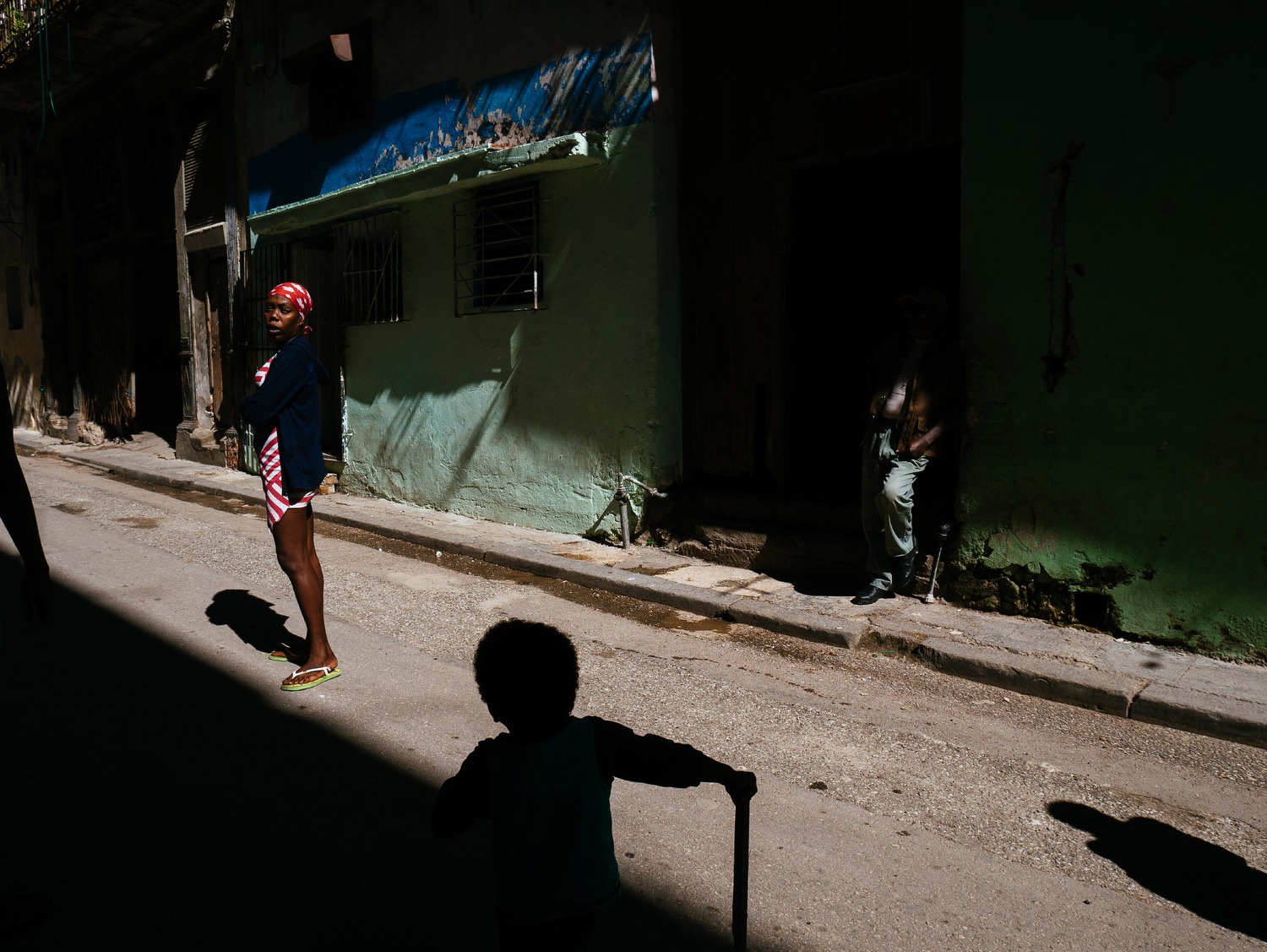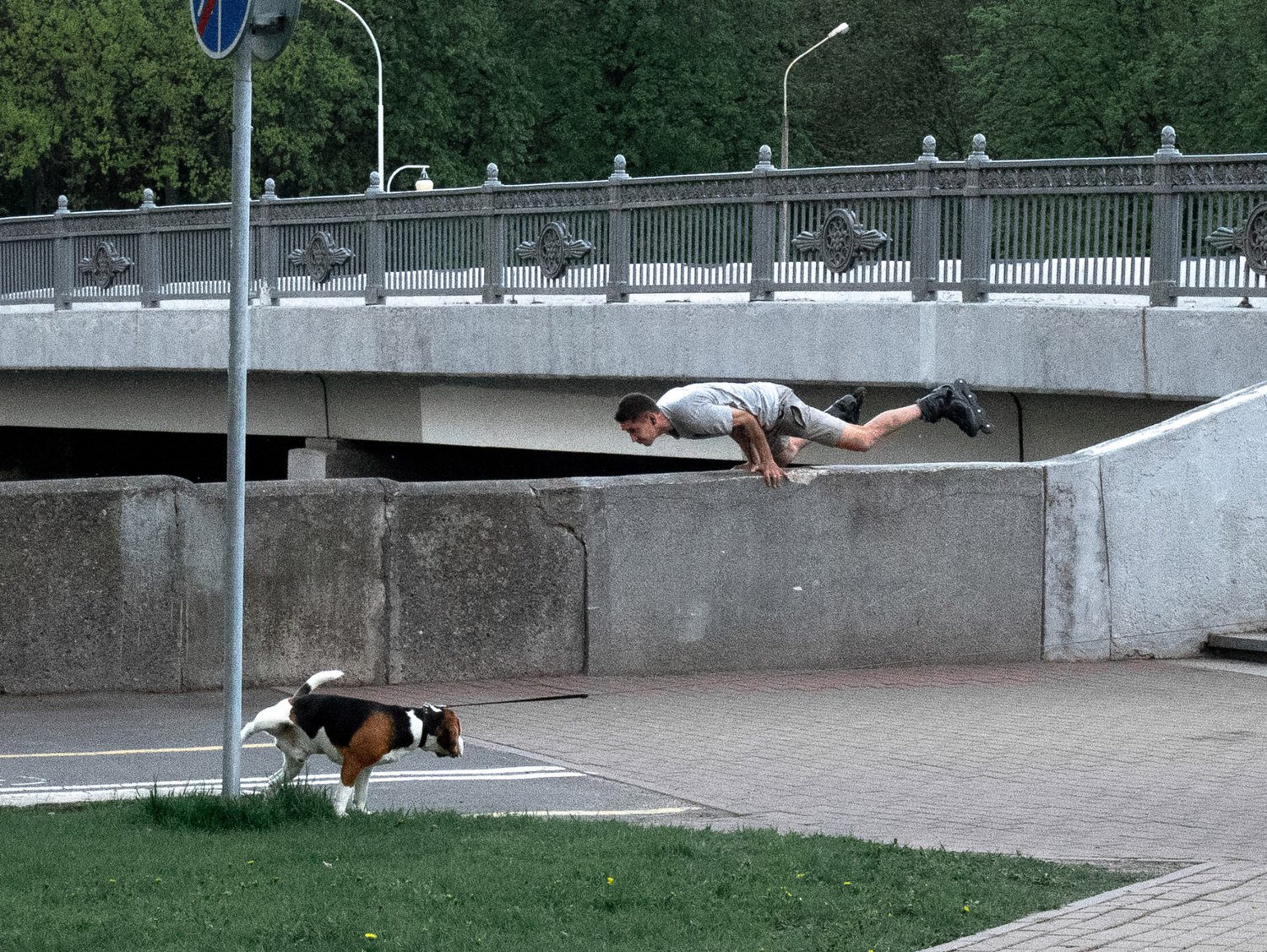 Are you currently working on any project?
Last fall, I decided to try out as a photojournalist and shoot a whole story. It is about people living in hard-to-reach regions of the North Caucasus. It is now ready and I will publish it soon.
Which are your favorite photography books?
I don't have any photo books. I prefer to view photos online.
What advice would you give to someone who is starting to do street photography?
Everything that could be said useful about street photography has already been said by H.C. Bresson, so my first advice is to make sure you read his book. Second – do not constantly sit in Instagram or 500px and look at photos that are currently in trend, they are usually bad. Take an example from the best, study the master's work, develop a good sense of beauty.
Thank you!
SASHA ZENKOVICH BIOGRAPHY
Born in 1982 and 38 years old now.
Live and work in Minsk. He works as a CG artist at "Digital Light Studio" that produces a CG-animated series.