Dear Svilen first of all congratulations! You are the winner of our second Street Photography Competition and we are very happy to make this interview with you.
Can you tell something about yourself?
First of all, thank you very much for choosing my work as the winner, thanks to the jury and congratulations to all the finalists. I saw such strong portfolios from all of them. Thank you again!
I'm 40-years-old and live in Bulgaria, in a small town on the banks of the Danube called Svishtov. I lived in the UK for a while, but now I'm back to the big river. I'm married with 3 children, 3 cats, and a hamster. My wife is a photographer too, so we are a photography family. I'm a musician, a drummer and enjoy playing the blues, jazz, funk… So this is me. 🙂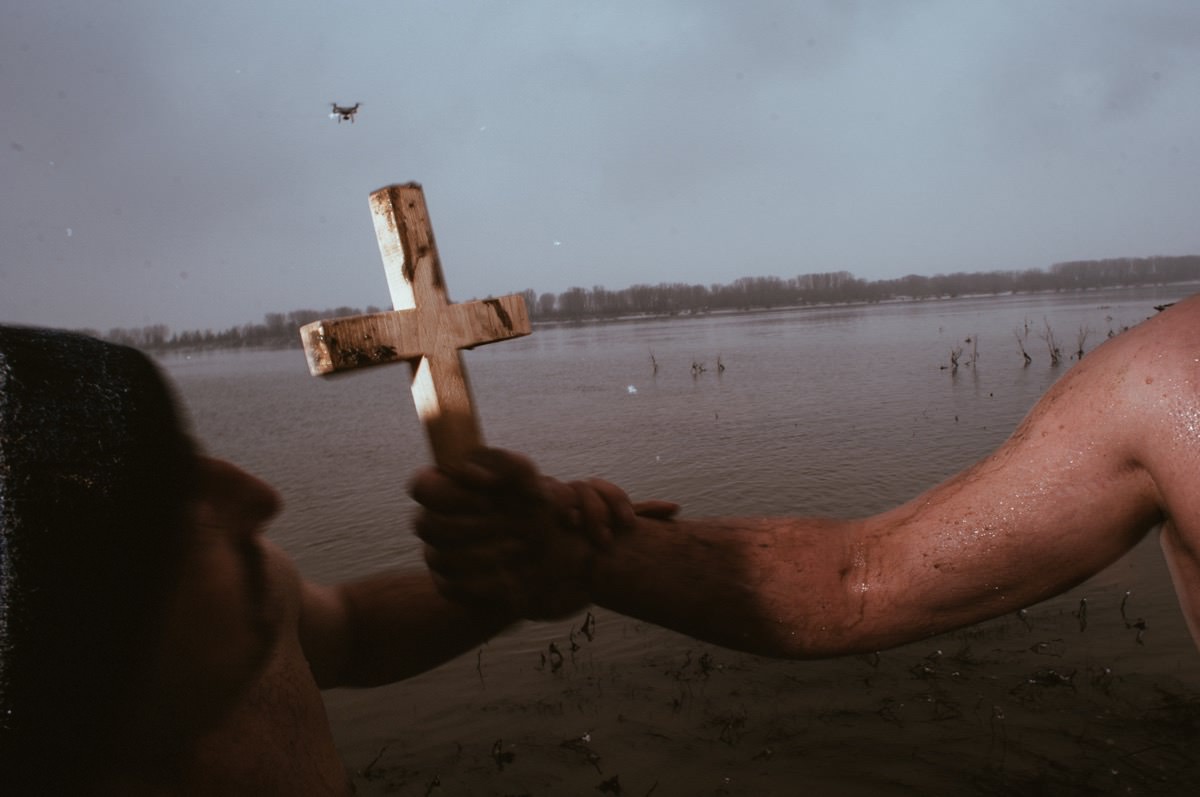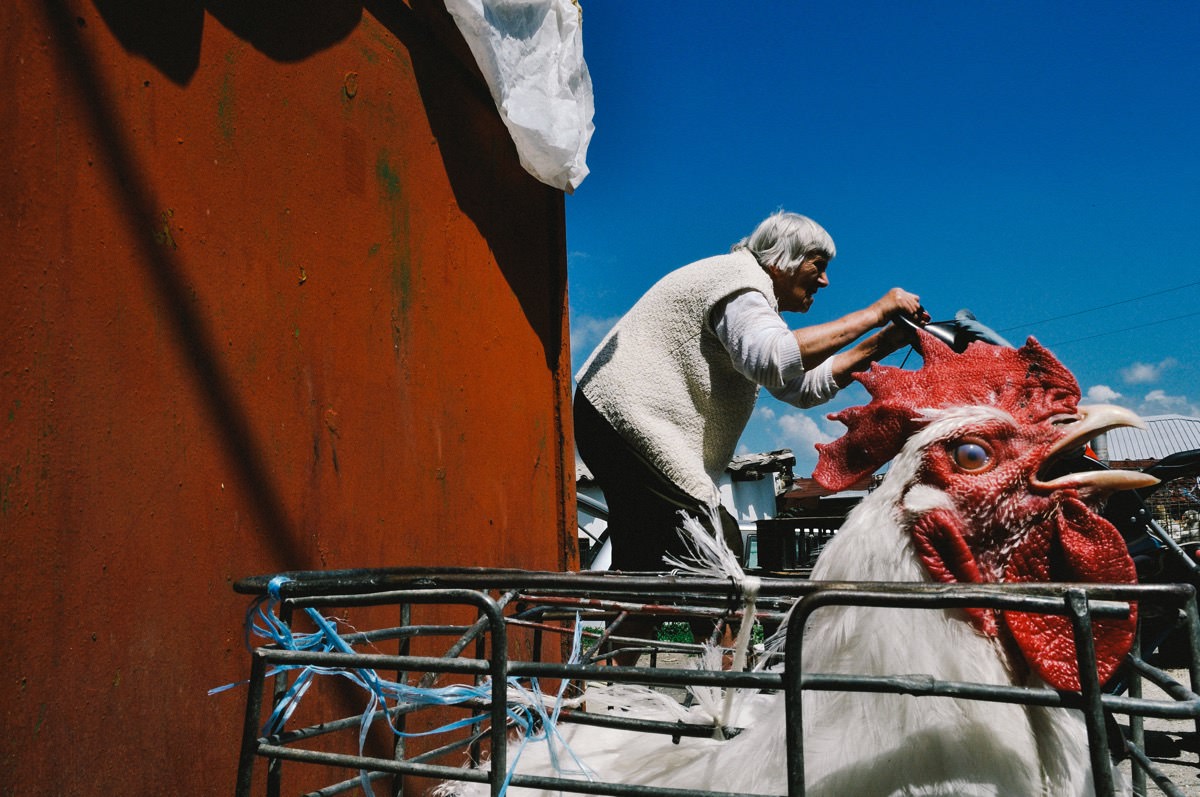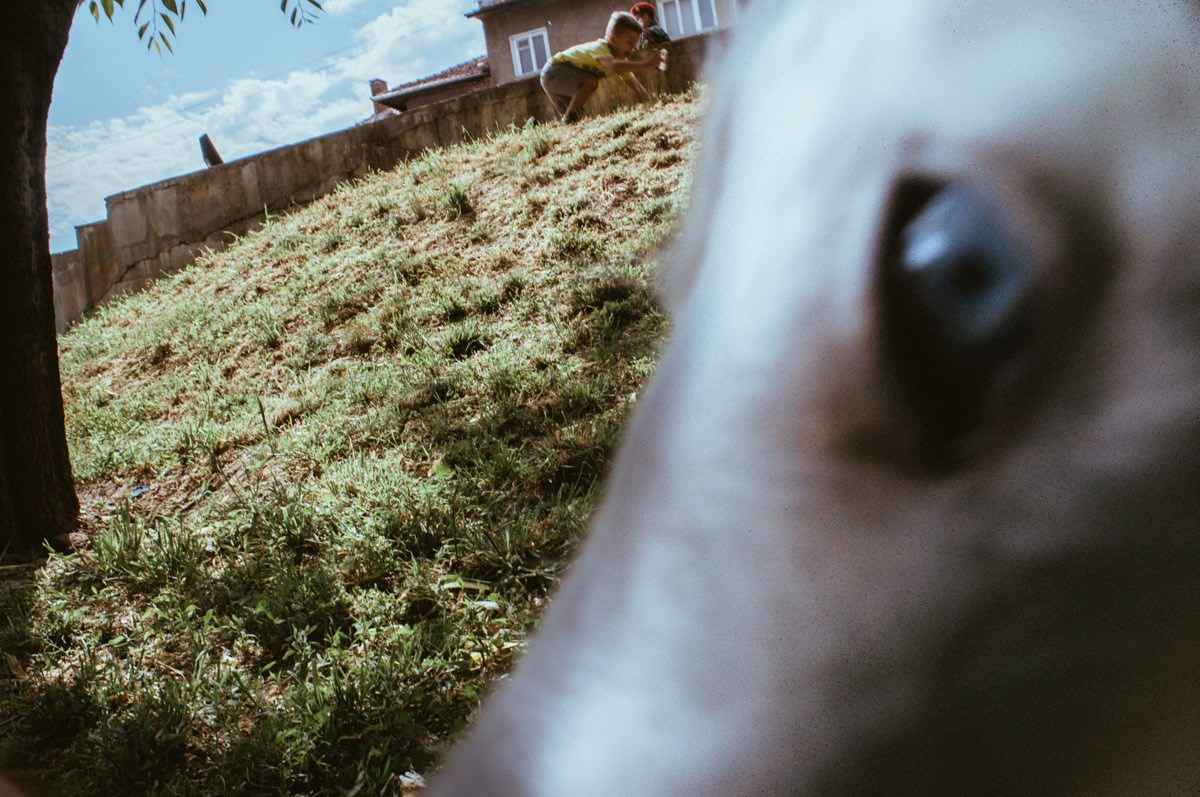 What led you to begin doing street photography in the first place?
I've been interested in photography since my teenage years, I got my first SLR in the 90s. I've always been a very big fan of National Geographic magazine and I think that much of my love and aesthetics in photography comes from this magazine. Later I discovered the pictures of Cartier-Bresson, Koudelka, Economopoulos, etc. (mostly from Magnum) and I realized that there was so much more to photography.
In 2011 I bought my first DSLR and it was very natural for me to try to take photographs in the street. In street photography you don't need special equipment, just a camera, courage and aesthetics.
How would you define your photographic style?
I'm not sure that I have a specific style and to be honest I don't think that it is particularly good to subscribe to one. I'm always trying to do something new and to not follow any special rules or style. In the last 18 months, I've been shooting with flash and this is my "style" at the moment.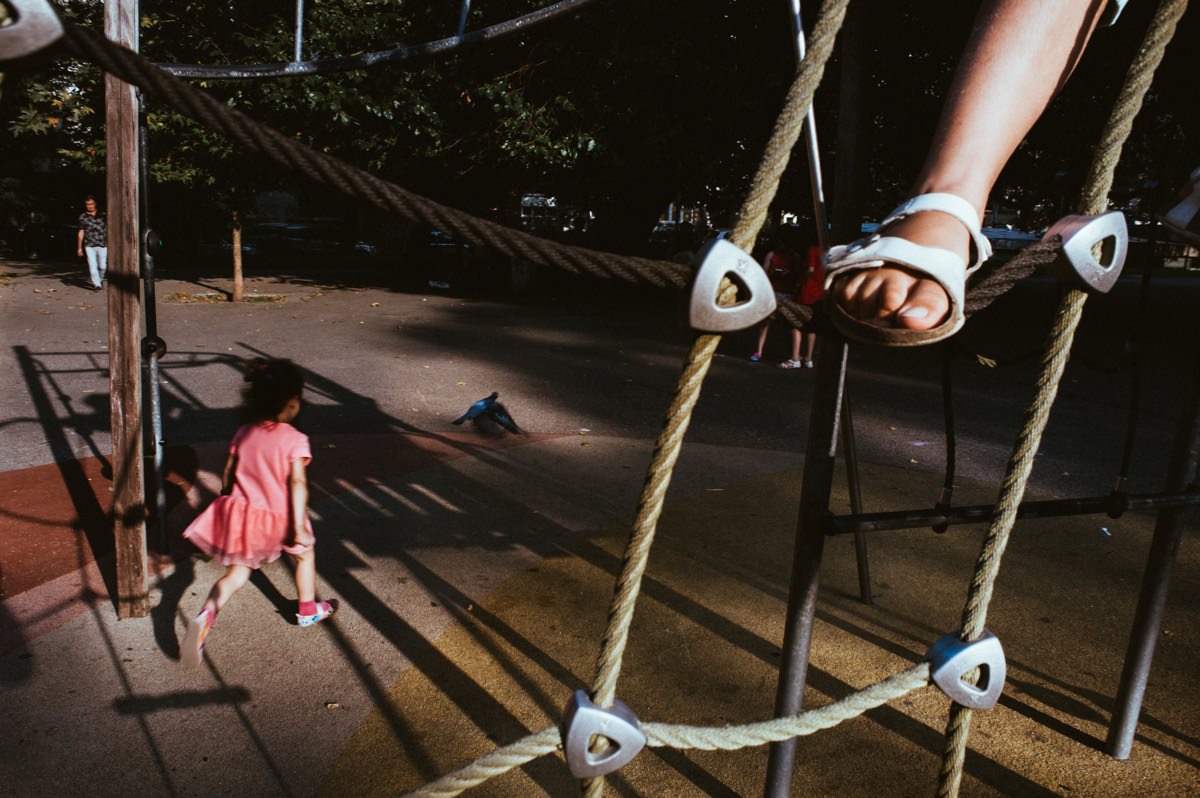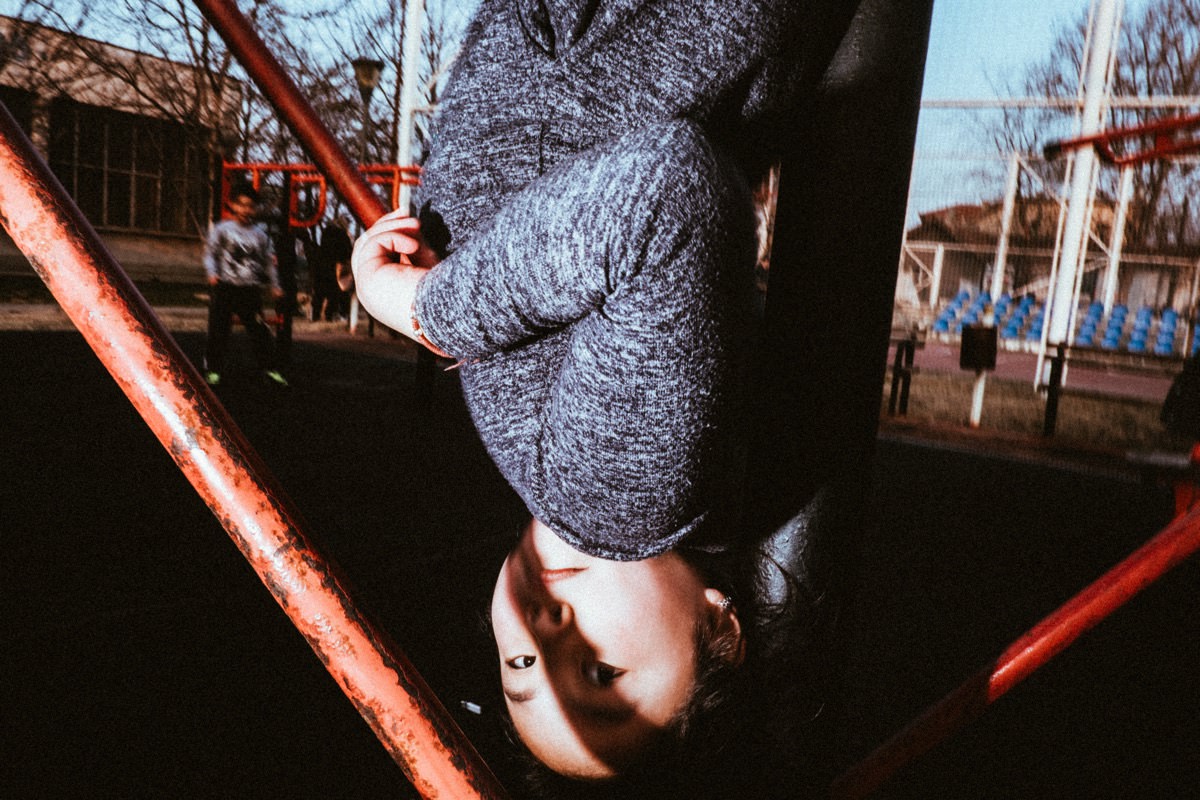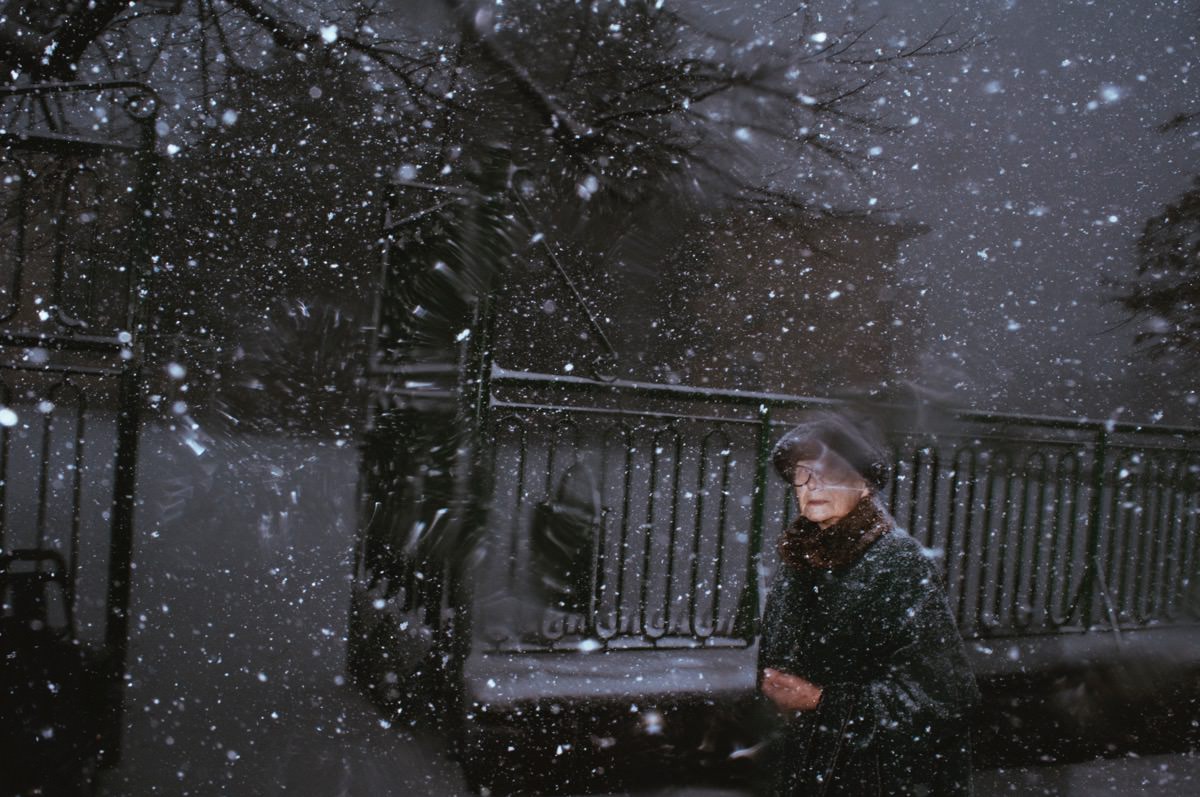 Have you ever studied at a photography school or are you a self-taught artist?
I'm self-taught and have never been to photography school. I'm learning mostly from the internet, books, publications etc. This autumn (November 2019) I was selected to be part of VII Agency Academy with the great photographers Christopher Morris and Ron Haviv. We talked a lot about aesthetics, survival kit, business etc. It was a great experience and I made many new friends.
What kind of equipment do you use and what role, in your opinion, does equipment have in street photography?
I know that there isn't such a thing as a perfect camera. So my "ideal" equipment has these specs: a small-size body with good design, is light-weight and fast, has a good battery (I never switch off my camera), a 28 mm lens (full-frame equivalent) or zoom that covers this length, a viewfinder (optical is better for me) and feels comfortable in my hand. Brand is not important to me if I find all of these in a camera. I love using just one camera and one prime lens. For the last year I've been shooting with Fujifilm X-pro2 with a 18mm prime lens, and before that I used a Nikon D90 with its kit lens, which I keep as my second camera.
"In 2011 I bought my first DSLR and it was very natural for me to try to take photographs in the street. In street photography you don't need special equipment, just a camera, courage and aesthetics."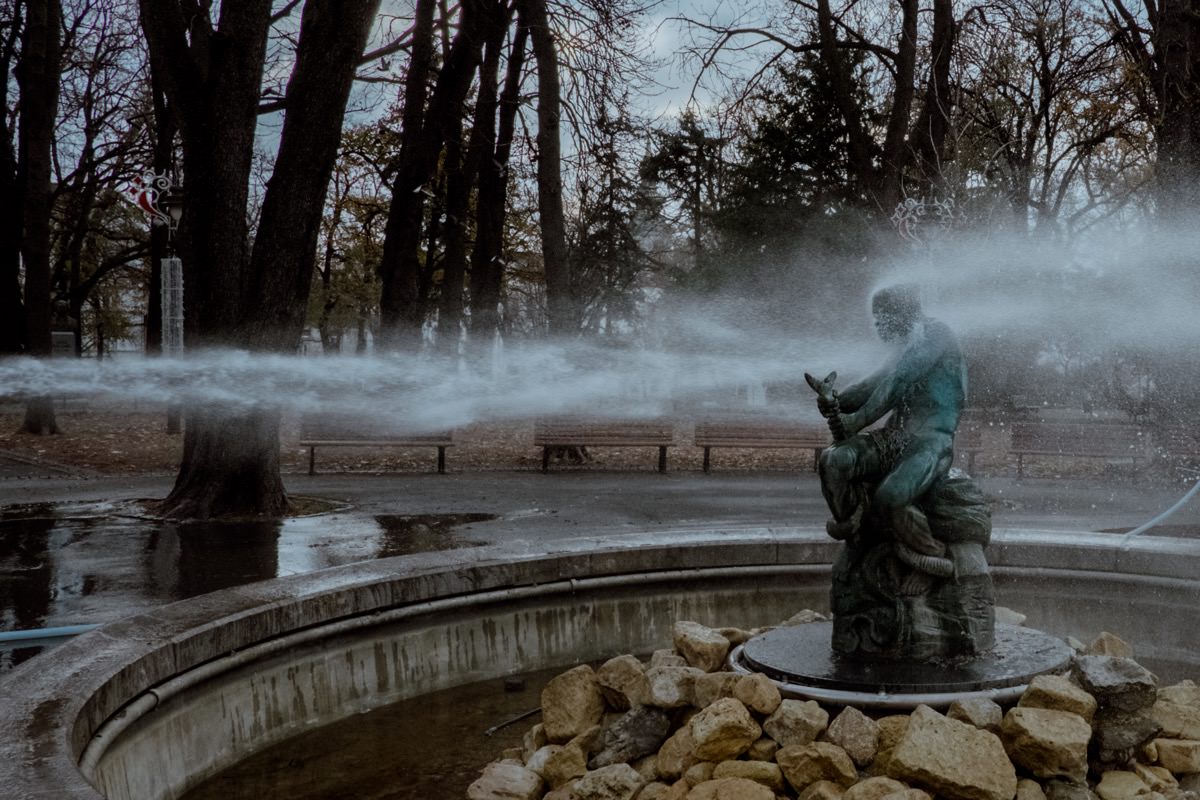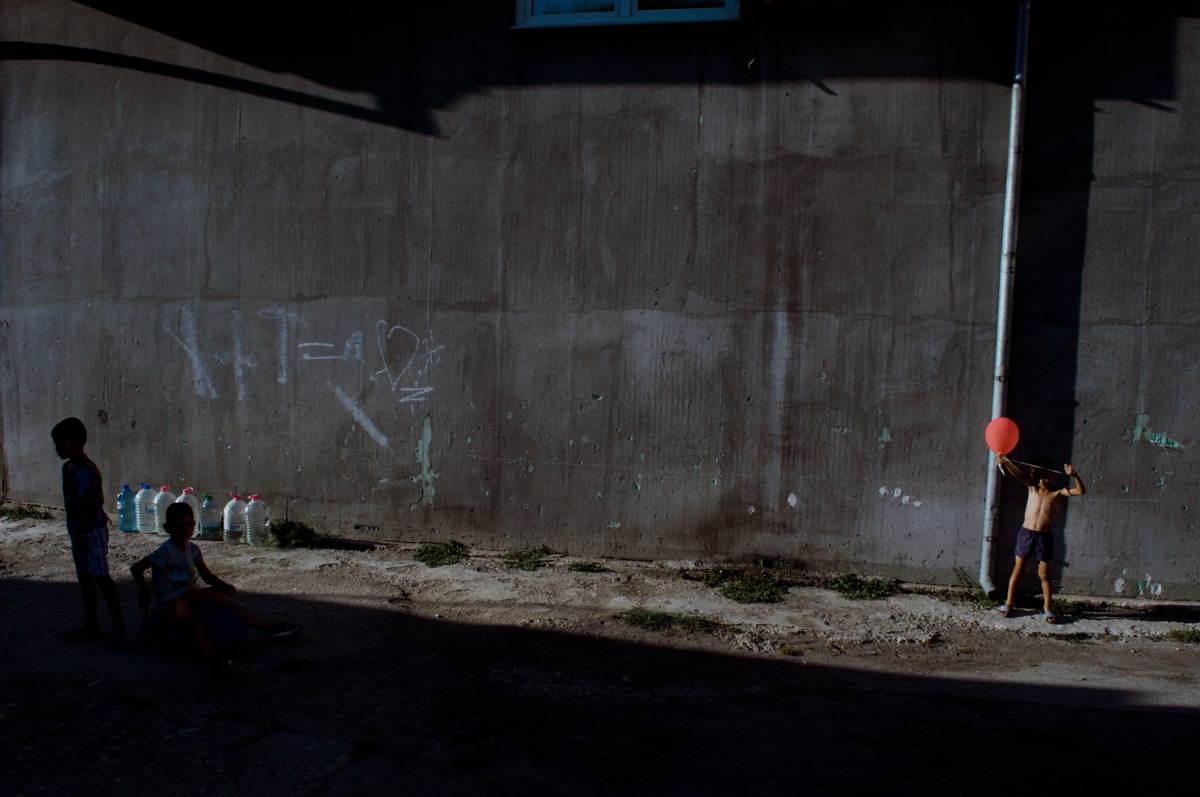 If you had to choose one lens that you would have to be using for the rest of your life, which one would that be and why?
It feels very restrictive to have to choose just one, because I'm always tempted to try something new, this is what made me interested in photography in the first place. I'd say what lens is good for me now – 28 mm (full-frame equivalent). I've been using it for 5 years and I love it.
Do you ever do Street Photography with your smartphone?
I haven't done yet and it is not because I'm against smartphone photography. It's just a specific tool that doesn't fit me today, but I don't know about tomorrow. At the moment I don't even have a smartphone, because I'm tempted to spend too much time on it. But sometimes I need it, so you never know. 🙂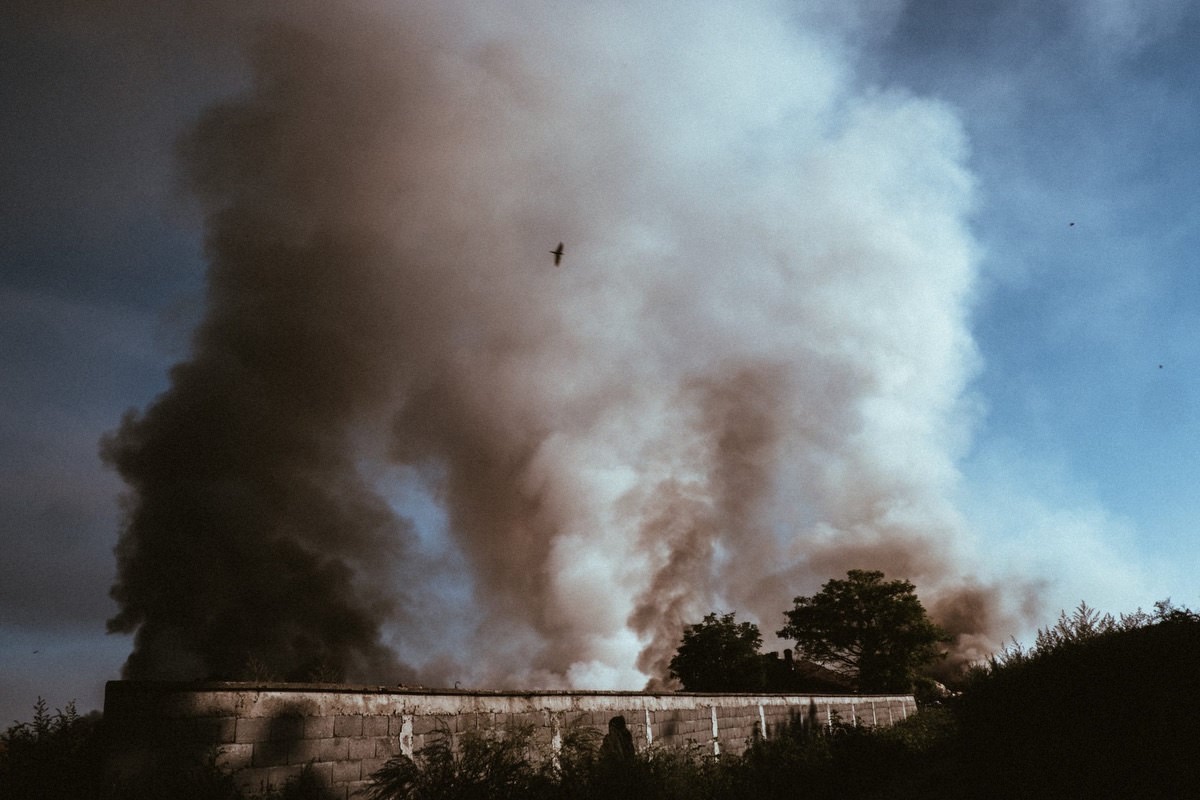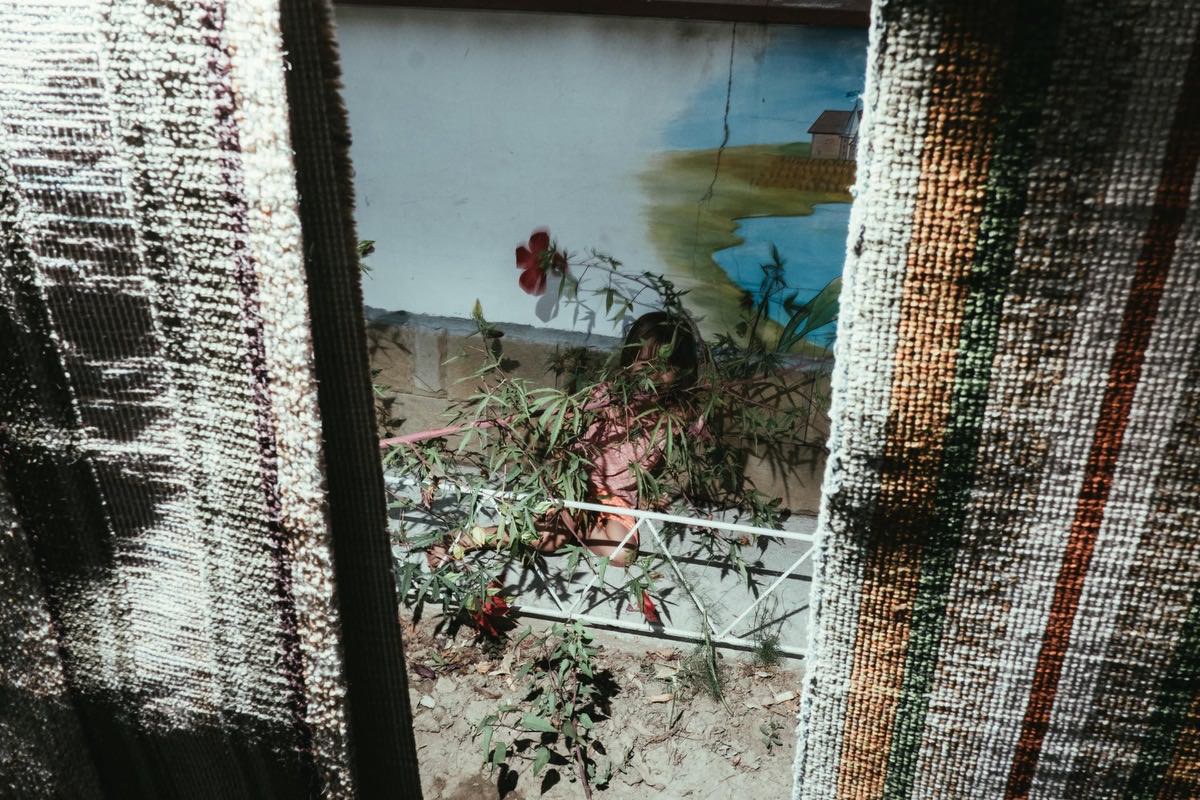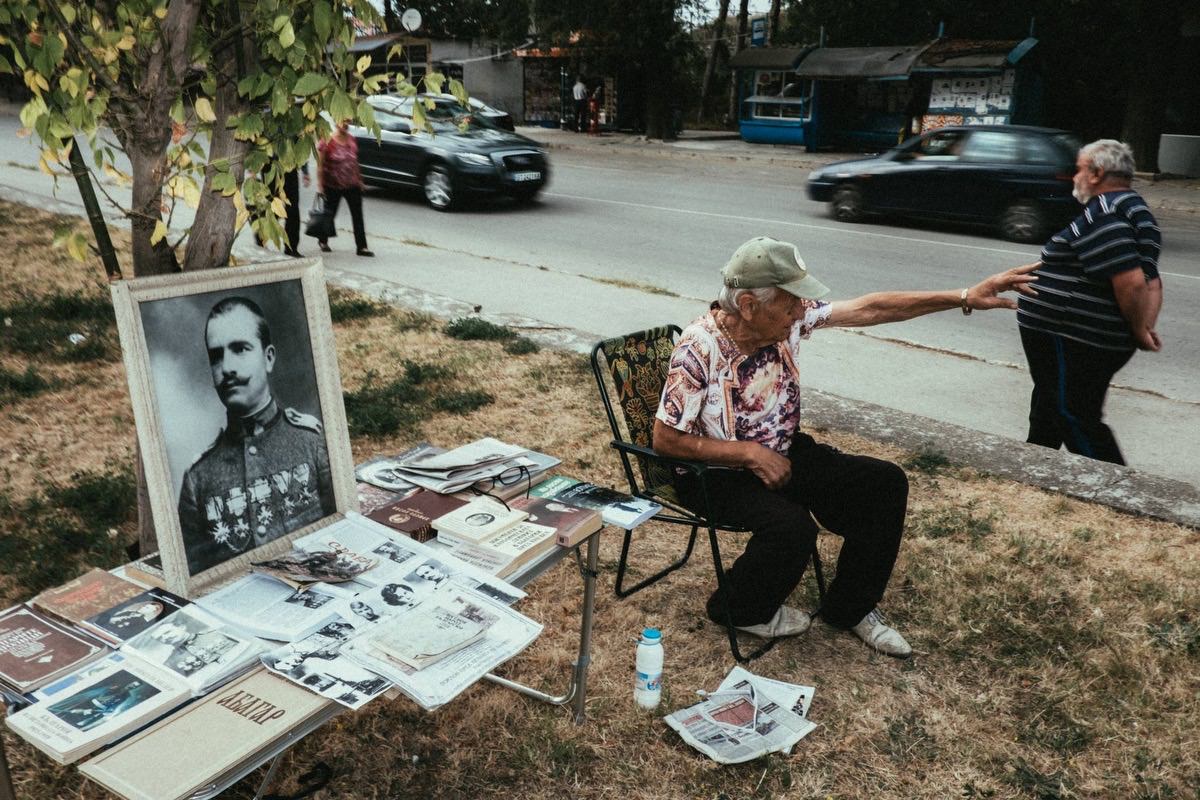 Analog and digital photography. Do you see these as alternatives to one another or the same thing?
To me they are the same thing at their core, but I'll share why I'm shooting digital at the moment. Colour street photography on film these days is next to impossible where I live for a couple of reasons. Good film comes with a steep price tag and there aren't any good laboratories near me for developing and processing, so this will make the cost even higher. Also, I find the 36 frames of film very limiting.
Black and white and color. Two different worlds. You decided to go color. Why?
Until the spring of 2017 I shot only in BW but then I wanted to challenge myself and switched to colour photography. It was new to me and I thought that it would add a different level of depth to my photography. The other reason is that I live in a small town and the places and people are starting to repeat in my pictures. So, I decided to change my approach and learn something new.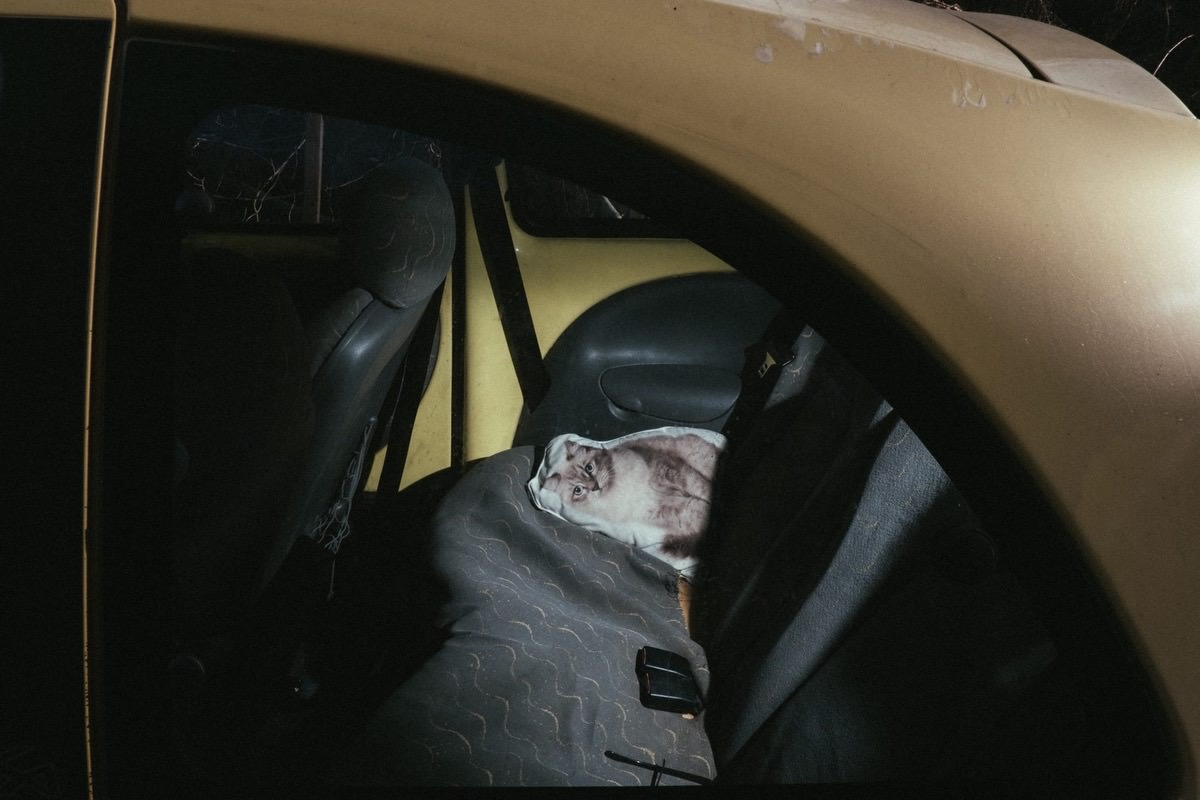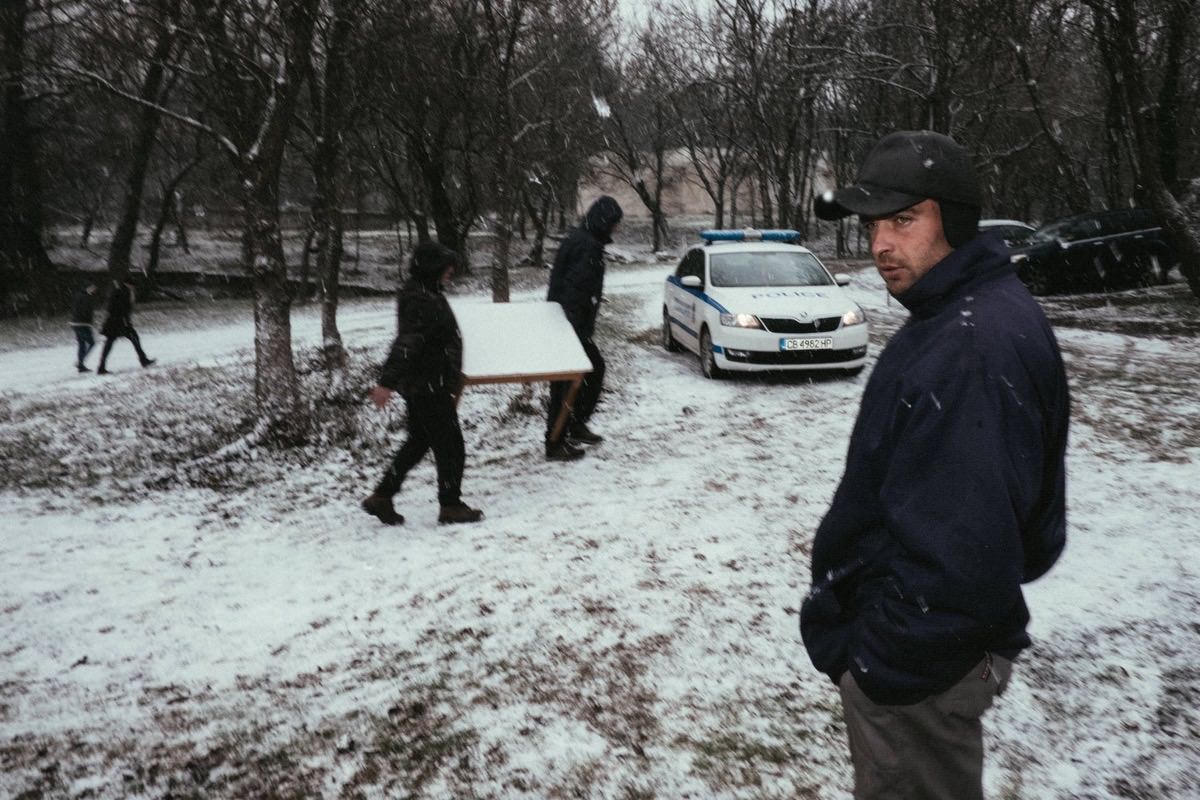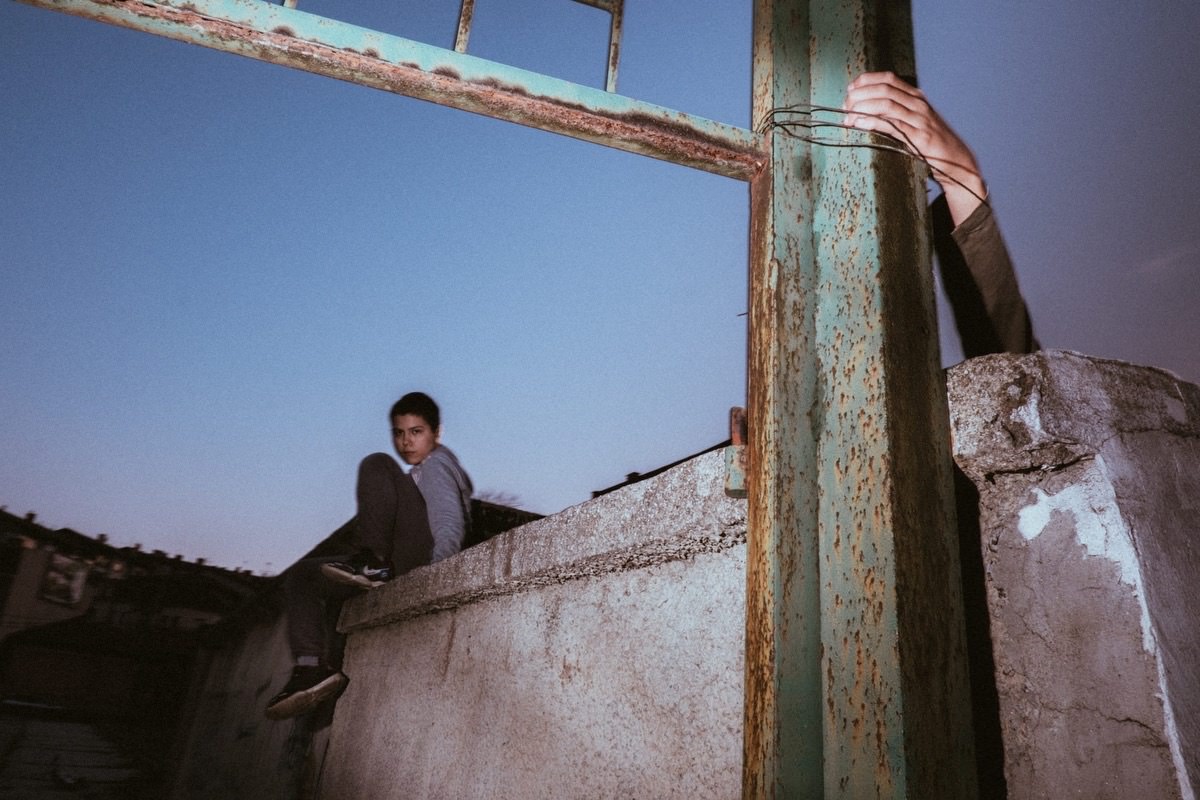 Do you ever shoot in Black and white?
Yes, I actually shoot some documentary projects in BW. I have an ongoing one called "Home" and in it I photograph my family only in BW.
Is there a country or a city that you like to photograph more than others?
Not in particular, I take photos everywhere when something interests me. I don't have favourite places. I think of street photography as a surprise that someone gives to me. This surprise takes me out on the street.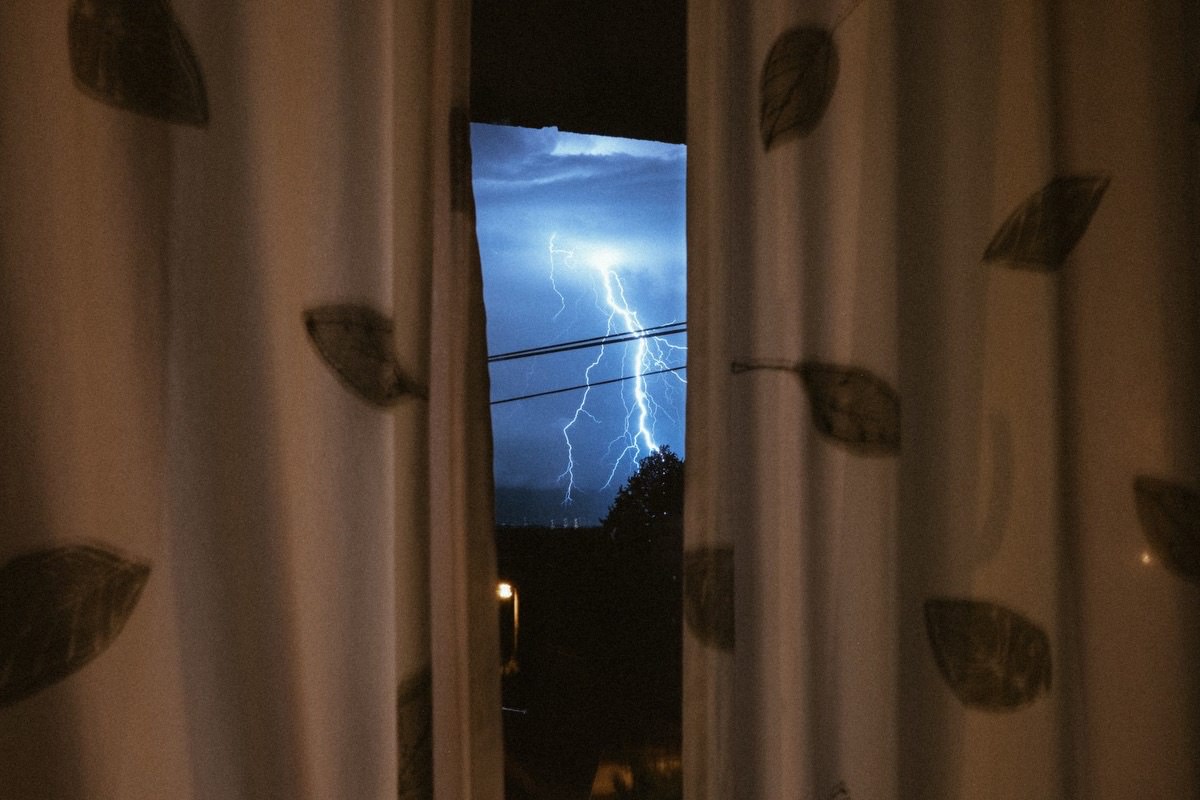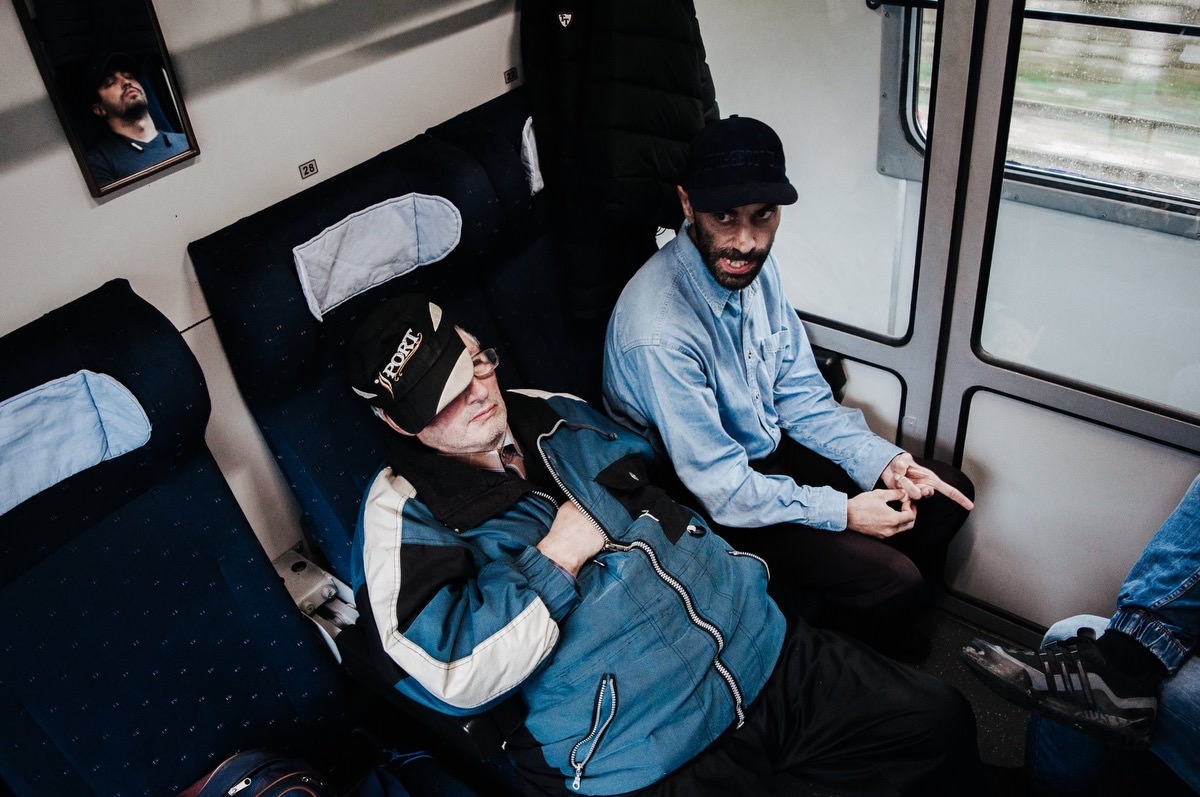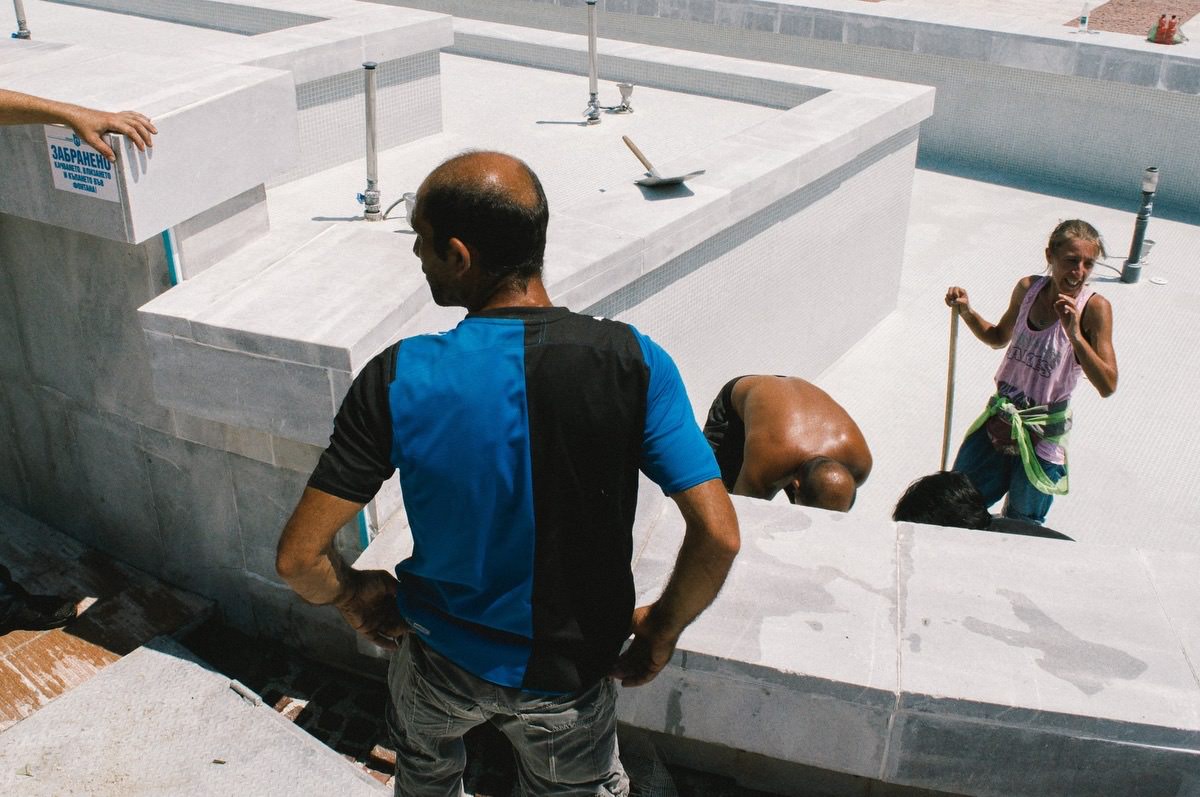 In the last couple of years street photography has grown a lot. What do you think is the reason for that?
Internet and the digital era are responsible for this from the technical point of view, but I also have a more philosophical answer. Everyone sees something interesting on the streets, feels something in their everyday life and want to express this. Street photography is perfect way to make art in your everyday life.
Shooting street photography is not always simple, in the various situations that arise people would sometimes overreact to street photographers; sometimes some street photographers are invasive: what is your approach in street photography?
I've never had problems on the street. My approach is very simple. When I think of myself as a photographer, as someone who's making art and not doing any harm, people think of me the same way. If I'm nervous about something that I'm doing, people feel the tension and react. Of course, there is no guarantee, but I hope I won't have problems in the future, too.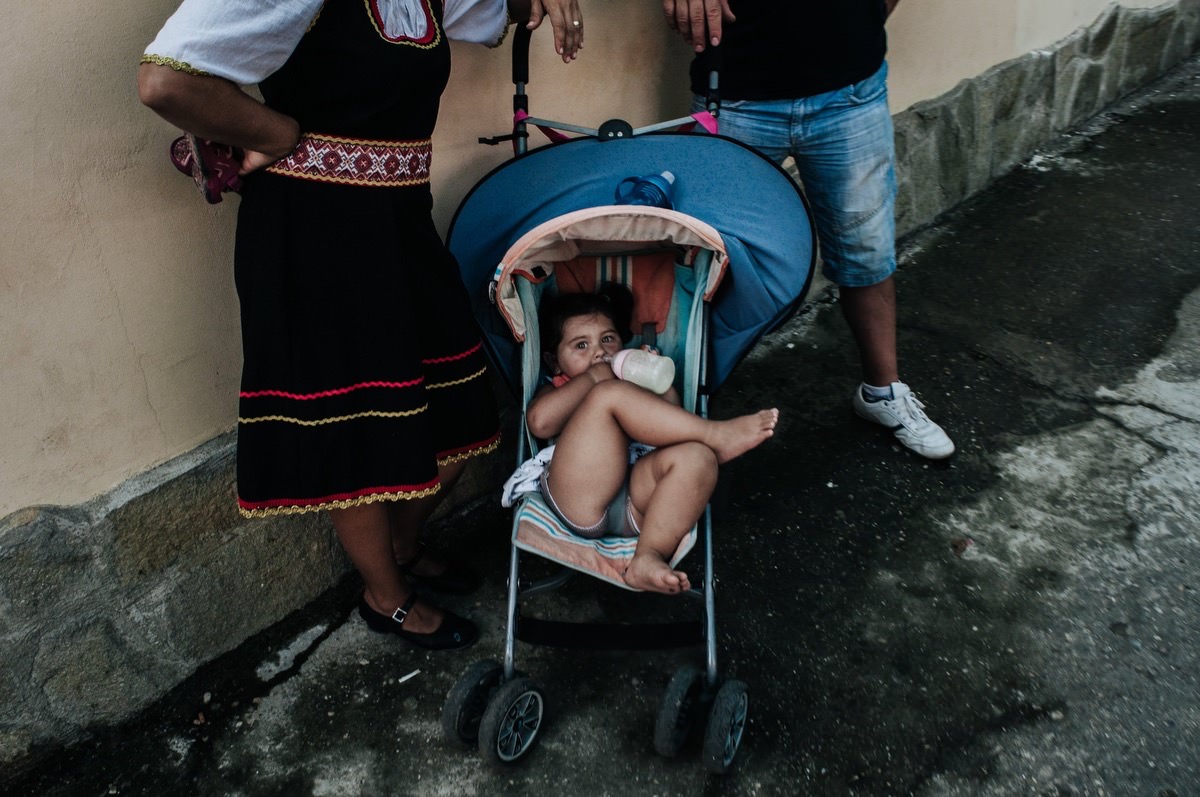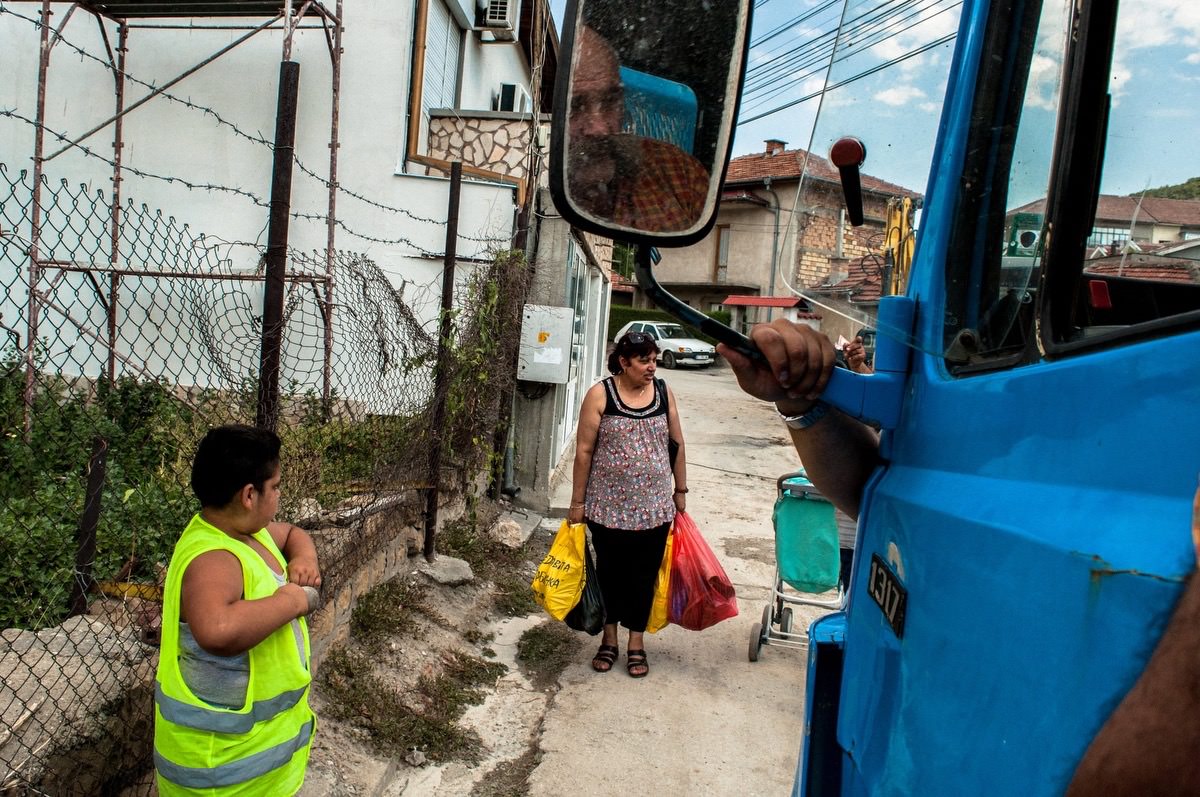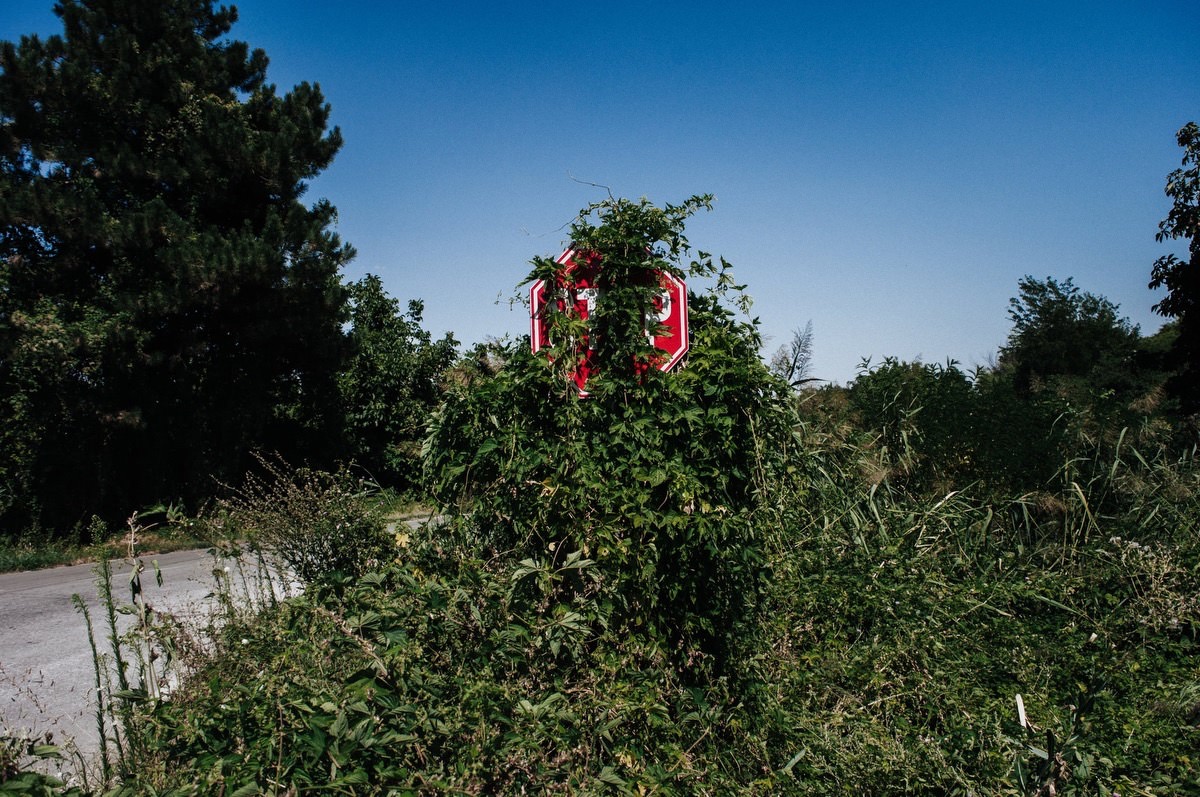 "Photography is an illusion, a dream, something unreal. It is made by people and people have ethics and their photography mirrors that. So probably I'd shoot everything but wouldn't show everything."
When you take photos, do you ever have a theme/project in mind?
Sometimes I do, but not always. It depends on what I'm shooting. Most of the time when I'm on the streets I try not to think about specific projects, as I don't want to impose limits on my mind.
Do you think there are ethical limits in street photography? Do you think it's possible to shoot everything and everybody?
Photography is an illusion, a dream, something unreal. It is made by people and people have ethics and their photography mirrors that. So probably I'd shoot everything but wouldn't show everything. I'd show only what fits my understanding.
Are there any photographers or artists who inspired you or influenced your way of creating street photography?
Many painters inspire me – impressionists, expressionists, surrealists, etc. I study their work and learn from them. I'm influenced by a lot of photographers; some are classic and some are new. I'm trying to learn from everyone.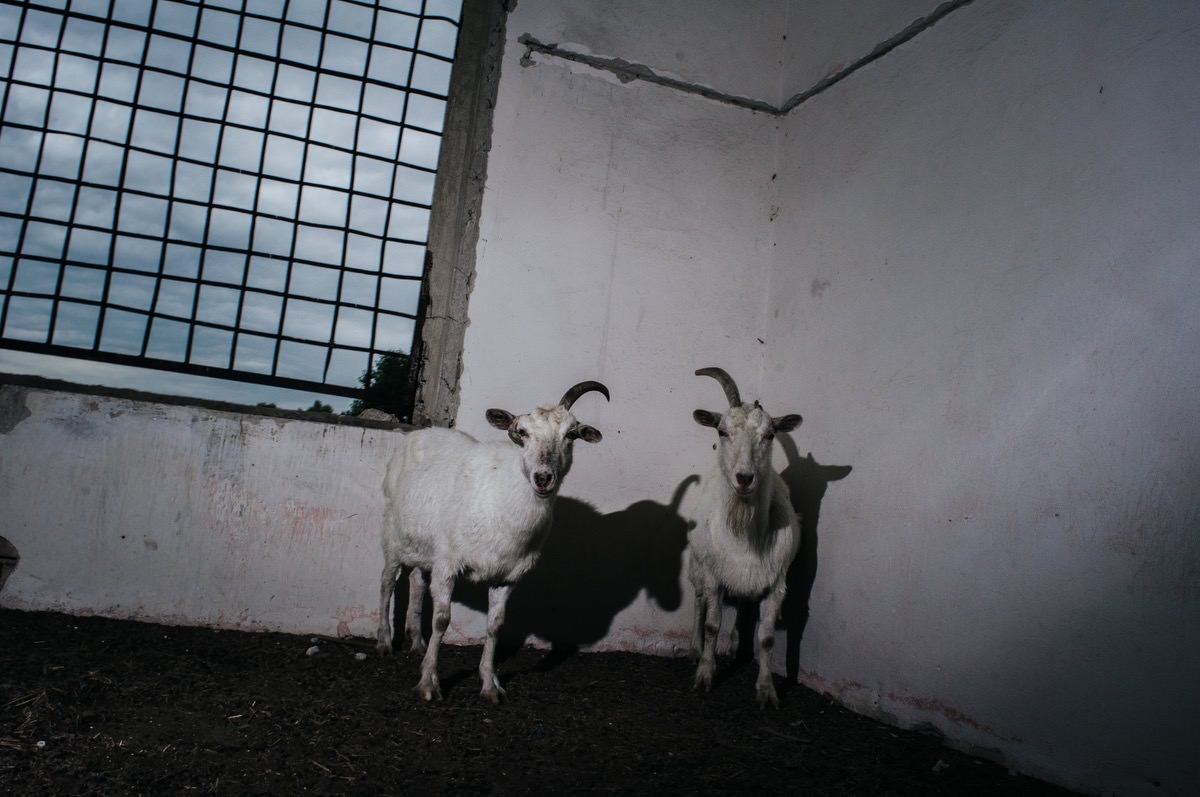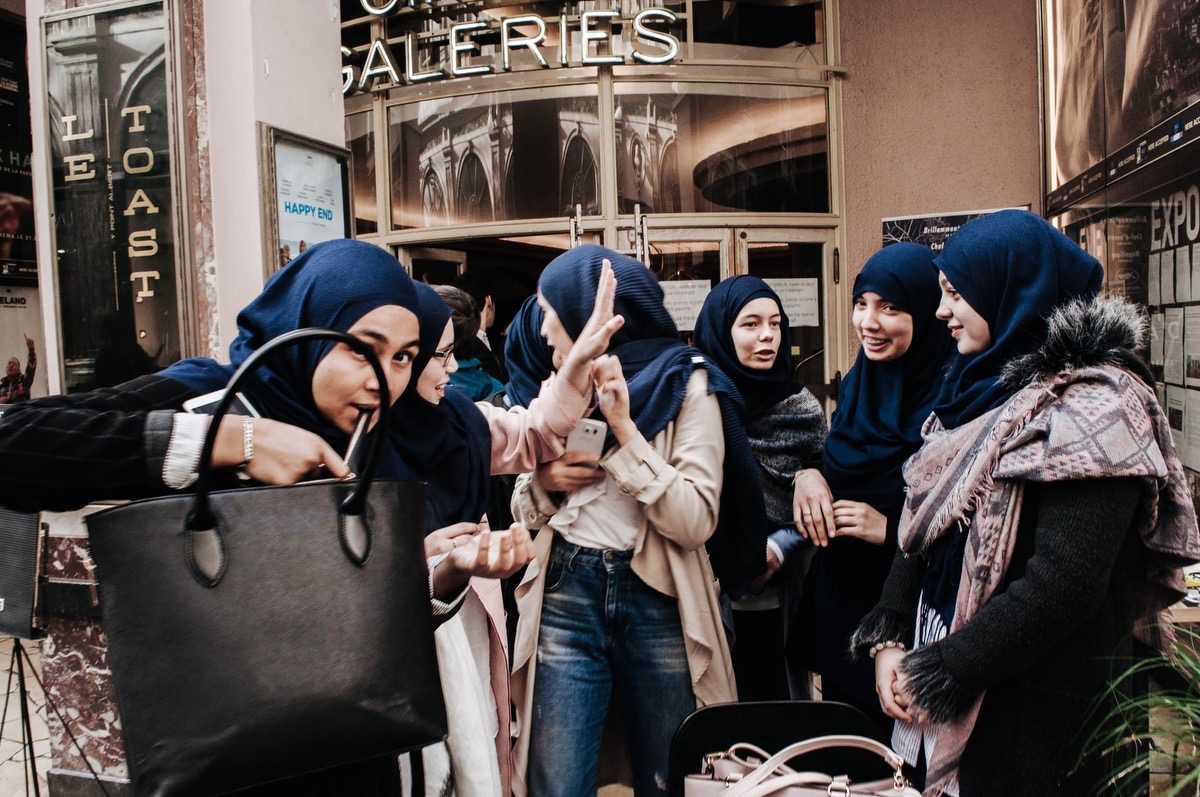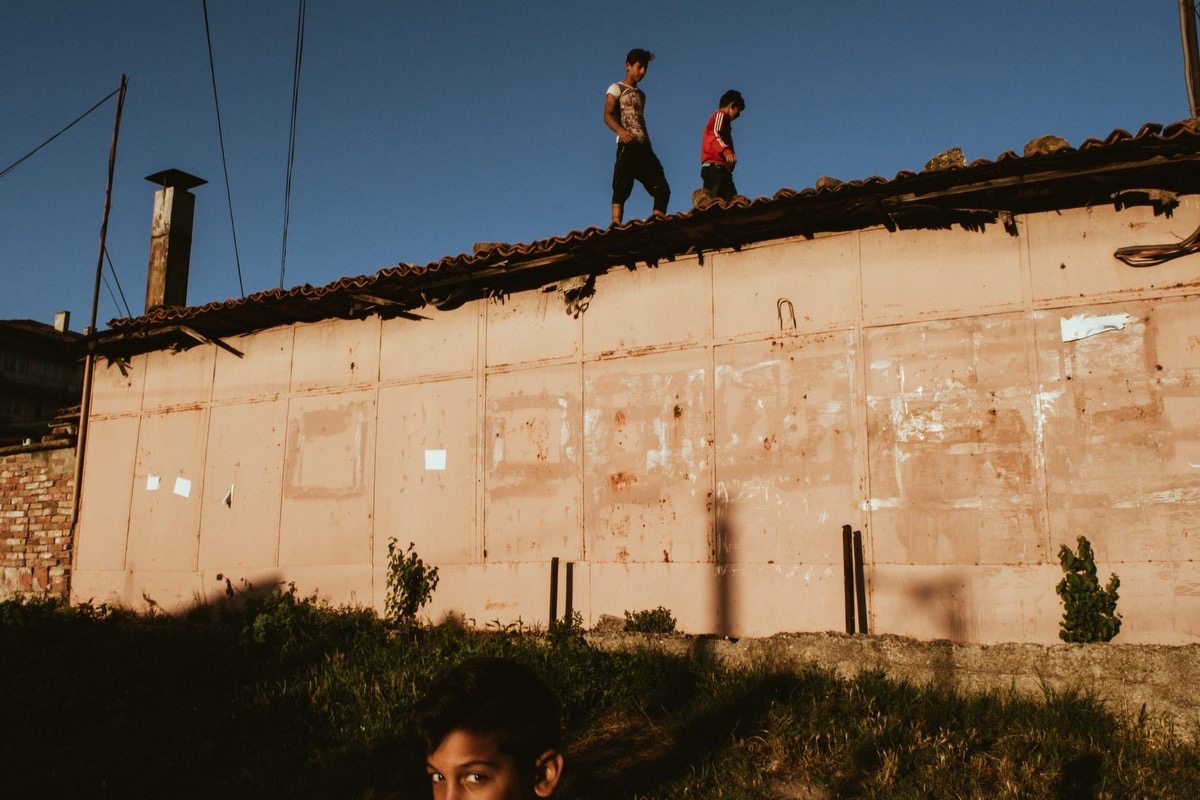 You are part of the BULB Collective. What it means to be part of a collective?
I think it's great to be part of a collective. You can always share thoughts and knowledge, be inspired and not feel alone in your growing as a photographer. I've always thought that some of the best photographers in the world at present are in BULB Collective. They are incredibly innovative, brave, sensitive to art, keep an open mind and make great friends.
What does art mean for you? And which, do you think, are the opportunities that art can provide to the street photographers who choose to express their identity through that discipline?
Andrei Tarkovsky said that if we have to understand what is art, we have to answer what is the meaning of life, and he continues "maybe we are here to enhance ourselves spiritually". I believe that art can help us be better people, conquer our hidden fears (even if this sounds a bit selfish) and leave the world after us a bit better than it was (even if this sounds a bit naive).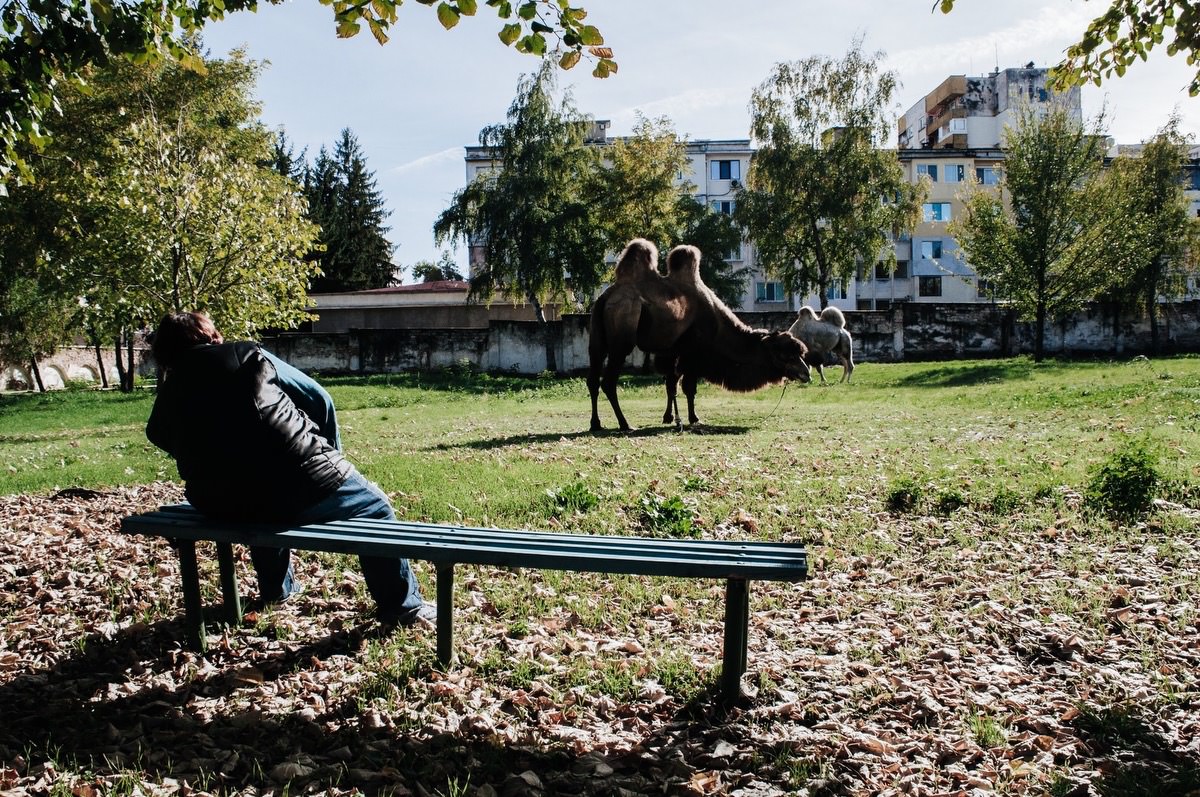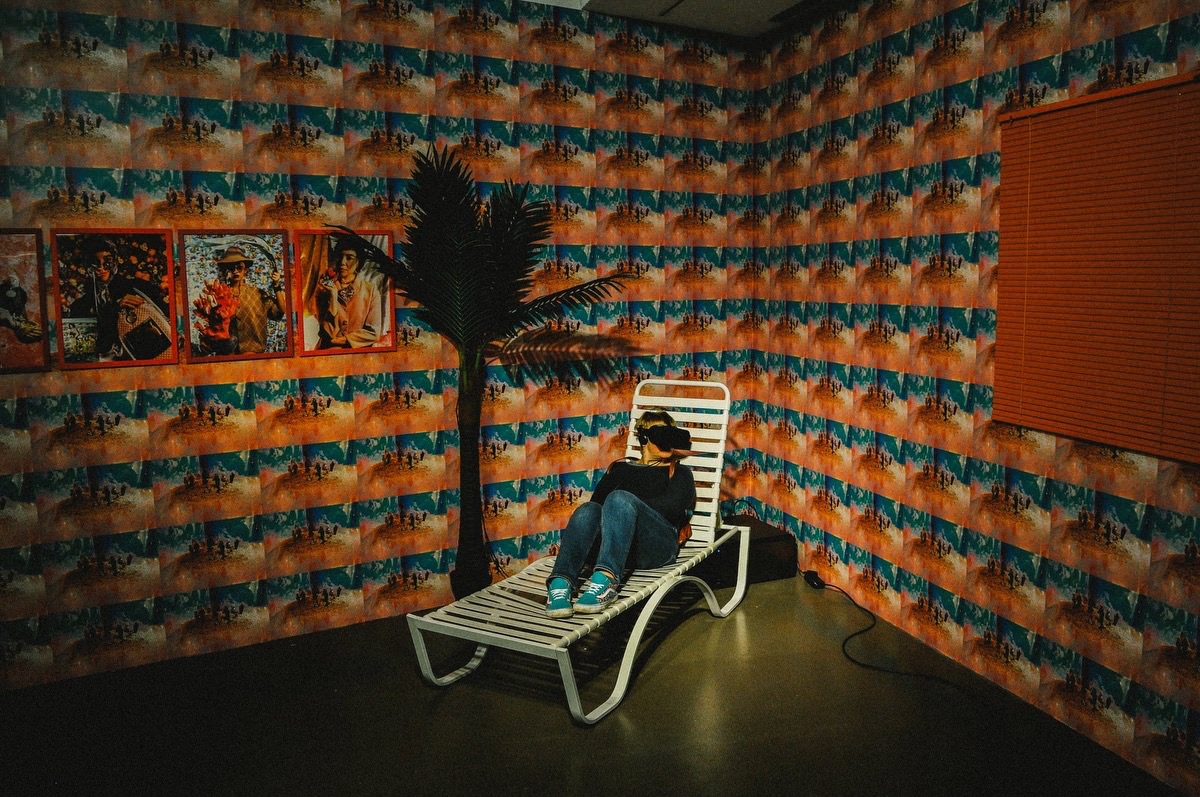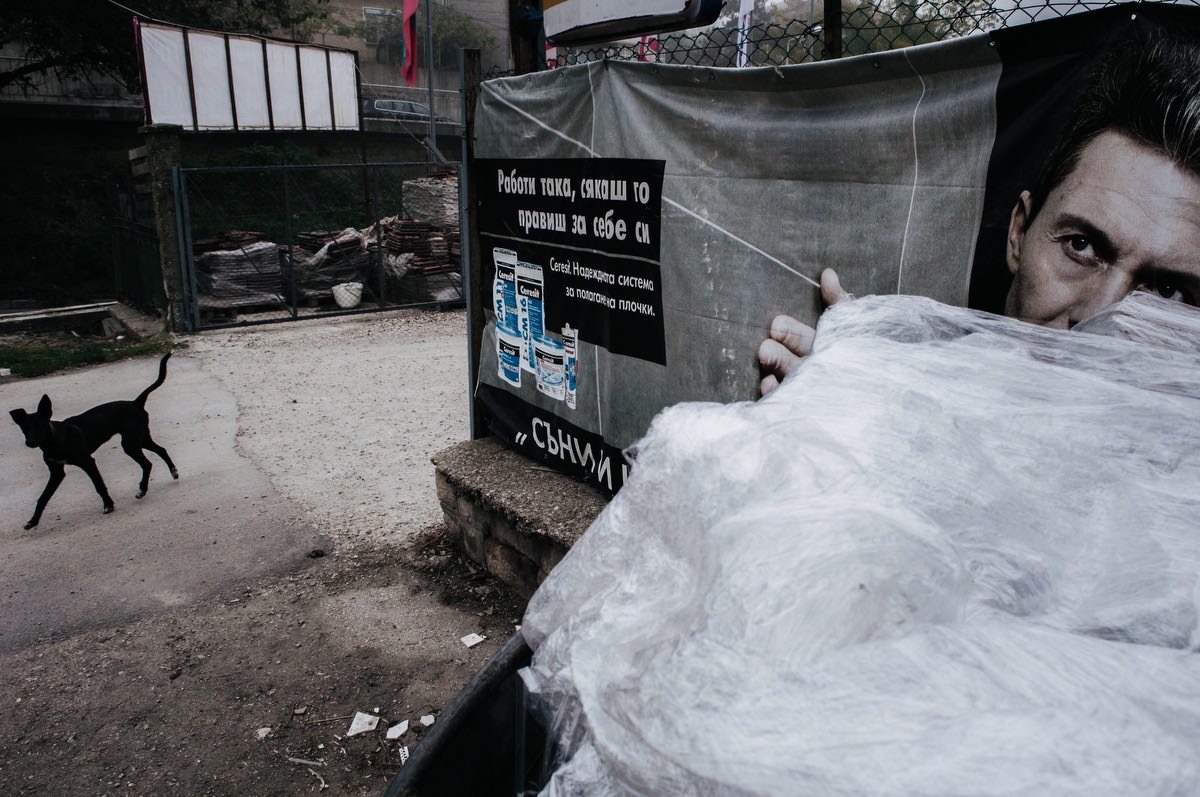 Are you currently working on any project?
Like I said before I'm working on my "Home" project in which I'm photographing my family and you can find some images here: https://www.instagram.com/silkandnachos/. I'm working on many other projects but I don't like to talk about them as they are not finished yet.
Which are your favorite photography books?
There are many books that inspire me at the moment, I will name just a few of them: "Retrospective" by Lars Tunbjörk, "Naked City" by Weegee, "In the Balkans" by Nikos Economopoulos, "Dark Knees" by Mark Cohen, "Vanitas" by Cristobal Hara, "Sertāo" by Tiago Santana and many, many more.
What advice would you give to someone who is starting to do street photography?
I will reply with something that I heard from Ralph Gibson: he said that if someone wants to become a good photographer, they have to learn how the camera works and study history of art. I would add to that: learn as much as possible, then try to forget it and find yourself. Discover what interests you and try to put it in pictures. Be open-minded, brave, learn how to see, work on your intellect, find inspiration, be influenced, try to show what is inside you in your photographs.
Thank you Svilen!
SVILEN NACHEV BIOGRAPHY
Born in 1979 in the small bulgarian town of Svishtov located on Danube river. I'm interested in photography since my teens, but started shooting the streets in 2011.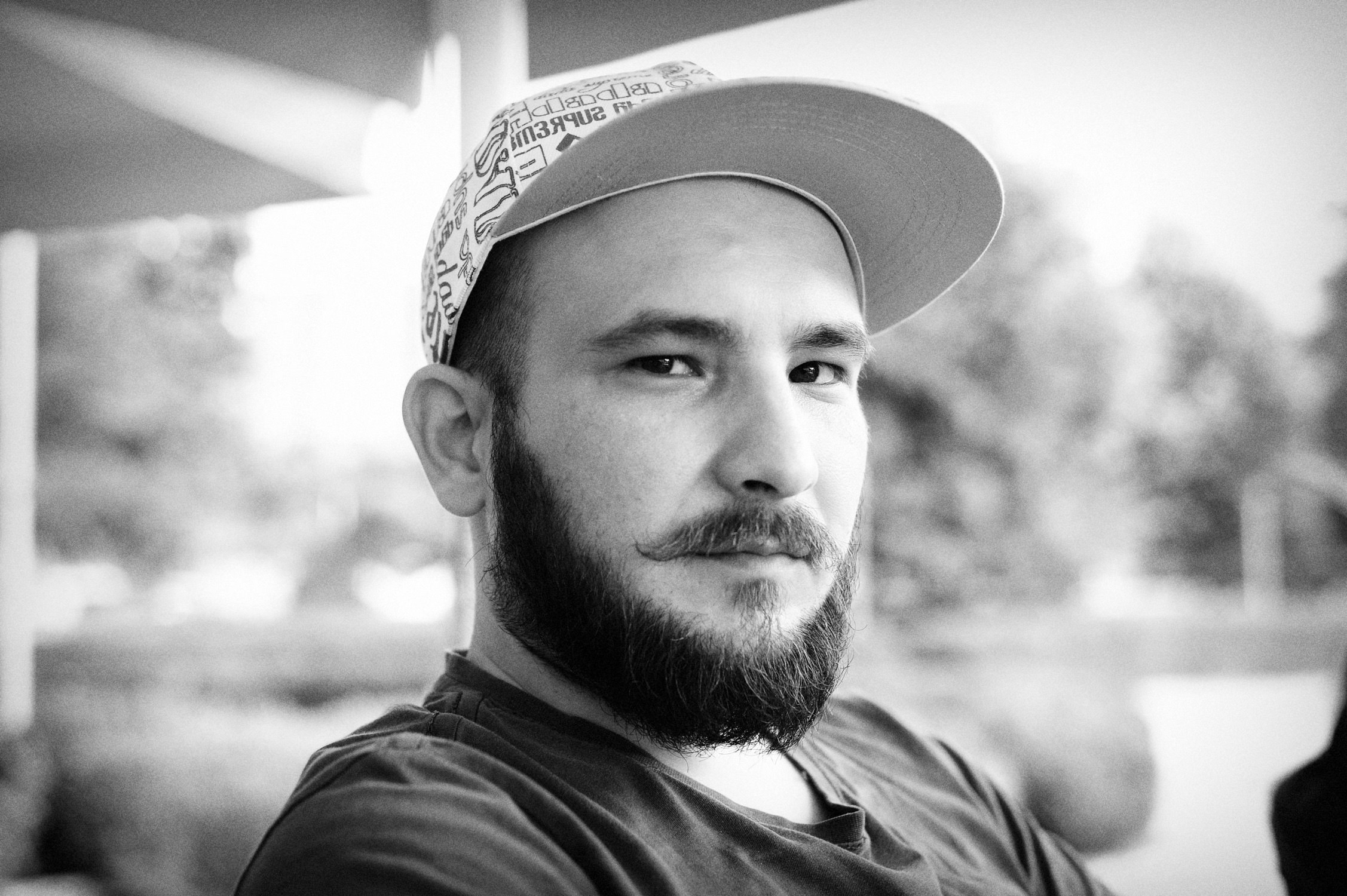 "For me photography is passion, enjoyment, an escape from the ordinary, way of documenting life and expressing myself. My main reason to shoot is to take better pictures, exploring the streets for something hidden and to catch a glimpse of what life was like for the next generations."
From January 2017 member of BULB Collective (Balkan Urban League of photographers without Borders).
AWARDS
2019 Kolga Tbilisi Photo Award, Georgia – One shot category, shortlisted
2019 BG Press Photo – first prize for series
2018 Made in Brussel by BSPF Brussel Street Photography Festival, Belgium – finalist
2018 ISPF Italian Street Photo Festival, Rome, Italy – finalist
2017 BG Press Photo – the grand prize of the name of "Shavarsh Artin" for humanitarian photography; first prize for series
2017 MSPF Miami Street Photography Festival, USA – finalist
2017 BSPF Brussels Street Photography Festival, Belgium – finalist
2017 PhoS Athens Street Photography Festival, Greece – finalist
2017 Photoacademica, Sofia, Bulgaria – first prize, reportage
2015 Award.io – Light Chaser exhibition, London, UK – finalist