Dear Toby,
first of all, congratulations! You are one the 10 finalists of the third exibart street contest in Best Series category. Can you tell us something about yourself and about the finalist series?
I have been documenting the daily life of teenagers in British working-class communities for almost two decades.
After the Brexit referendum in 2016, I focused this work on Belfast in Northern Ireland. There was a serious concern that Brexit would threaten the Peace Agreement of 1998 that ended the armed conflict between Protestant Unionists and Catholic Nationalists who live in homogeneous neighborhoods that are divided by walls till today. There were fears that old conflicts could break out again. And tensions have actually increased recently since the British government could never really solve problems like the Irish Sea Border issue.
»If I had been born at the top of my street, behind the corrugated-iron border, I would have been British. Incredible to think. My whole idea of myself, the attachments made to a culture, heritage, religion, nationalism and politics are all an accident of birth. I was one street away from being born my 'enemy'.« Paul McVeigh, Belfast-born Novelist
I have been photographically accompanying the same young people – on Protestant and Catholic side – for more than 5 years now. But early, probably already on my first trip to Belfast in 2006, I realized that everyday life of these working-class kids is just so similar. They have the same problems like unemployment, drug abuse, violence, they drink the same beer, hear the same music, wear the same clothes and have the same haircuts. And of course many political decisions affect both in the same way as it's not a question of religion but more of social injustice. But it seems difficult to get beyond old behavioral patterns, the conflict is still deep in society and contacts between young people are scarce, as only 7% of the students go to integrated schools. My project shows the growing up of these teenagers on their way to adulthood over a long period of time.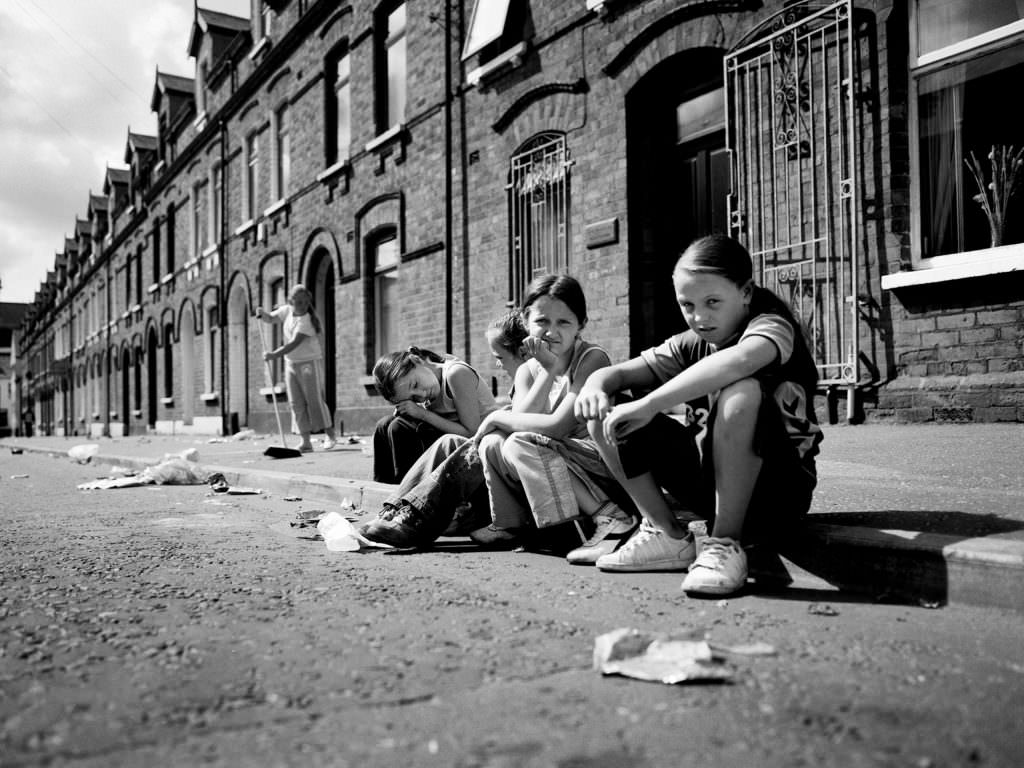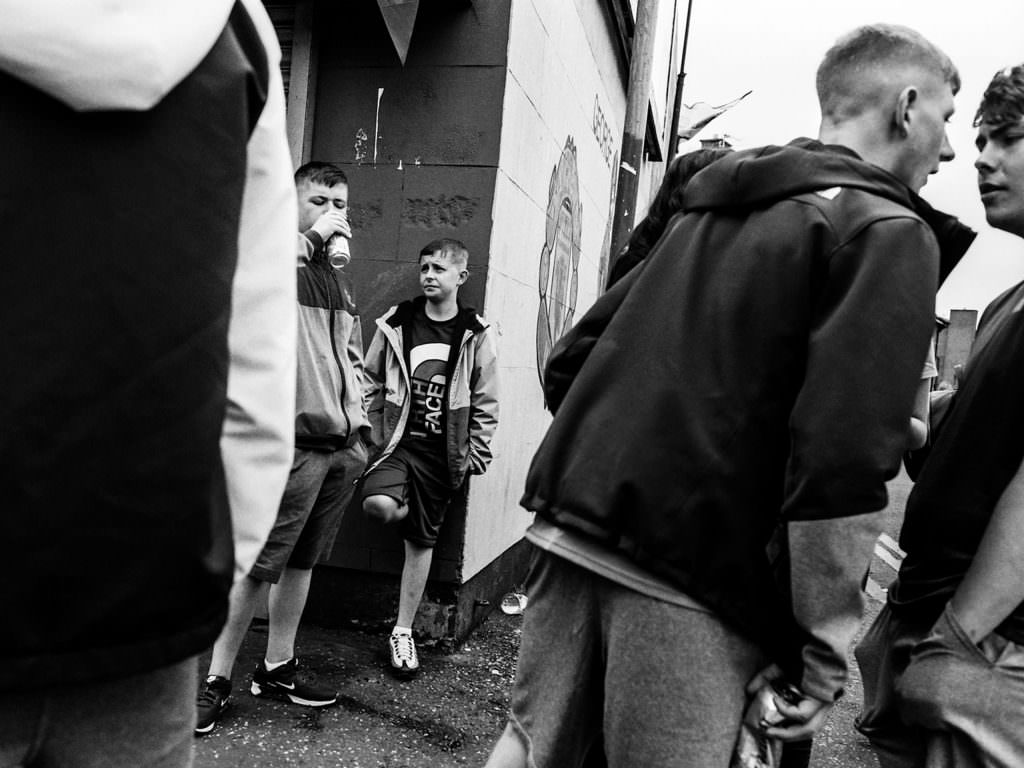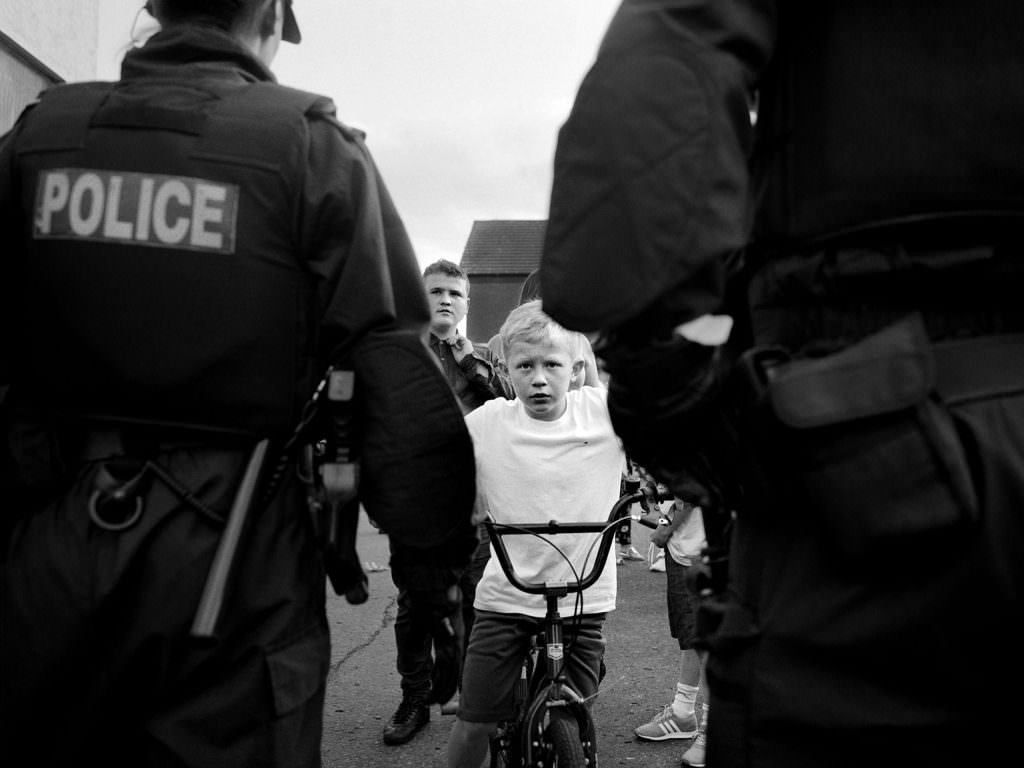 How would you define your photographic style?
My work is often placed somewhere between documentary photography and fine art photography. That might be a good description, as a narrative approach is always the most important to me but I do pay a lot of attention to formal aspects in each single picture, too.
Have you ever studied at a photography school or are you a self-taught artist?
I was studying graphic design at the Art Academy in Stuttgart when I realized that I would much rather tell my own stories and be out in the streets than just sitting on a computer and layout the photos of others. And luckily, there was also a photography class and my prof sent me to New York for six months to assist Abe Frajndlich. He chased me through the streets of the city where then somehow all began!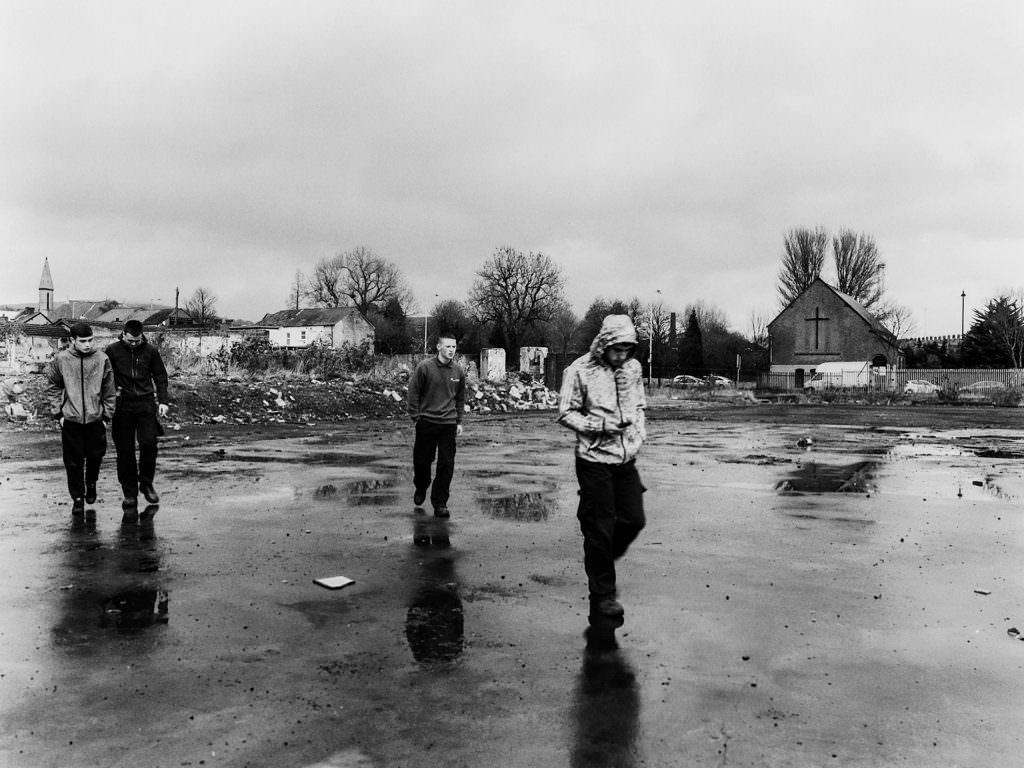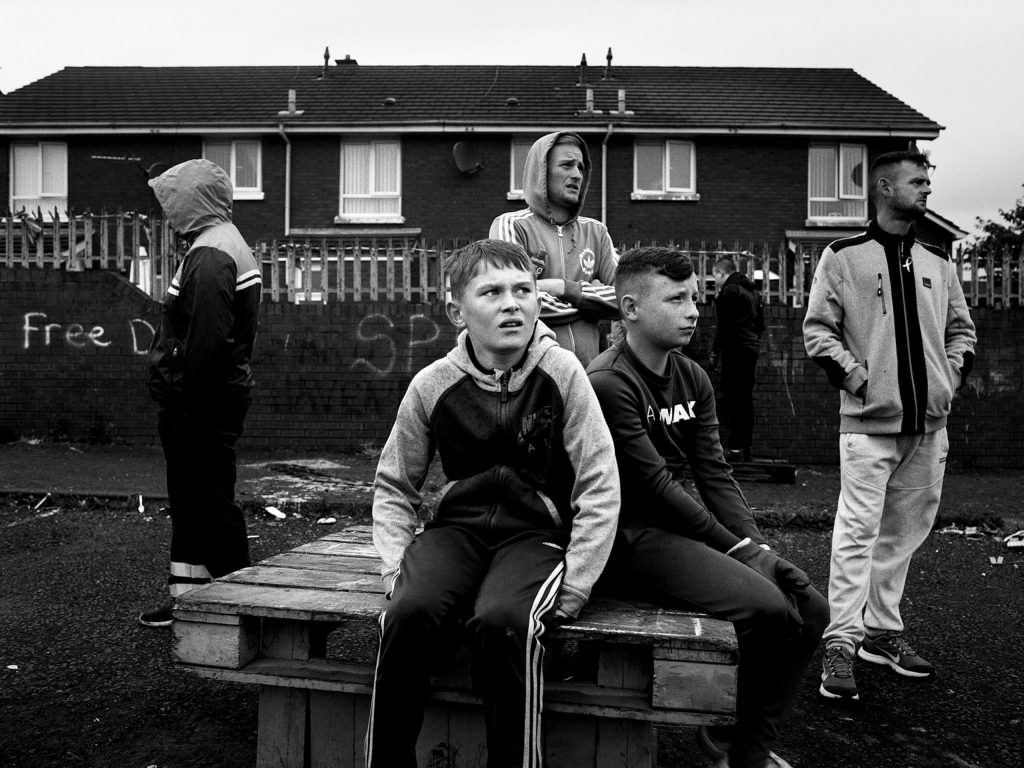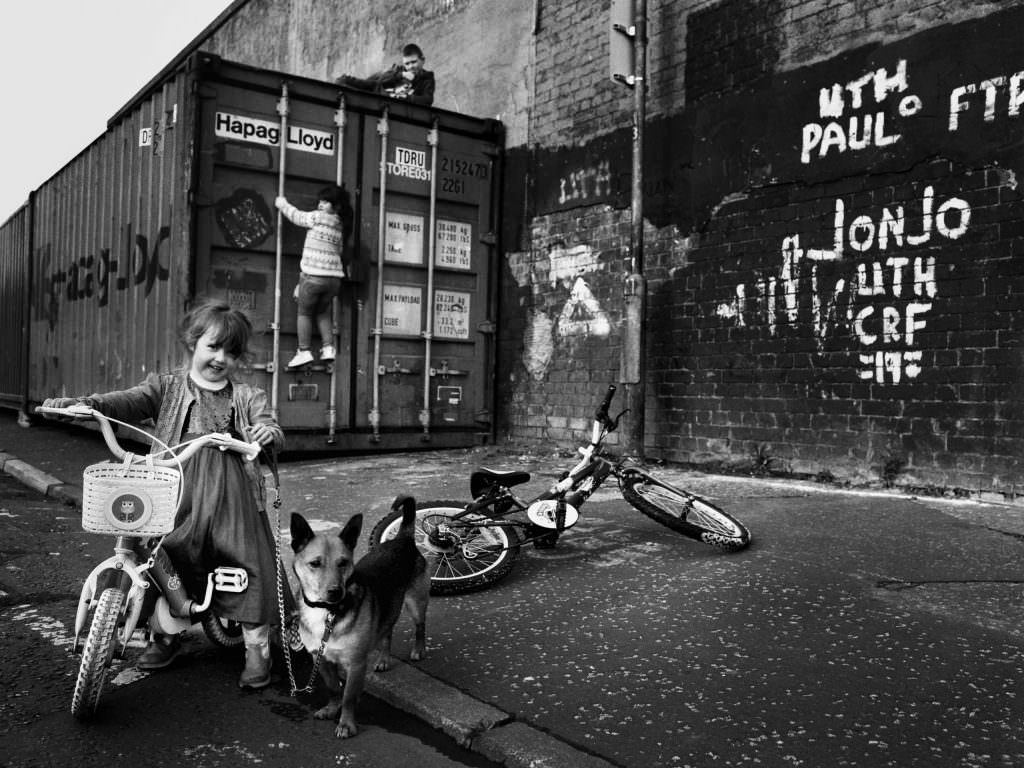 Who are the Masters of Photography who inspired you most in your photographic works?
That's always difficult to say but I admire the work of Bruce Davidson, Raymond Depardon, Philip Jones Grifftihs, Don McCullin, Nick Hedges, Sebastiao Salgado, Weegee… (and probably even more the ones I mention in the question about my favourite books below!)
Do you ever do Street Photography with your smartphone?
No.
"A heavy, slow camera without autofocus is certainly not everyone's cup of tea in the streets… But equipment is absolutely secondary for me, you just have to be able to get the photos you want with it."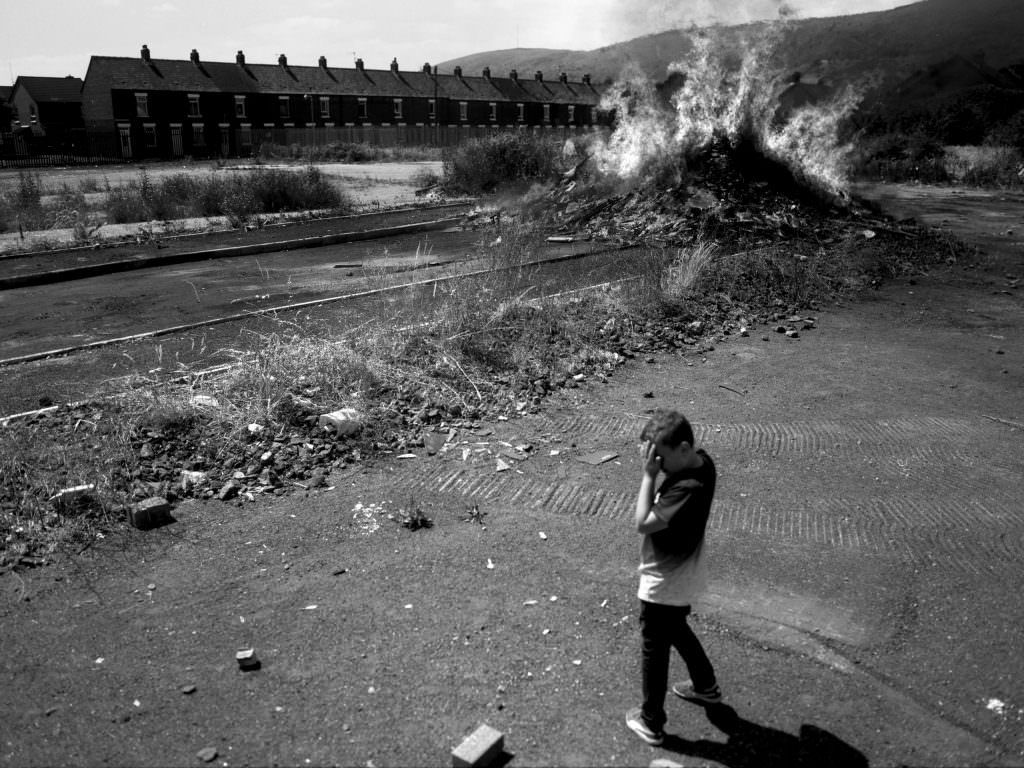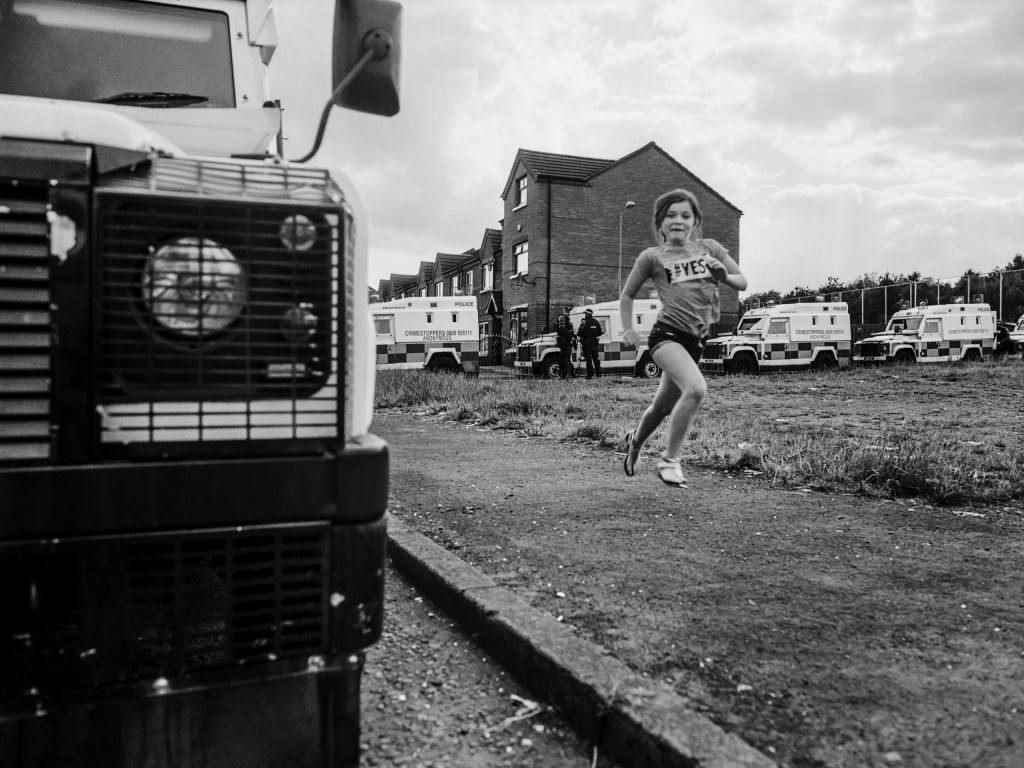 Analog and digital photography. Do you see these as alternatives to one another or the same thing?
I used both till today. The submitted project "Wee Muckers" is photographed entirely with a Mamiya 645. The analogue medium format actually suits my way of working very well, as I shoot very slowly and often wait a long time for the right moment and then also only take one photo of the situation. You just have to get completely involved in it from the beginning! Otherwise you always end up in situations where you think about whether a different camera might have been the better choice. But in the end it's only the photo that counts, not the camera!
Black and white and color. Two different worlds. You decided to go Black and white. Why? Do you ever shoot in color?
I don't like this ideological thinking or categorical exclusion. There are so many brilliant photos in colour and just as many in black and white. I do both but my focus is on black and white. Sometimes it needs the colour, other times it's too distracting. But generally I like a hard analogue black and white grain very much.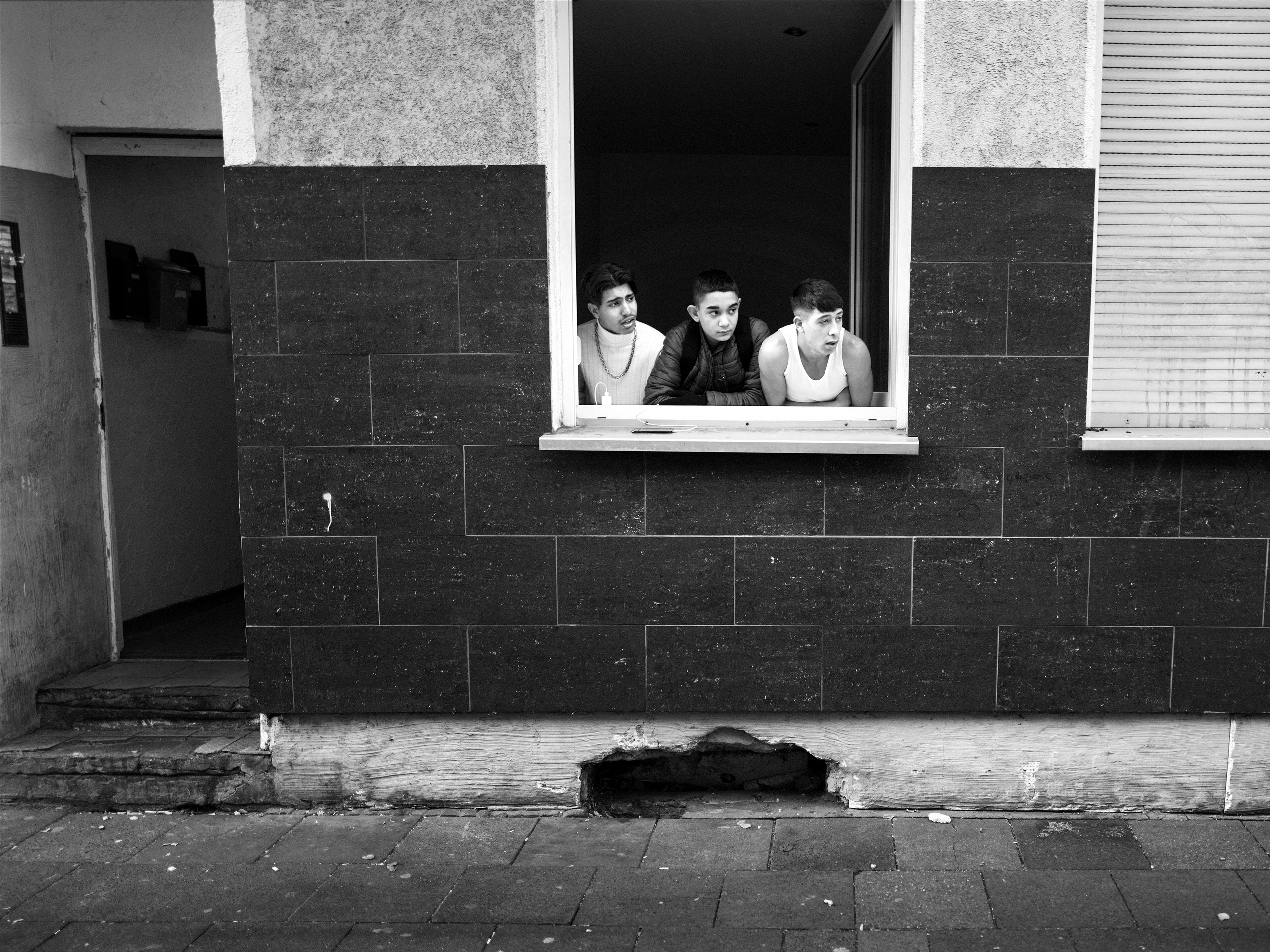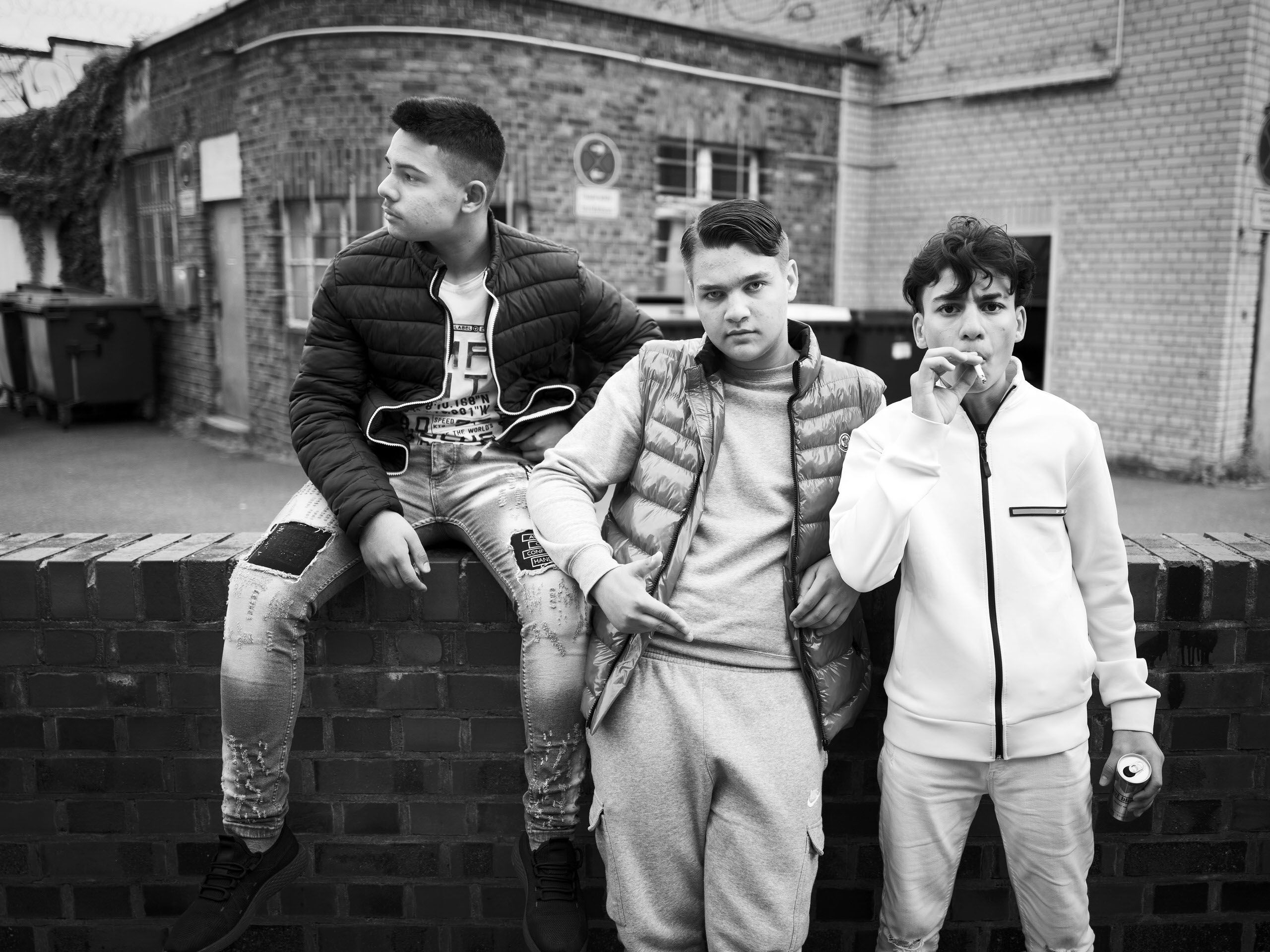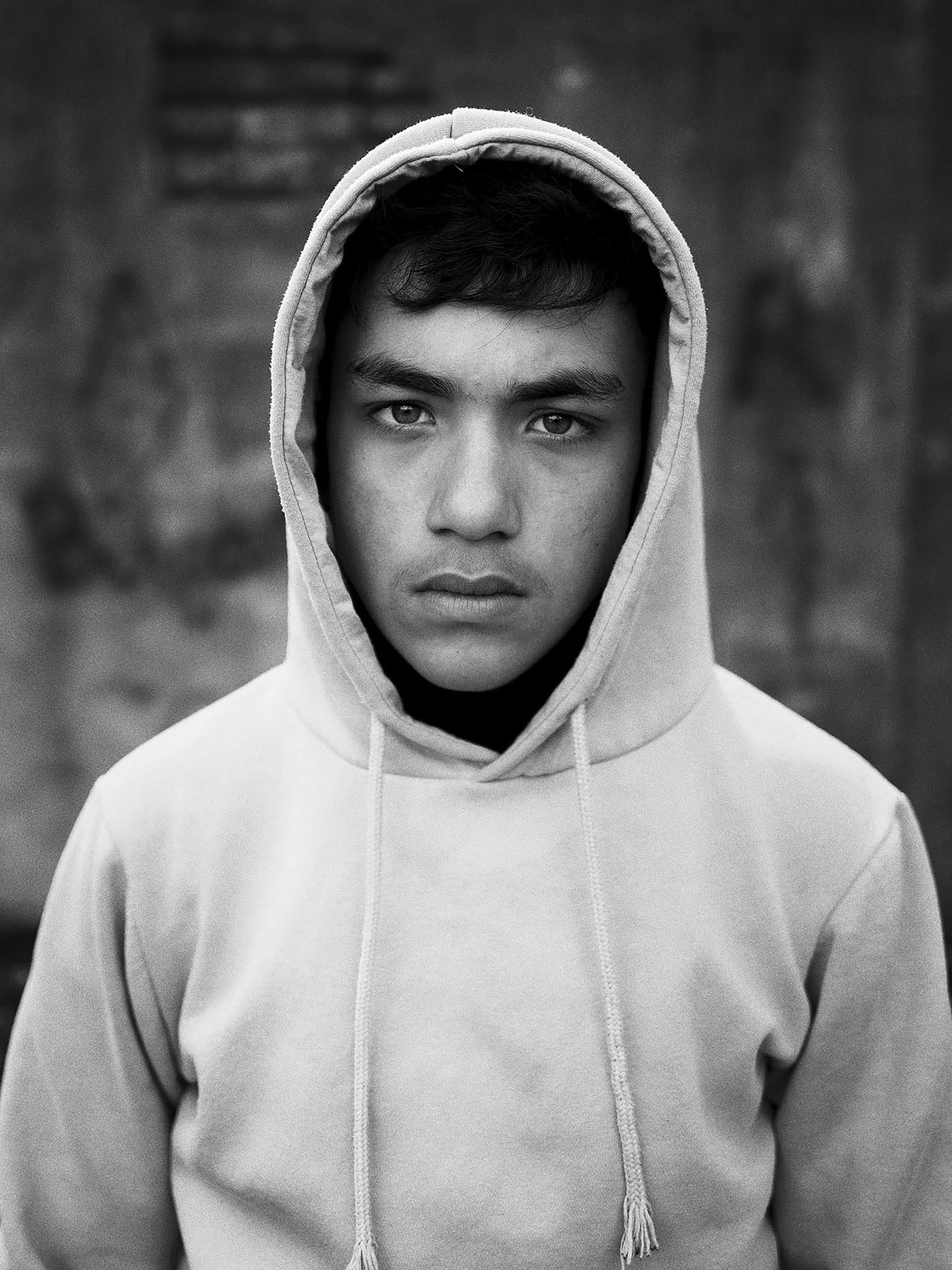 Do you think Street Photography has a more documentary or more artistic value?
For me photography is such a powerful tool that it should always have a documentary incitement. A single photo can tell a story, make the viewer curious and question things – that's the power of photography! Just to please in a formal or artistic way would be a waste of that power. I want to draw attention to topics, awake empathy and thereby change things.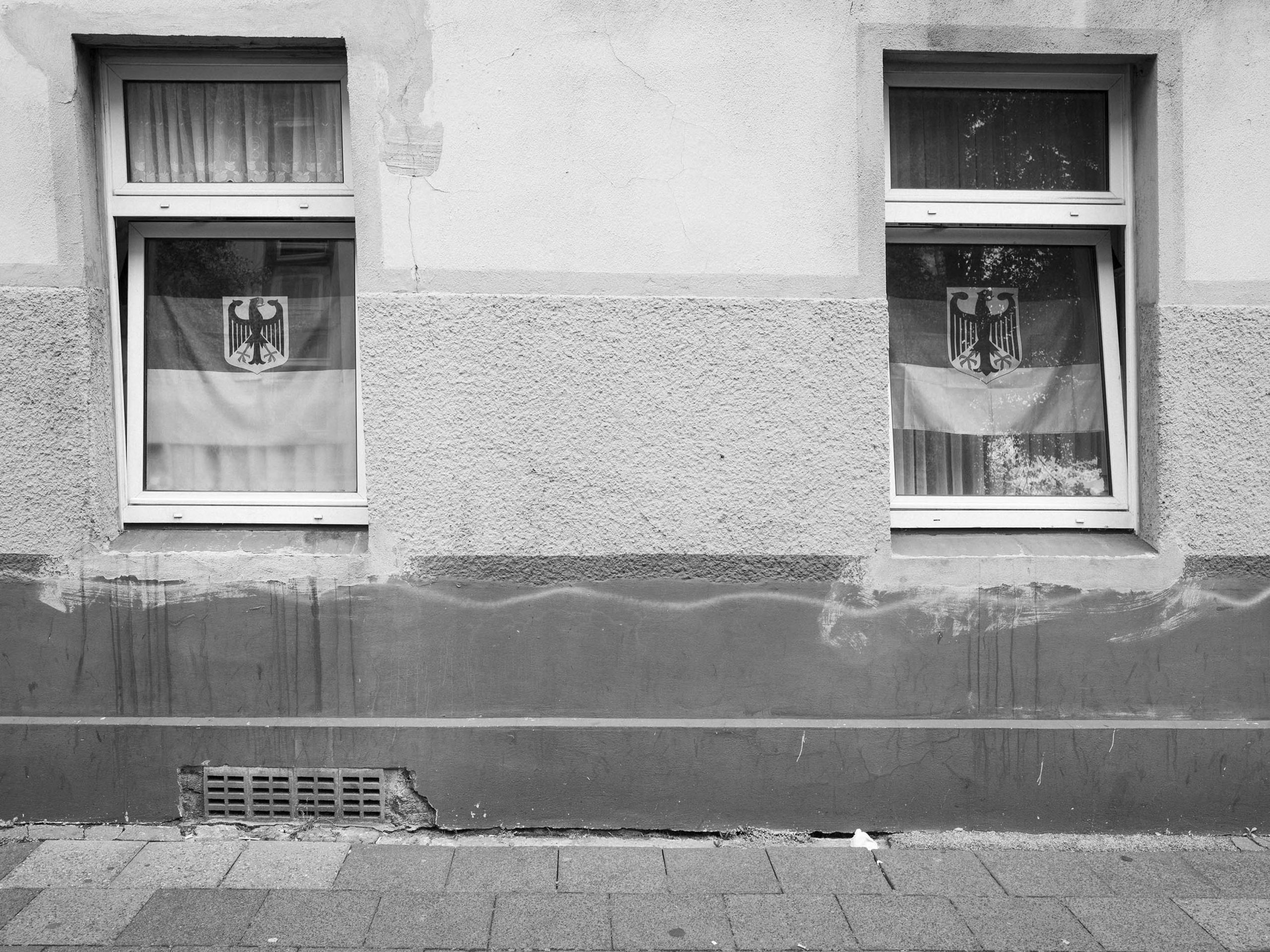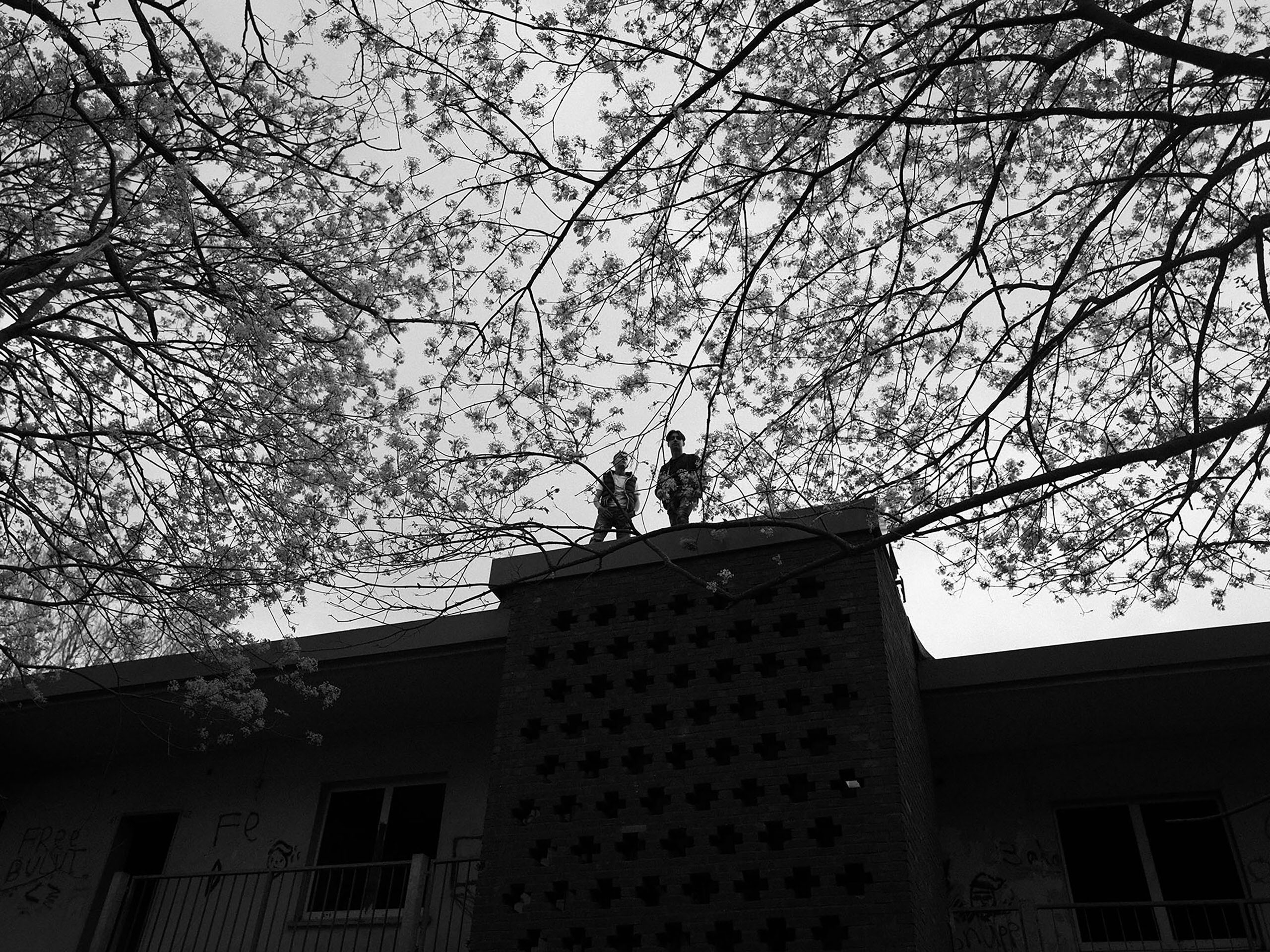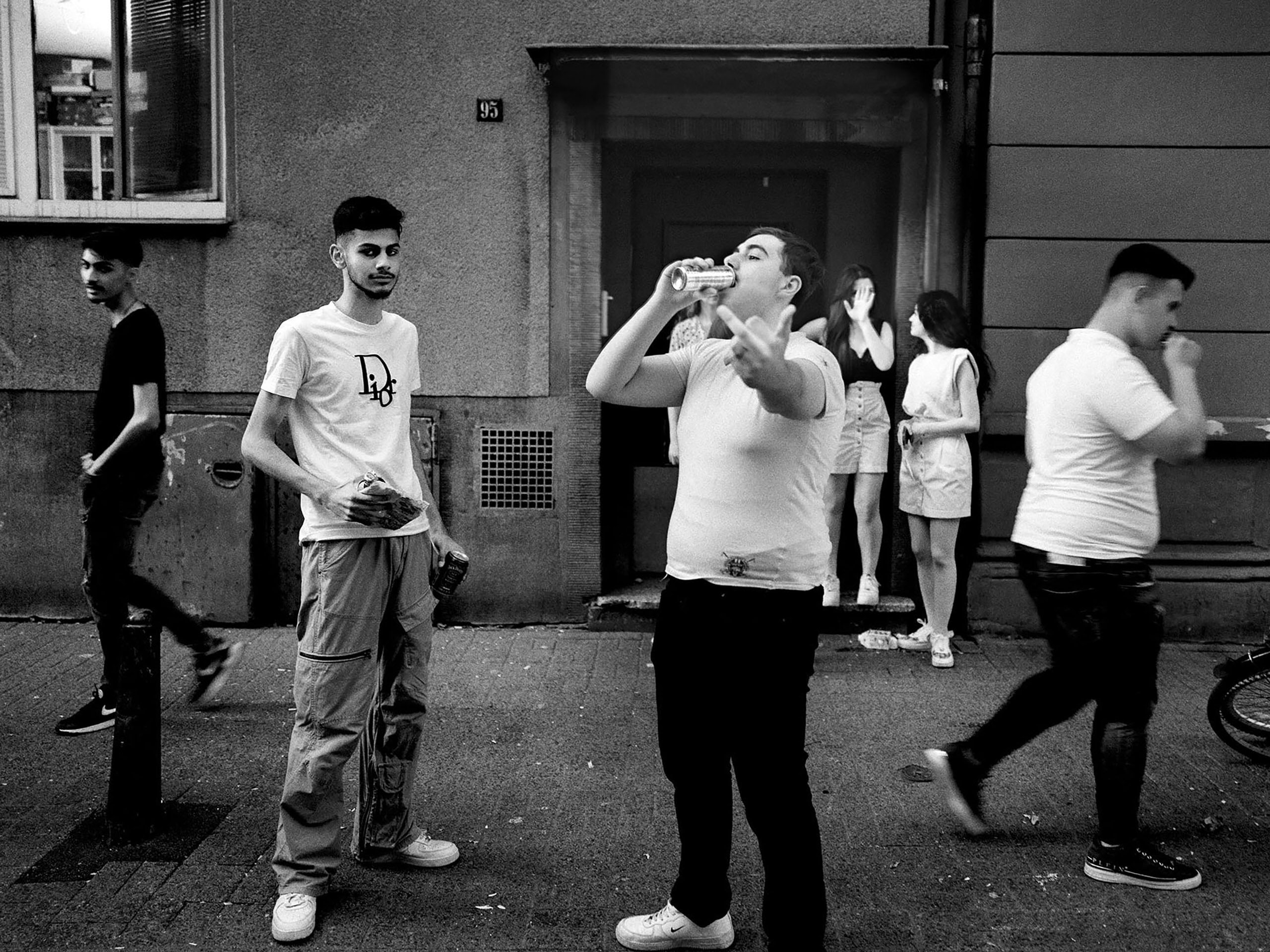 When you take photos, do you ever have a theme/project in mind?
Mostly! I very rarely take photos just in passing because I happen to be there. I consciously decide to go with my camera to places where I find my subjects. That's why I don't see myself as a street photographer in its classical sense. I like it when photography takes a stand, doesn't remain irrelevant or just wants to entertain. Street photography must take place in a space where it can have a social impact.
Do you think there are ethical limits in street photography? Do you think it's possible to shoot everything and everybody? What is your approach in street photography?
That's something that every photographer has to answer for him- or herself every day. For me, there are clear ethical boundaries. I have seen many things that I have not photographed and I have photographed many things that I have not published. It often depends on how you photograph and not necessarily what. You can photograph people in difficult situations, but with dignity. This is particularly important to me as I often work with young people or vulnerable groups. But again, one factor is that I often work with people over a long period of time and build trust. This trust can only develop if you treat people with respect. I always be able to return to the places I have been to as a friend. That has worked very well so far…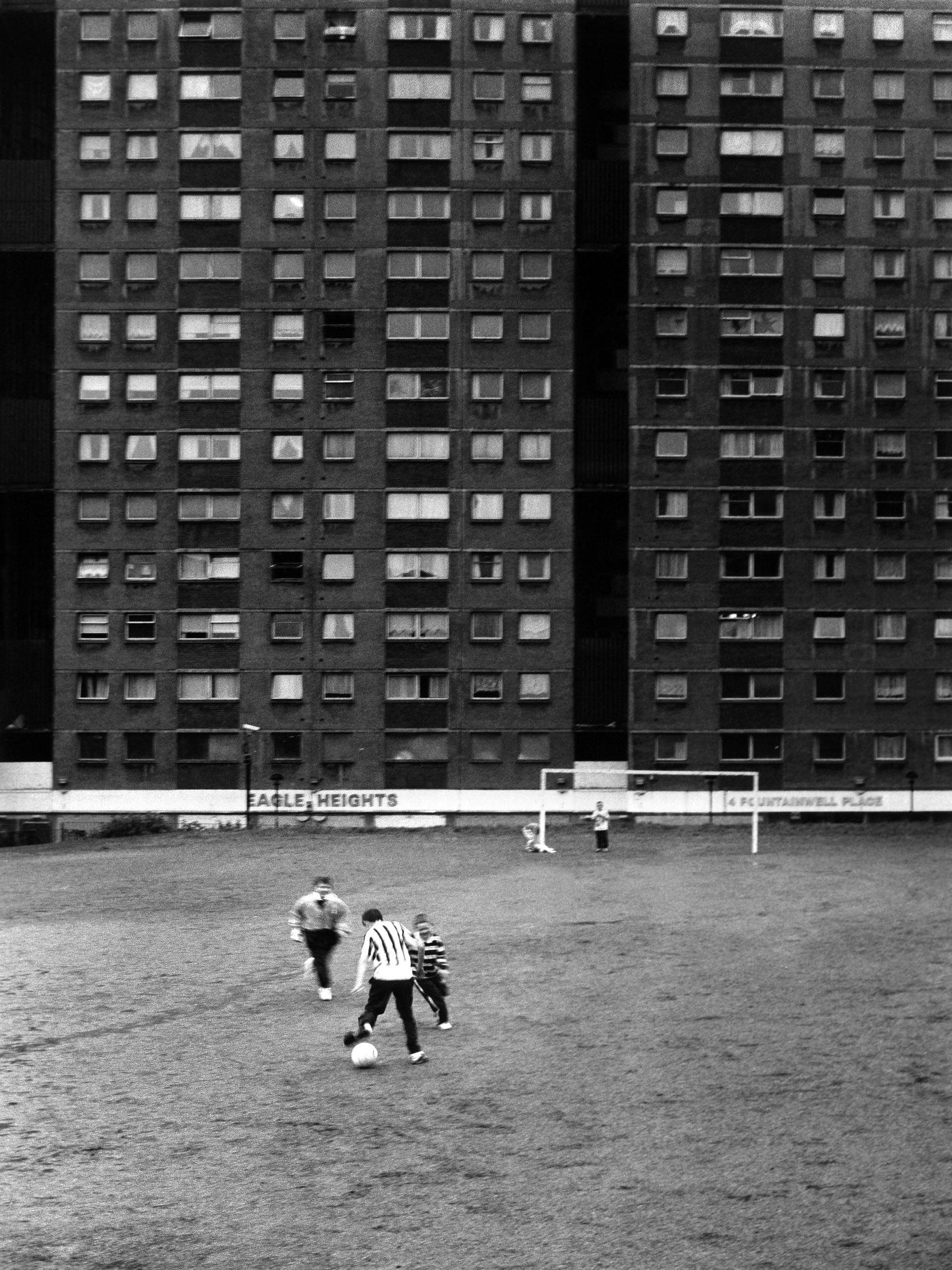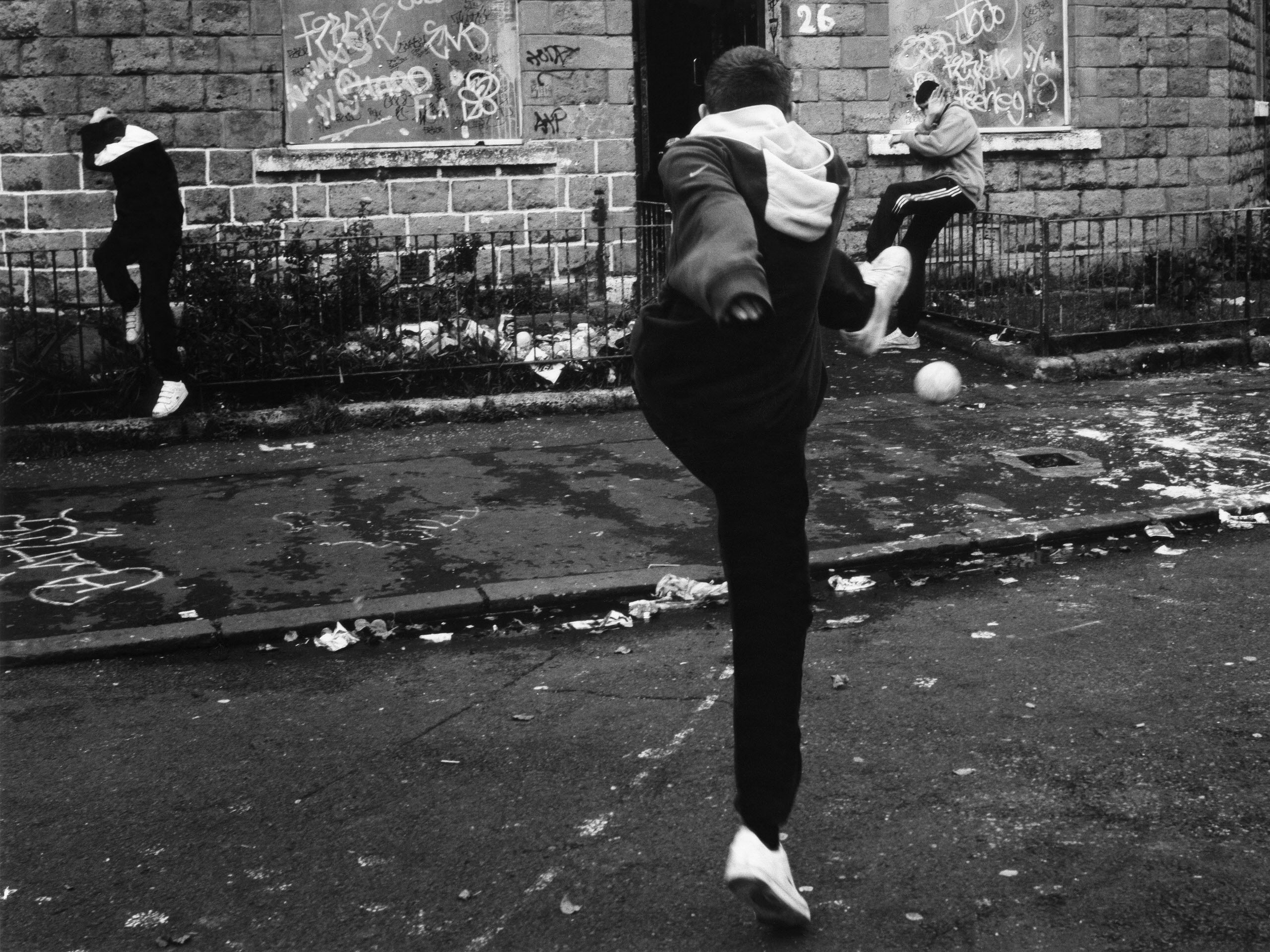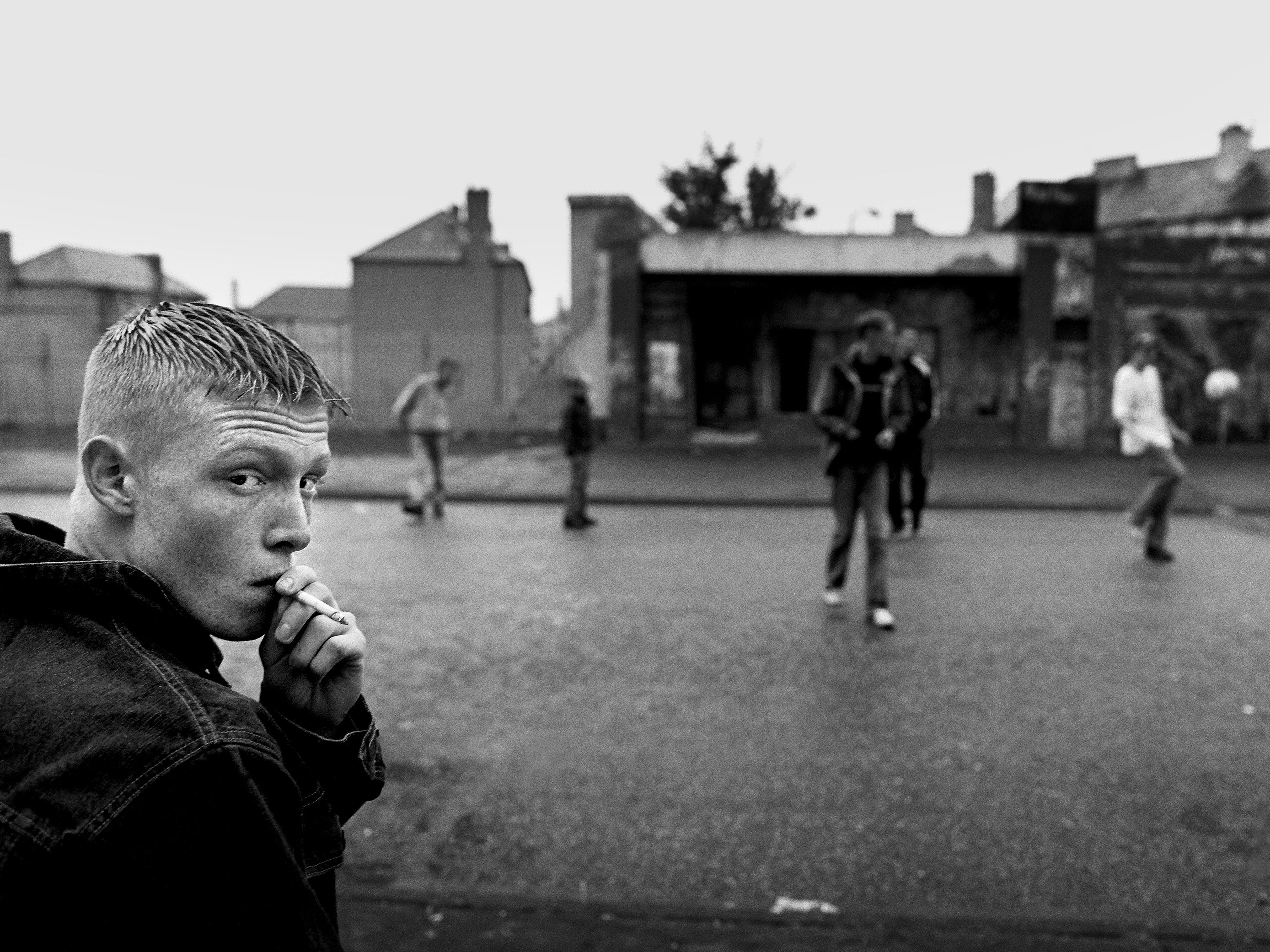 What kind of equipment do you use and what role, in your opinion, does equipment have in street photography?
I still enjoy taking pictures with my Mamiya 645 Pro TL. A heavy, slow camera without autofocus is certainly not everyone's cup of tea in the streets… But equipment is absolutely secondary for me, you just have to be able to get the photos you want with it.
If you had to choose one lens that you would have to be using for the rest of your life, which one would that be and why?
I take most of the pictures with the 45mm 2.8 of my Mamiya 645.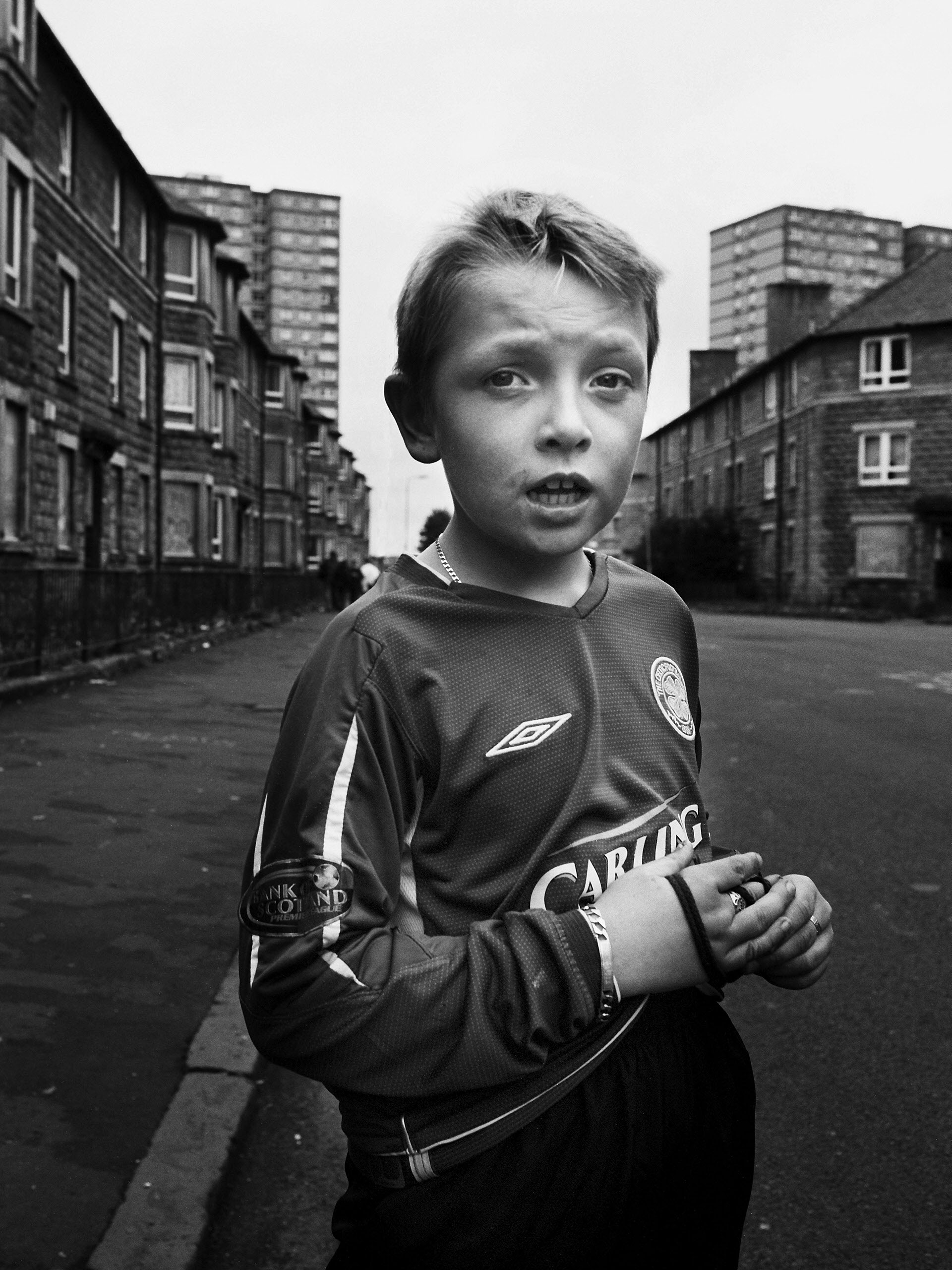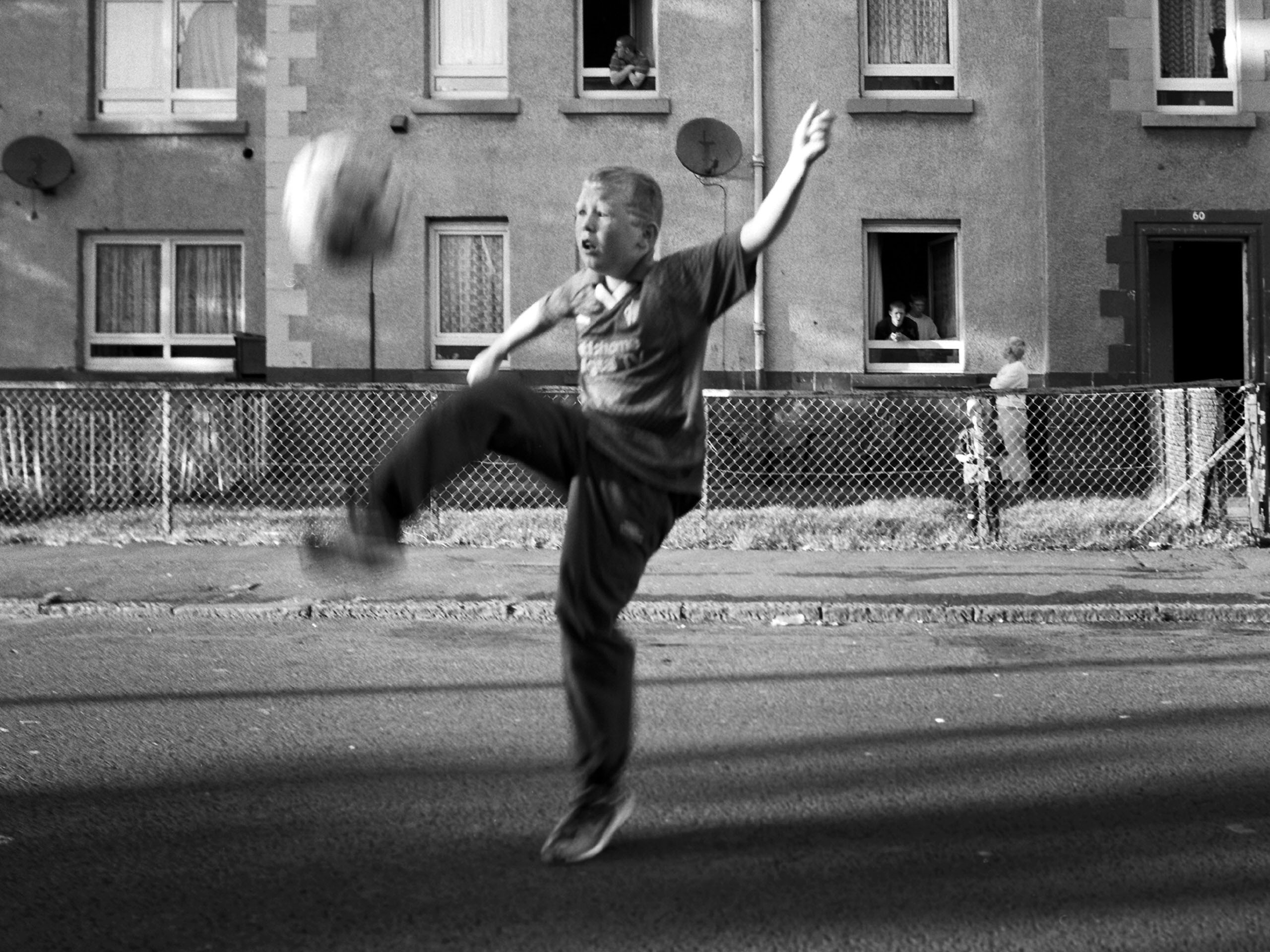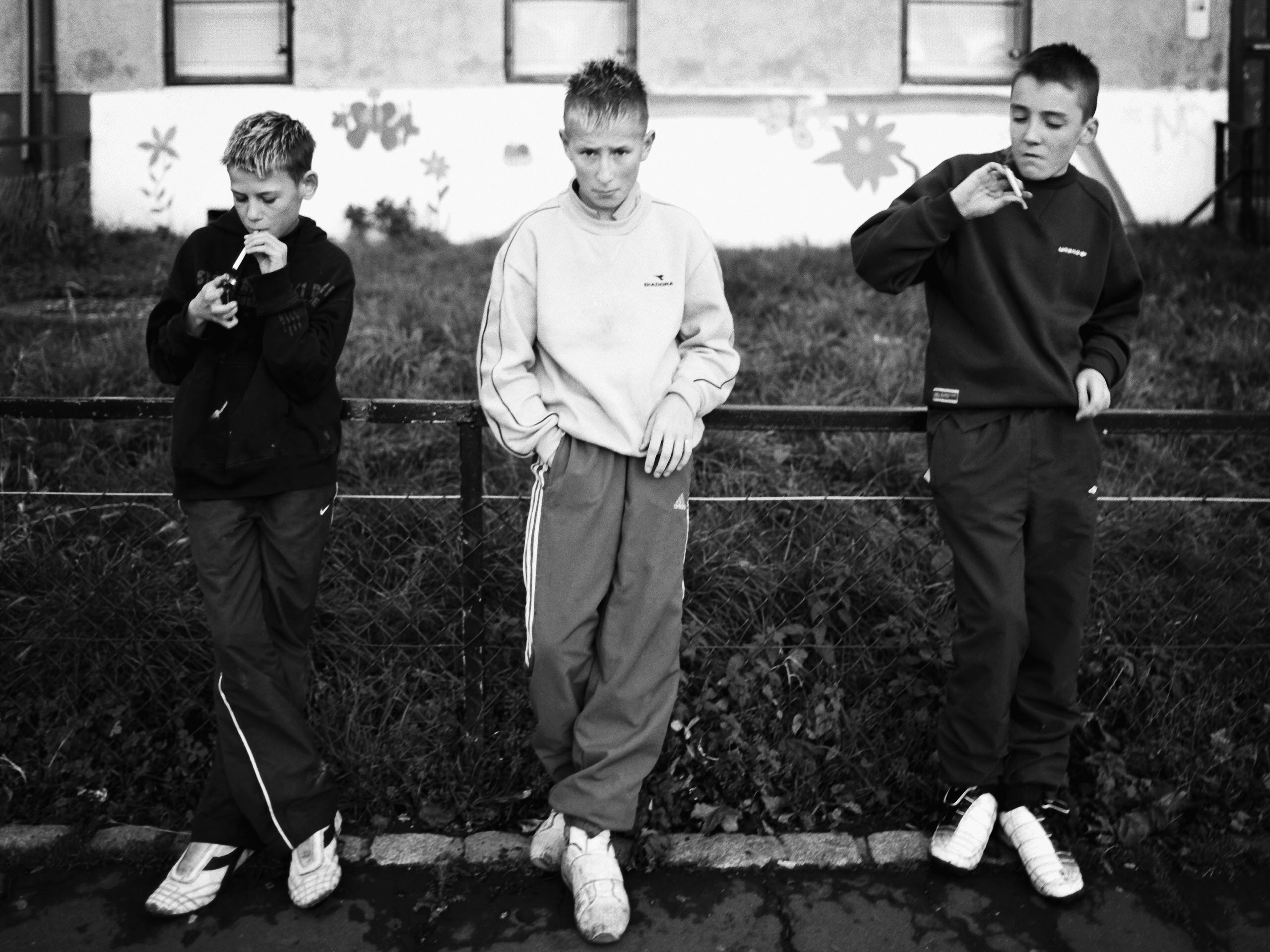 "My work is often placed somewhere between documentary photography and fine art photography. That might be a good description, as a narrative approach is always the most important to me but I do pay a lot of attention to formal aspects in each single picture, too."
After shooting, what actions do you take in terms of processing and editing?
With analogue, of course, before editing comes all the darkroom work: film development, contact sheets or low-res scans, then I usually edit very quickly. Since I don't take millions of photos, I often know in advance which ones will be shortlisted. Nevertheless, darkroom work is of course full of surprises – both positive and negative… Looking through the negatives for the first time is a very magical moment for me, even today. After the selection, I print the chosen motifs in a smaller format, then later a few in large format as a limited edition of fiber prints.
Are you currently working on any project?
Always! Since I often do long-term projects, it also adds up and I'm working on several ongoing projects. In May, I was in Belfast again and met up with the young people I've known since 2017. And I have been working with teenagers in Germany the last 1.5 years. At first because I couldn't travel during the pandemic, but then I realized that issues like migration, integration, social participation still pose many problems for people in Germany. Actually, I thought we were already further along as an immigration country. This topic will become even more important in the coming months because inflation and rising prices will hit those who already have less. I fear that a mentality of selfishness and living in one's own bubble will not allow the necessary solidarity within society to a sufficient extent.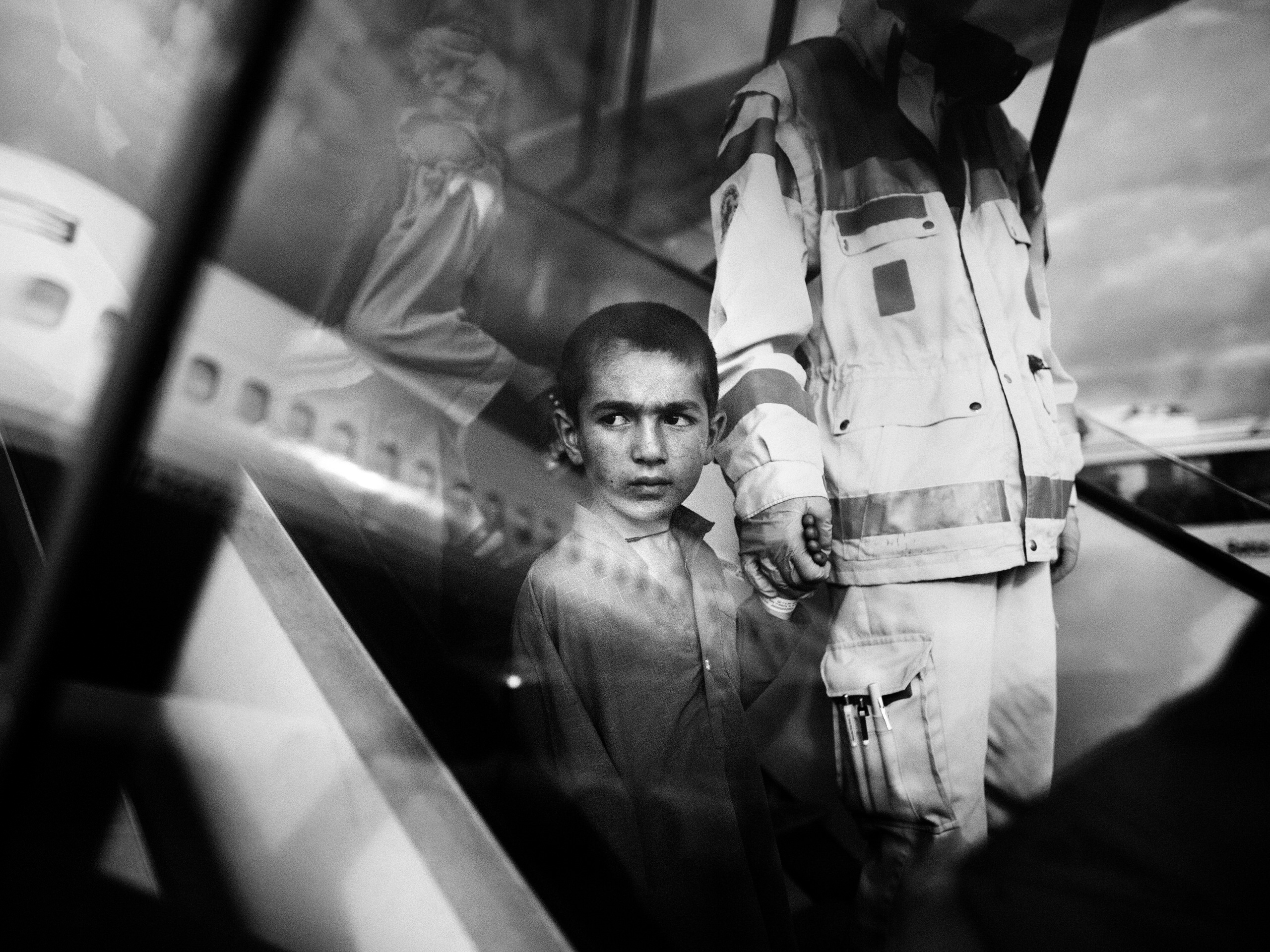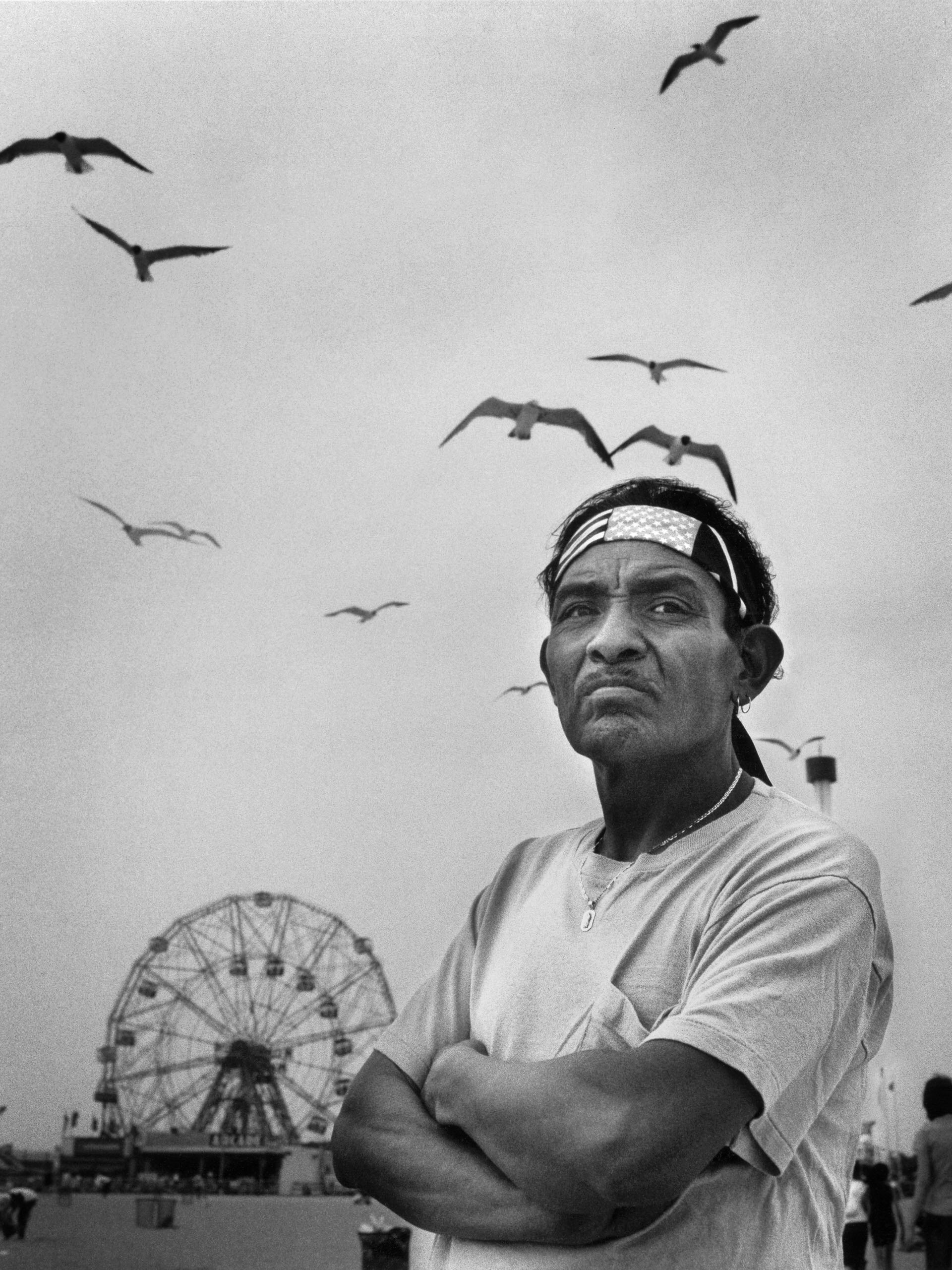 Which are your favorite photography books?
Sally Mann – Immediate Family, Chris Killip – In Flagrante 2, Gilles Peress – Whatever you say say nothing, Robert Frank – the Americans, Tish Murtha – Youth Unemployment, John Bulmer – the North
Is there a country or a city that you like to photograph more than others?
I always love discovering new places without knowing what exactly awaits me there. Through my work I have found friends in many countries and gained deep insights into different worlds. That'll always be my motivation. At the same time, I love the UK and its classic working-class towns, whose rough cordiality I have fallen in love with.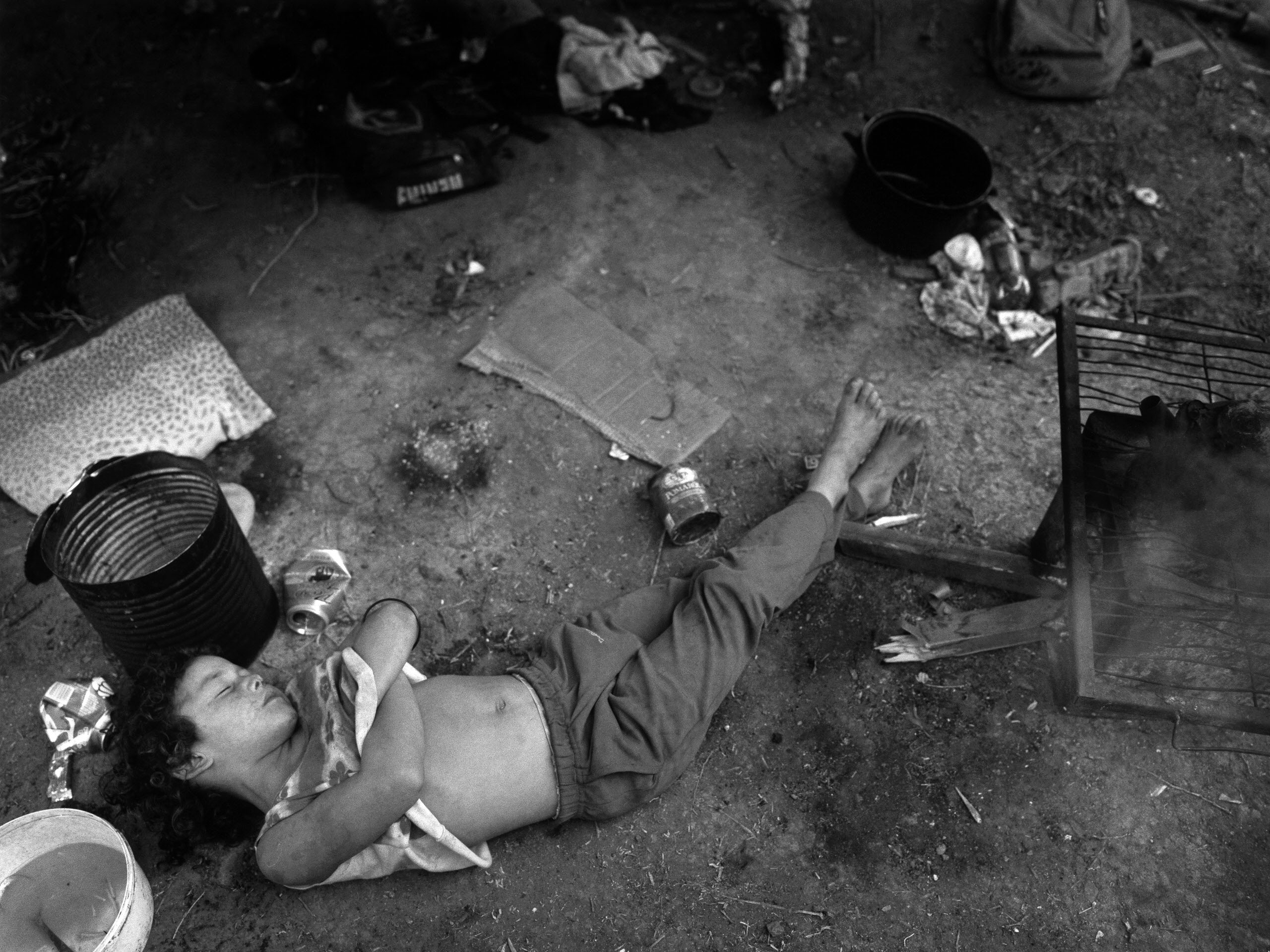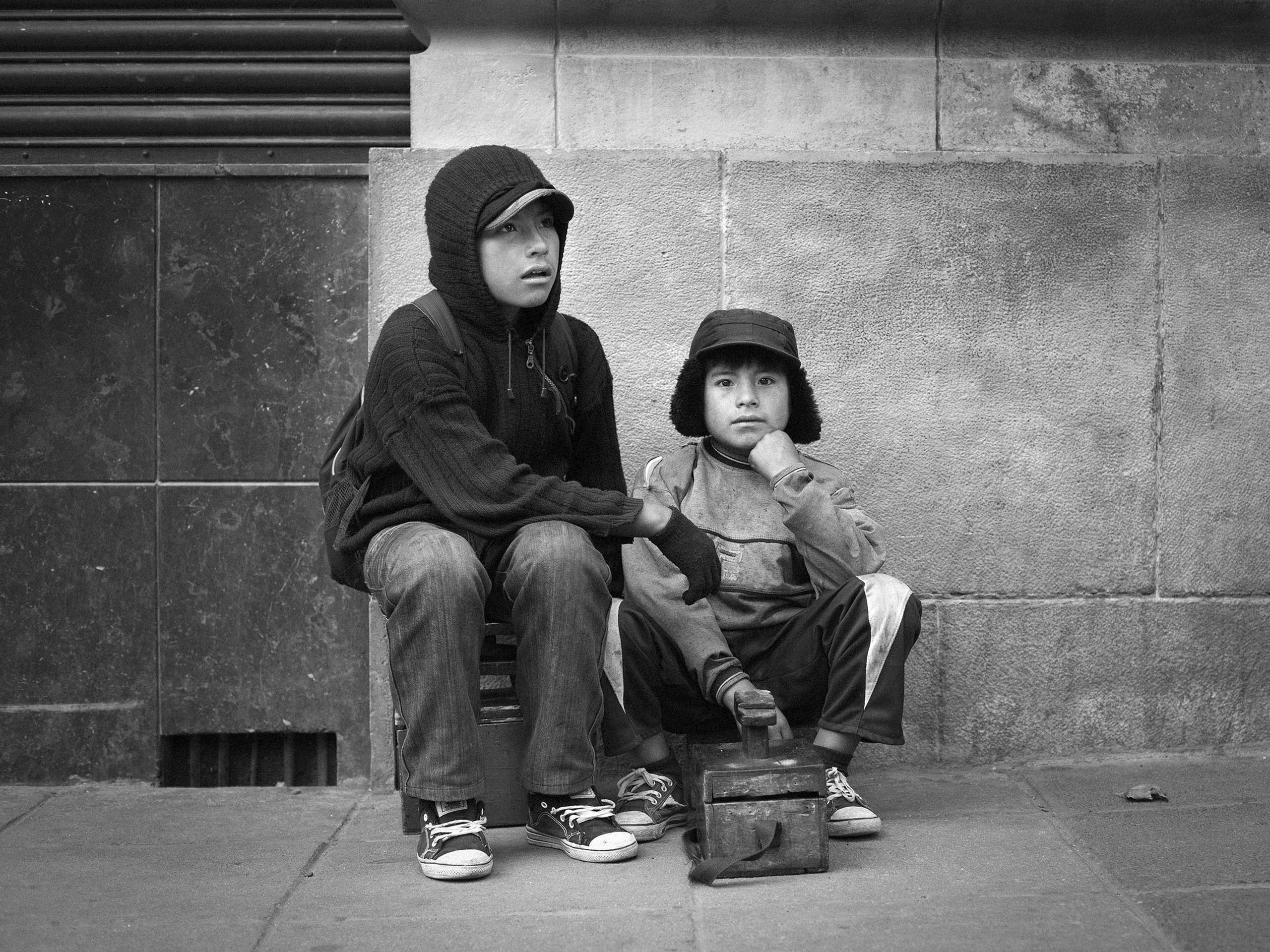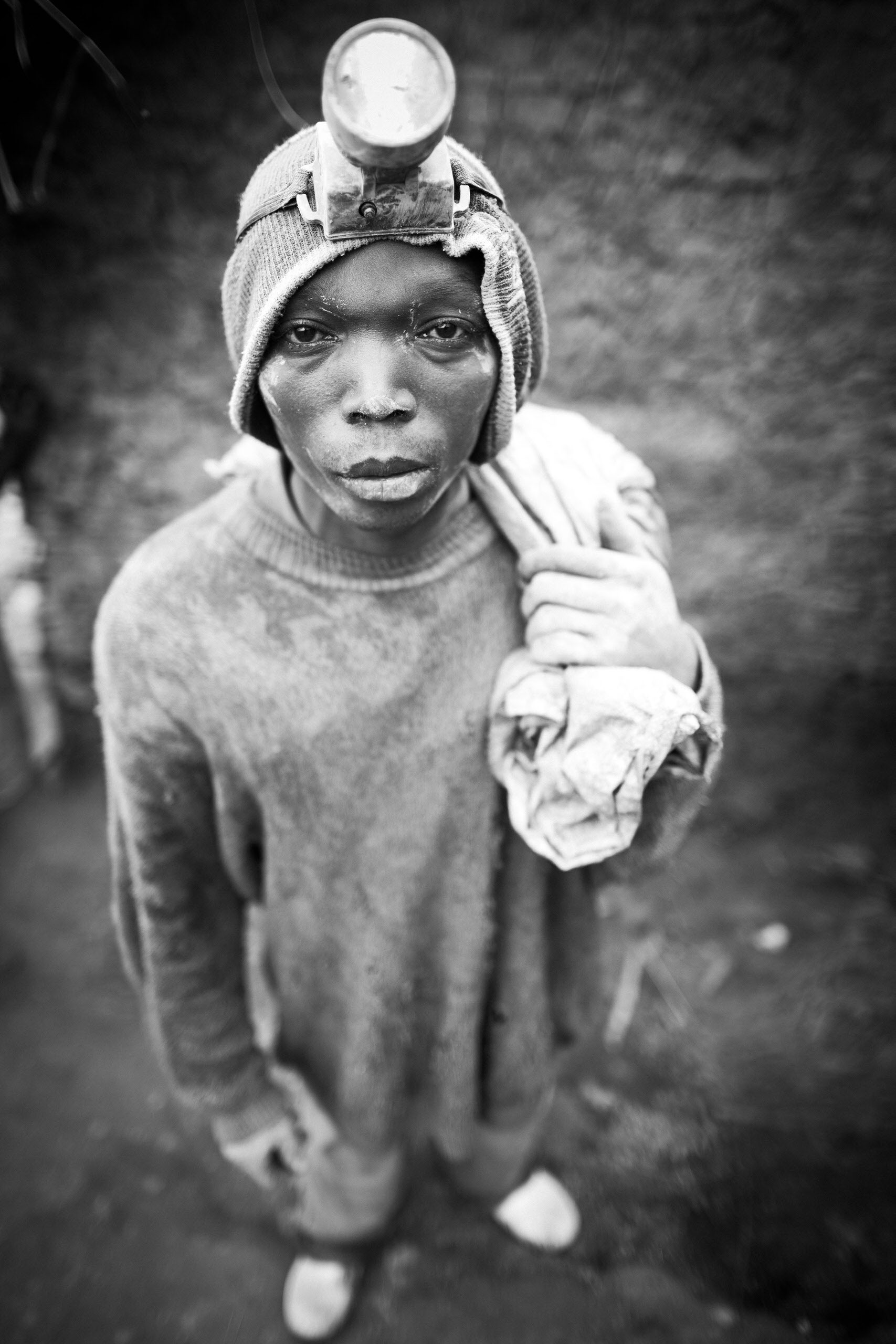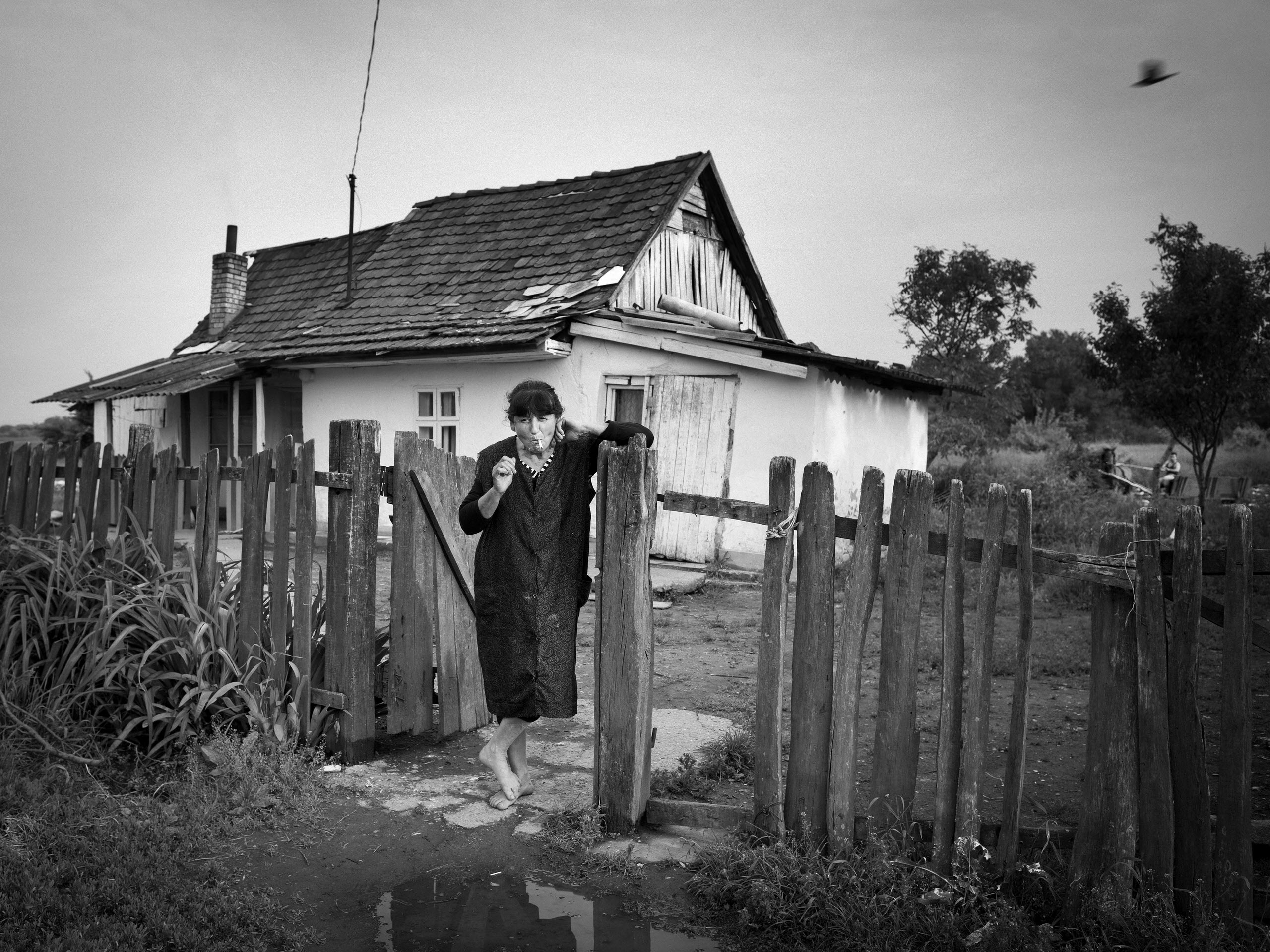 What advice would you give to someone who is starting to do street photography?
It's hard to give advice to others, I often didn't want to hear any myself or ignored it! Everyone has to find their own way, in general I think the same applies to photography as to life in general: be friendly, honest and curious! Follow your heart and don't just try to confirm something you expected before. Do what you think is right and important and don't try to follow a trend that is currently in vogue.
Thank you!
TOBY BINDER BIOGRAPHY
Toby Binder was born 1977 in Esslingen/Germany and studied at the Stuttgart Academy of Art and Design. Soon his photography focused on social, environmental and political topics. Based in Argentina and Germany he works both on assignments and personal long-term projects.
He is mostly interested in topics of post-war and crisis situations as well as in the everyday life of underprivileged and marginalized communities. He often takes the perspective of young people.
His work is published by Stern, Zeit Magazin, The Guardian, Le Monde, Washington Post, Greenpeace Magazine, Amnesty Journal, Neue Zürcher Zeitung and others.
In 2019 his first photo book "Wee Muckers – Youth of Belfast" was published by Kehrer.