ARTIST ROOMS: August Sander presents over eighty photographs by August Sander, one of the most influential photographers of the 20th century.
The photographs are drawn from Sander's monumental project People of the Twentieth Century, which classifies individuals and groups of people according to the profession and social class.
Sander sought an honest portrayal of German society by photographing people of all ages and backgrounds; from farmers, policemen and politicians to bricklayers, secretaries, and artists. The result is an ambitious body of work that captures, above all, the humanity of his subjects. His portraits celebrate the importance of the individual.
The exhibition is drawn from a major collection of over 170 modern prints, produced from the original plates by August Sander's grandson, Gerd Sander and placed on long loan to ARTIST ROOMS.
The August Sander exhibition draws from the ARTIST ROOMS collection of over 1,600 works of modern and contemporary art. The collection is displayed across the UK in solo exhibitions that showcase the work of 42 major artists and give young people the chance to get involved in creative projects, discover more about art and learn new skills. This touring program is delivered by the National Galleries of Scotland and Tate in partnership with Ferens Art Gallery through to 2020, supported using public funding by the National Lottery through Arts Council England, and by the Art Fund and the National Lottery through Creative Scotland.
Since 2009, nearly 50 million people have visited over 185 displays at some 87 museums and galleries.
ARTIST ROOMS is jointly owned by the National Galleries of Scotland and Tate. The collection was established through The d'Offay Donation in 2008, with the assistance of the National Heritage Memorial Fund, Art Fund, and the Scottish and British Governments.
About the Artist
Lived from 1876 until 1964, August Sander was a German documentary and portrait photographer who is still considered as being significantly and brilliantly adept at photographing German portraits in the early 20th century. At the time of the World War, it was a courageous step by Sander to work on such a subject.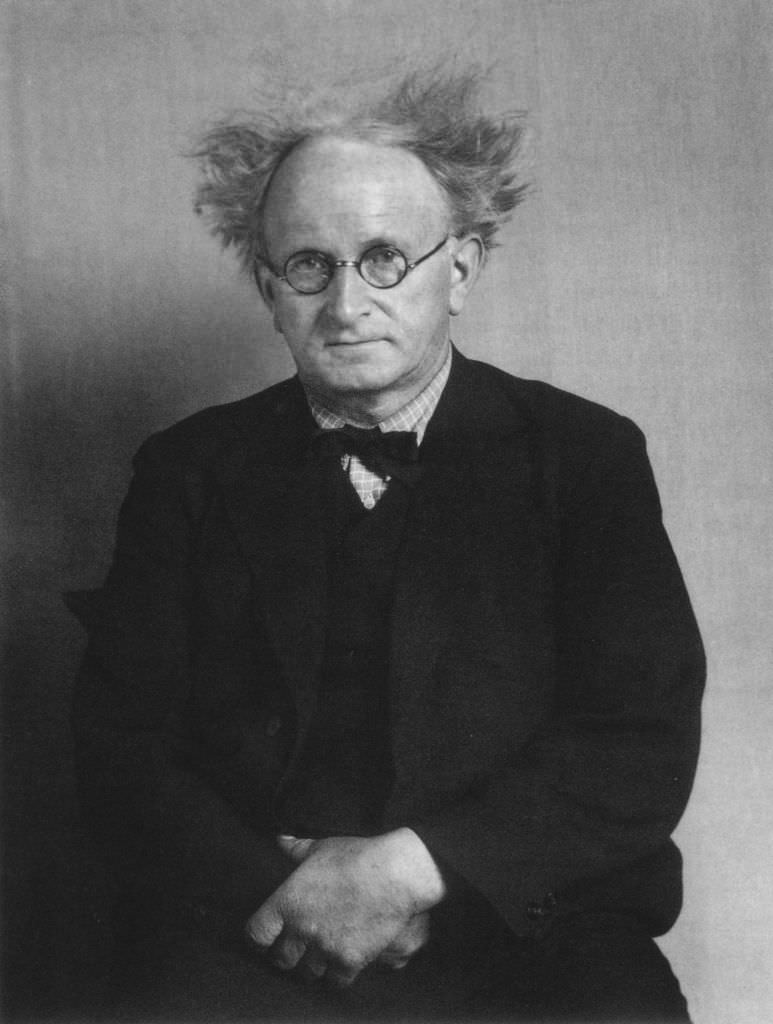 He was the son of a mine worker, and Sander did the same work initially as his father. During that time he found somebody who worked for a mining company and was also a photographer. Sander's first introduction to photography had been through this man. Sander found the subject interesting and with the help of his uncle, he constructed a darkroom and bought equipment for photography. From 1897 to 1899, he worked as an assistant for a photographer. After completing his service for the military, he traveled through Germany, doing industrial and architectural photography.
In 1901, he began working in Linz in an Austrian photography studio. August Sander eventually became one of the partners and later the studio's sole proprietor by 1904. In the same year, at the Paris Exposition, Sander was given the Cross of Honor and a gold medal. During this time, he experimented using color in photography and this work was taken by the Leipzig Museum. Three years later, in Cologne, he established a new photo studio.
August Sander started working on People of the 20th Century, a portrait series, in 1911. In the German Army, Sander served through World War I. Despite this he continued with his photography venture. By 1919, he started teaching students and apprentices.
Near the beginning of the 1920s, he got in touch with Kölner Progressive, a group of artists. In 1927, he traveled for three months across Sardinia where he took approximately 500 images of landscapes and people. In 1929, Sander published a photo book, titled Face of our Time. It includes portraits from his first series.
However, due to the constraints imposed by the Nazi regime on Sander's personal and professional life, the book in 1936 was seized and the photo plates were destroyed. Eric, his son, who belonged to the Socialist Workers' Party was detained and during his ten-year imprisonment,  he died in 1944.
In 1935, while his son was in jail, Sander started working on a series of landscapes in Rhineland. While World War II was still on, he printed pre-war photos of men who died during the war or were missing. He dedicated these prints to the families of those men.
Sander shifted to a rural region from Cologne. This change of place allowed him to rescue several negatives of his work. Sadly, in 1946 some looters destroyed these negatives. Despite this chaos in his life and work, he still kept producing work.
In 1951 at Photokina, an exhibition, Sander's work was displayed. Three years later, the German Photographic Society made Sander their honorary associate. The following year, he was given the chance to do a one-man exhibition. In 1960, the Federal Republic of Germany gave him the Order of Merit.
ARTIST ROOMS: August Sander
26 October 2019 – 1 March 2020
National Museum Cardiff
More info on:
https://museum.wales/cardiff/