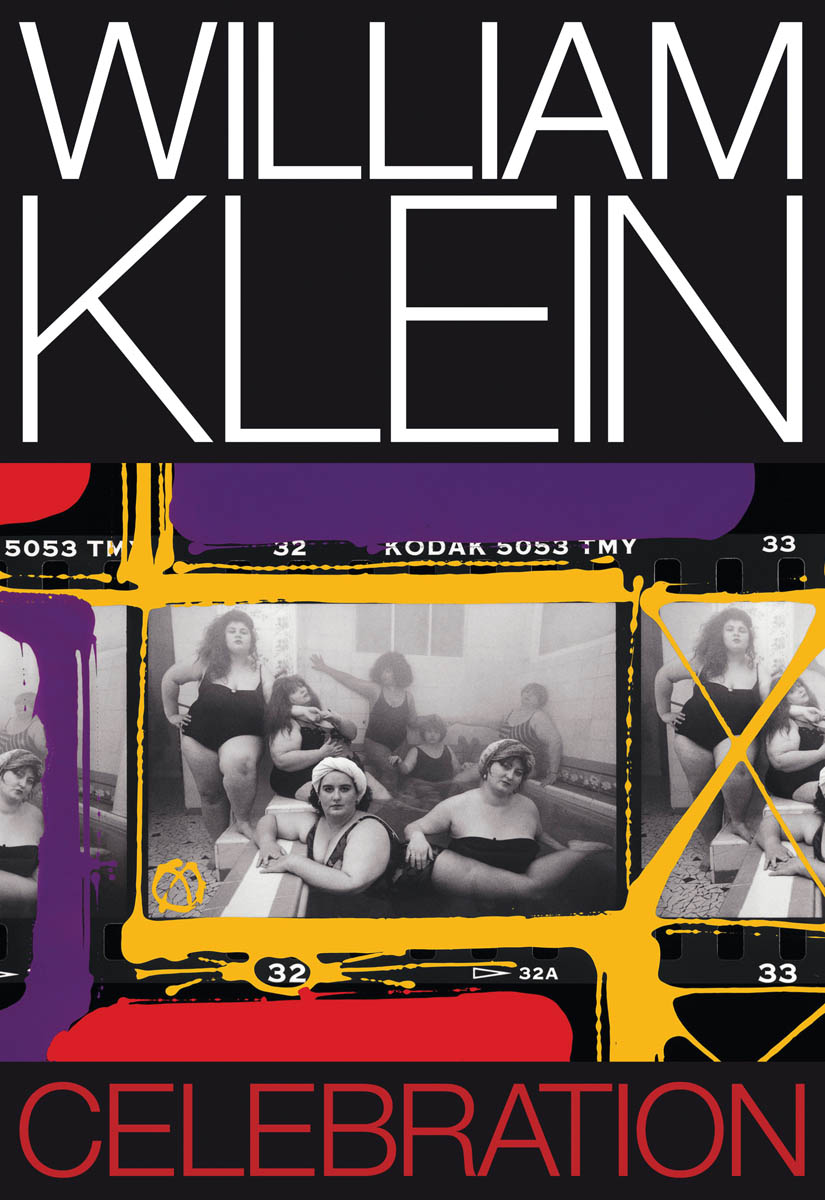 ISBN-13: 978-8417048792
ISBN-10: 8417048790
William Klein: Celebration
A William Klein selection of his favorite works, those that he considers to be the very best he has made over the course of his long career, in order to pay homage to the medium of photography itself.
This book, titled Celebration, provides a tour of his most emblematic works, traversing New York, Rome, Moscow, Madrid, Barcelona and Paris, in powerful black and white or striking color.
The book also includes a text by the author in which he reflects upon the photographic art and explains what prompted him to make this director's cut, this exceptionally personal selection.
The book will be published in Aprile 2019 by La Fábrica.
William Klein was born in New York in 1928 After a stint in France till his late teens, in 1954 he came back to New York and realized a photographic book on his city.
He never received formal training in photography: while shooting photos Klein felt free from any academic restraint, both technical and practical. He says: "I approached New York like a fake anthropologist,treating New Yorkers like Zulus." The rawest snapshot, the zero degree of photography".
Klein presented an aspect of New York that most of the American citizens were not used to see.
He was born as a fashion photographer for the Vogue magazine, Klein has frequently experimented in the field of street photography: he had a rebellious streak against the rules and the commonly accepted traditions. His "refusal is without compromises", and he had an open, ongoing polemic against most of the "styles" of photography contemporary to his time, specifically the one from Henri Cartier Bresson and the other "classics" of the street photography.
For the William Klein approach in Street Photography was very important the interaction between the shooteer and the subject: "Why pretend the camera is not there? Why not use it? Maybe people will turn out to be violent or tender, crazy or beautiful, but somehow, they reveal who they are They will have taken a self-portrait". (WK)
Hardcover: 128 pages
Publisher: La Fábrica (April 23, 2019)
Language: English
Product Dimensions: 6.5 x 9.5 inches
Shipping Weight: 1.7 pounds
William Klein (born April 19, 1928) is an American-born French photographer and filmmaker noted for his ironic approach to both media and his extensive use of unusual photographic techniques in the context of photojournalism and fashion photography. He was ranked 25th on Professional Photographer's list of 100 most influential photographers.
Klein trained as a painter, studying under Fernand Léger, and found early success with exhibitions of his work. He soon moved on to photography and achieved widespread fame as a fashion photographer for Vogue and for his photo essays on various cities. He has directed feature-length fiction films, numerous short and feature-length documentaries and has produced over 250 television commercials.
He has been awarded the Prix Nadar in 1957, the Royal Photographic Society's Centenary Medal and Honorary Fellowship (HonFRPS) in 1999, and the Outstanding Contribution to Photography Award at the Sony World Photography Awards in 2012.