Dear Enamul,
first of all, congratulations! You are one the 10 finalists of the third exibart street contest in Best Series category. Can you tell us something about yourself and about the finalist series?
It's a great feeling that my work is appreciated. I am Md. Enamul Kabir from Bangladesh. I was born in the district of Narail, then grew up in a town called Kotchandpur, Jhinadah. It's a small but beautiful town. Now I live and work in the capital city: Dhaka. I would like to quit my job and travel the world. But you won't get everything you want in a lifetime.
I believe it is very important to become a good human being rather than attaining greatness as a photographer.
I have been afraid of dogs as far back as I can remember. Whenever I saw a dog on the street, I would walk the other way or wait till the dog went away. During my elementary school years, there were so many dogs in the school neighborhood, and being extremely fearful of them, I used to wait around for someone, anyone, to come by so that I could cross the street full of dogs without being alone and frightened. I can't explain it, but dogs just gave me the creeps, even though I've never been bitten.
My cynophobia continued well into 2012. However, after starting to attend Begart Photography Institute later that year, my feelings toward these canines took an about turn. I found the deepest form of devotion from Moti, my instructor ImtiazAlamBeg's dog, and just fell in love with the beautiful creature. Never could I have imagined that a dog can display more soul than most people. And now, I am glad to admit that I love dogs the most in the whole animal kingdom.
I started this project after ImtiazBhaia's dog Moti passed away. Moti taught me not only to shake off my unreasonable fear of dogs but also how to see the world differently.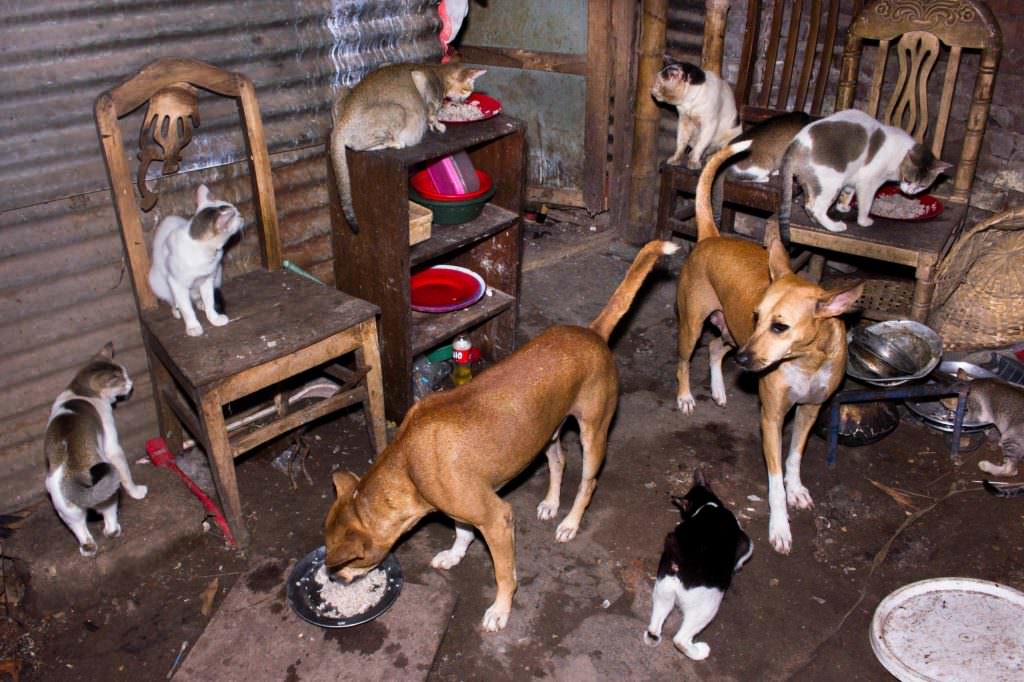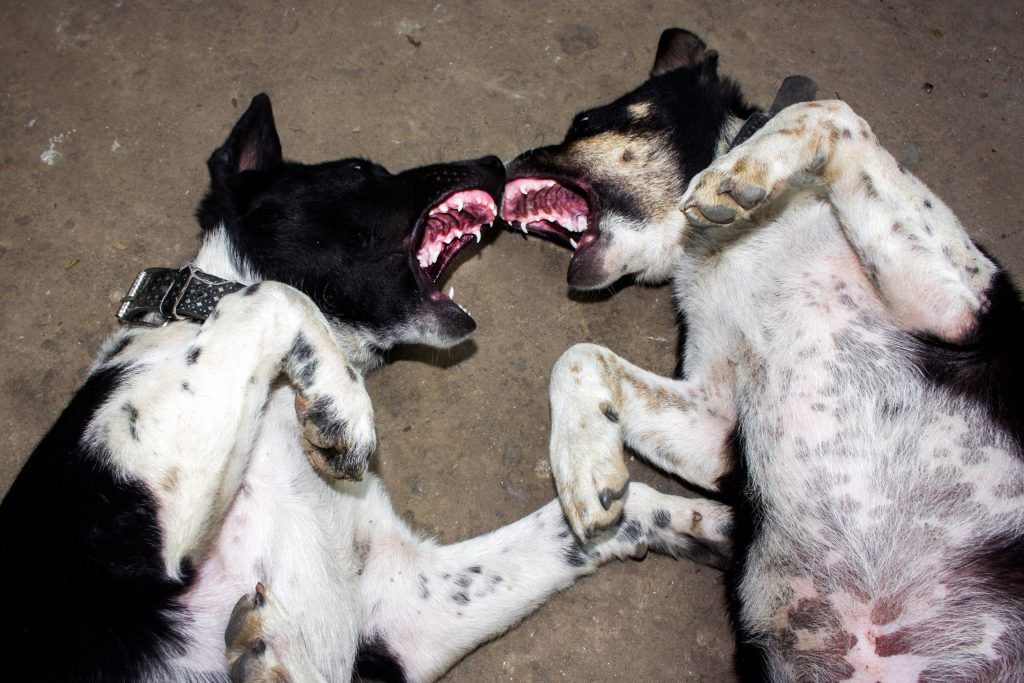 How would you define your photographic style?
Truly speaking, I do not have any plans. Uniqueness is often referred to as style, which is something that comes naturally and cannot be forced. In photography, it is a personal statement. It is how one sees the world.
I enjoy taking photos. I go everywhere and shoot everything: from people to animals. A photograph can happen anywhere at any given moment. Sometimes it depends on my mood. I prefer the tranquility of silence to crowded places.
I don't allow the editor in my head to take the lead and let the photographer in me instinctively 'feel' the frame. It has been almost eight years since I started shooting and I still feel like a child who doesn't know much about the world and finds it an exciting place.
I prefer my photos to be concise and cohesive. I try to achieve the best result possible with fewer subjects. You can call it a minimal approach, although my photos usually aren't minimalistic in the traditional sense. It is a practice of aligning and arranging the subjects and elements, instinctively, to arrive at a visual harmony.
I feel the urge to keep on learning and grow as a photographer
Have you ever studied at a photography school or are you a self-taught artist?
Yes, I Did. I have done my advanced course in Photography at Begart Institute of Photography, Dhaka Bangladesh. Later, I started doing a diploma but had to leave because I couldn't manage time alongside working full time.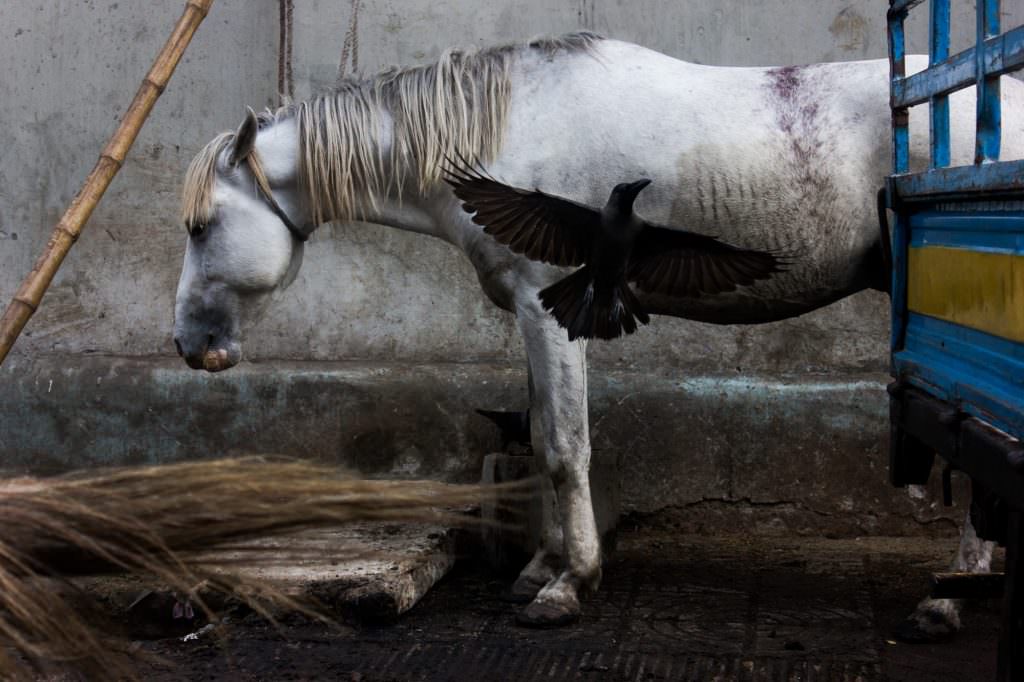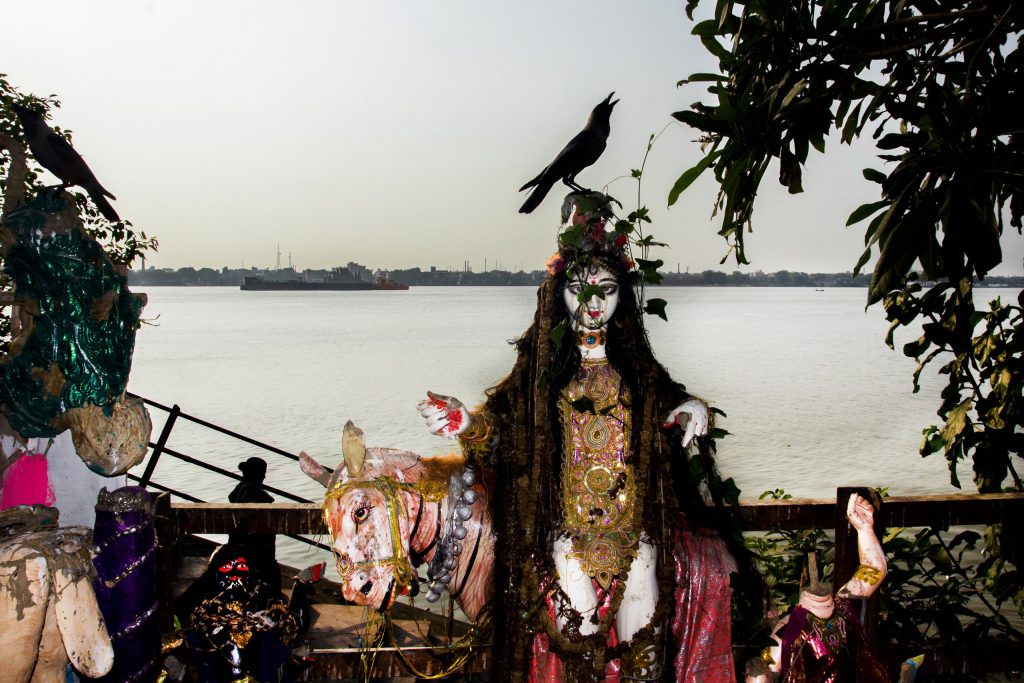 Who are the Masters of Photography who inspired you most in your photographic works?
Imtiaz Alam Beg, the Master of Music Photography in Bangladesh, is my first and foremost inspiration, if I did not meet this wonderful person, I'd never have found the pleasure and lifestyle that is photography.
Then, there are the master photographers from around the world: Trent Parke, Elliott Erwitt, William Klein, Bruce Gilden, Masahisa Fukase, Raghu Ray, Raghubir Singh- just to name a few. It is an 'experience' to view their works.
Do you ever do Street Photography with your smartphone?
No. Or at least on very rare occasions.
"Being a good human is much more important than being a good photographer."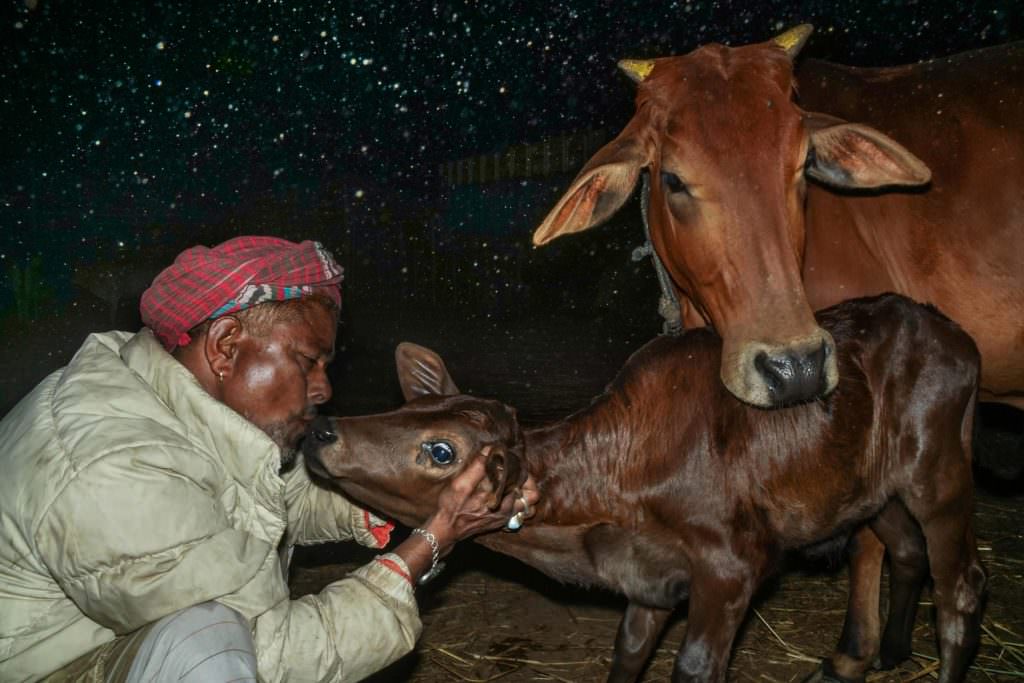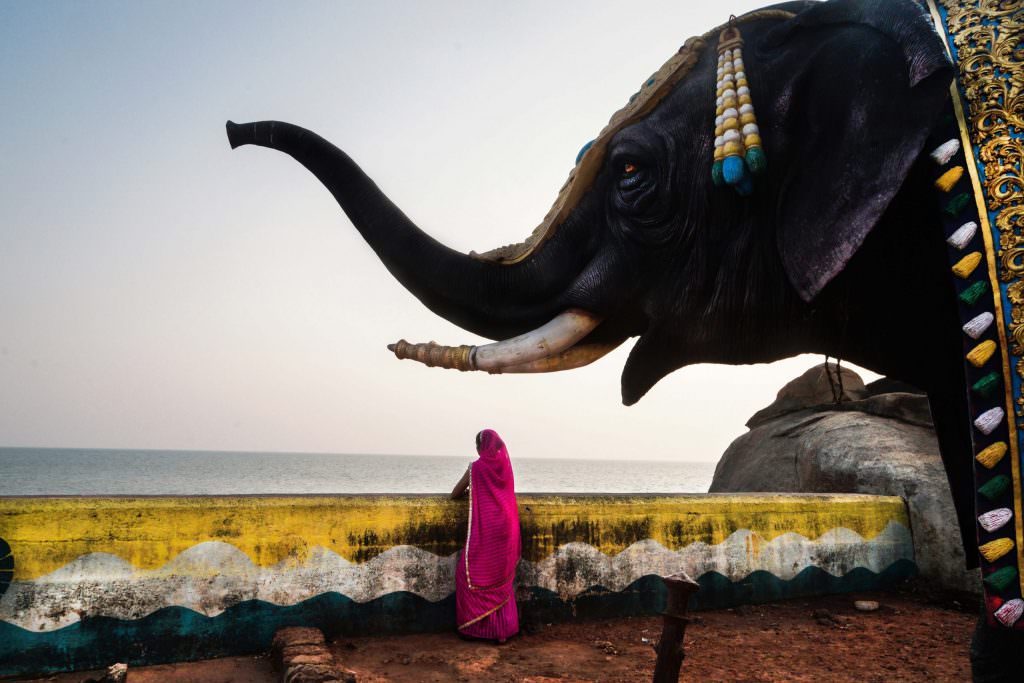 Analog and digital photography. Do you see these as alternatives to one another or the same thing?
I do not know the analog world enough. My photography started after the digital revolution, and I see it as a blessing. It made everything so much easier, at least for me. However, nowadays, there are so many 'digital' photographs flooding the net each day, that it is a bit overwhelming. Even though the quantity has increased monumentally, the quality hasn't improved. It seems that a modern-day digital photographer is not thinking enough before clicking, compared to analog-day photographers.
Black and white and color. Two different worlds. You decided to go color. Why? Do you ever shoot in Black and white?
I prefer to see natural colors in my photographs. Each color has its own identity and message. Managing colors in a photograph takes some time to learn. Should we keep two colors or three colors, or just allow the natural distribution of multiple clashing colors in a photograph? For me, it depends on how I want to convey my thoughts through my photographs.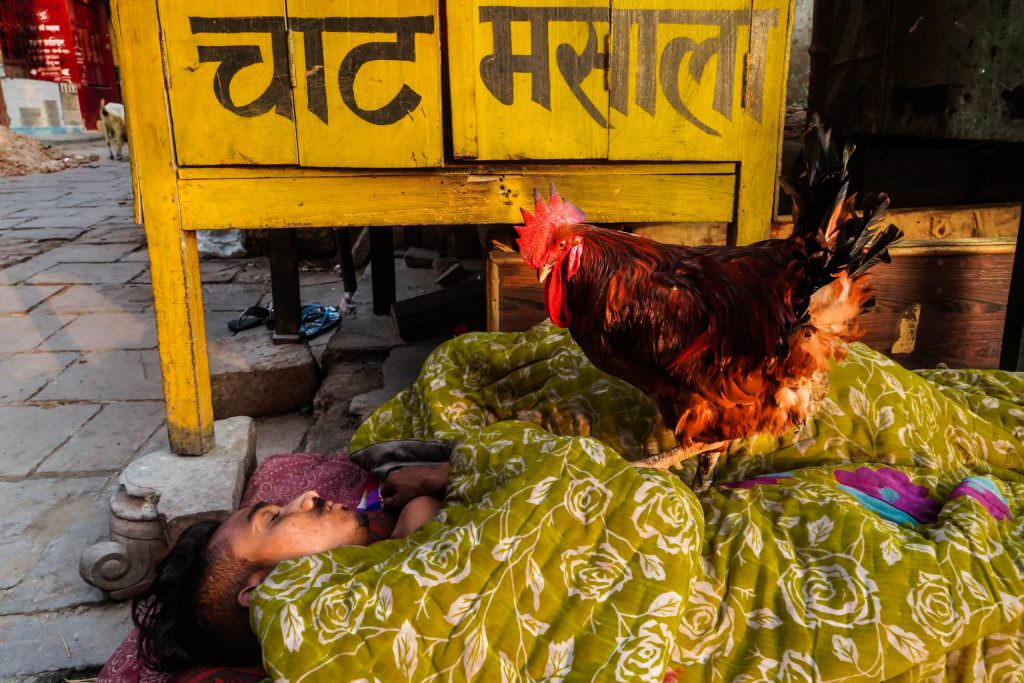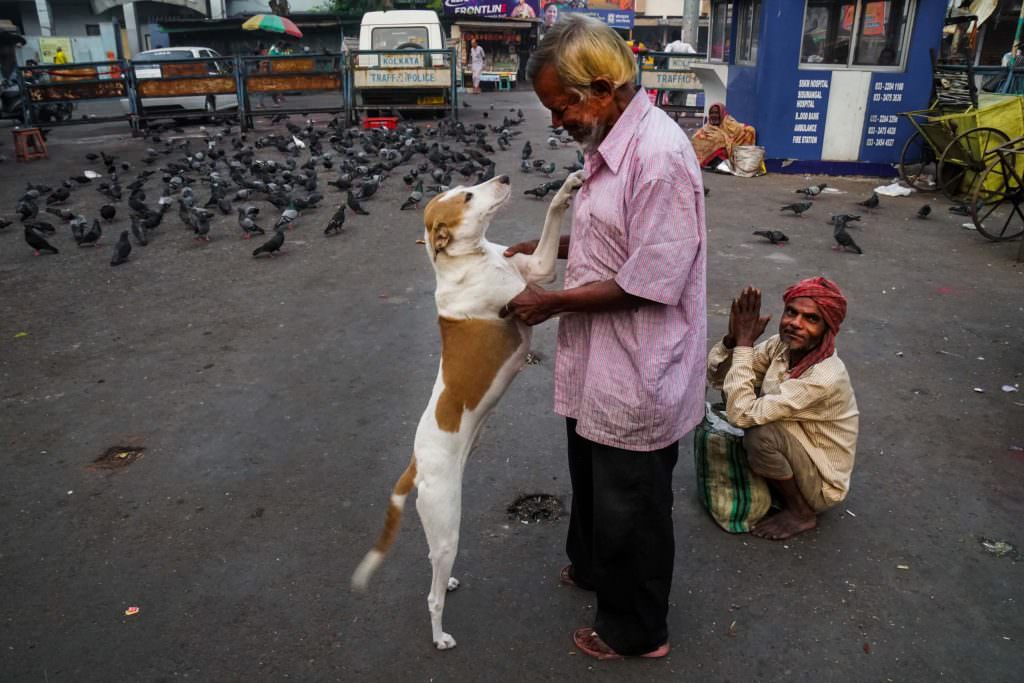 Do you think Street Photography has a more documentary or more artistic value?
It depends on intent. If you see Winograd or Raghubir Singh's works, you will find that most of their photographs are made in public places. They document the era with artistic value. To make an interesting image, one needs to learn grammar. Juxtaposition, leading lines, layers, decisive moments etcetera are all important, but in recent times, these things often come up as a requirement for street photography. If you keep shooting like this without finding a purpose in the name of street photography, it will be like masturbating – you will get pleasure for a short time, but nothing will come from it.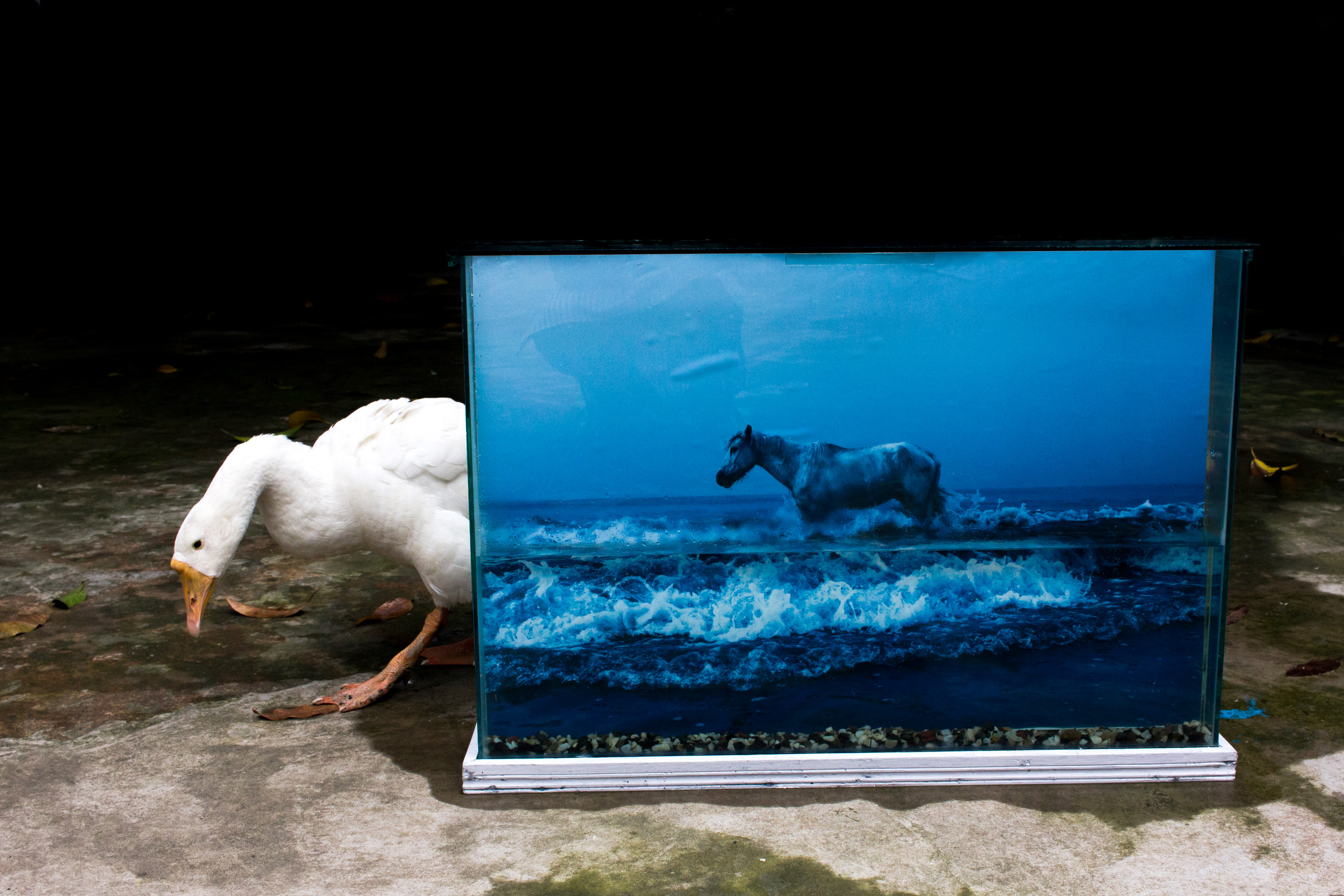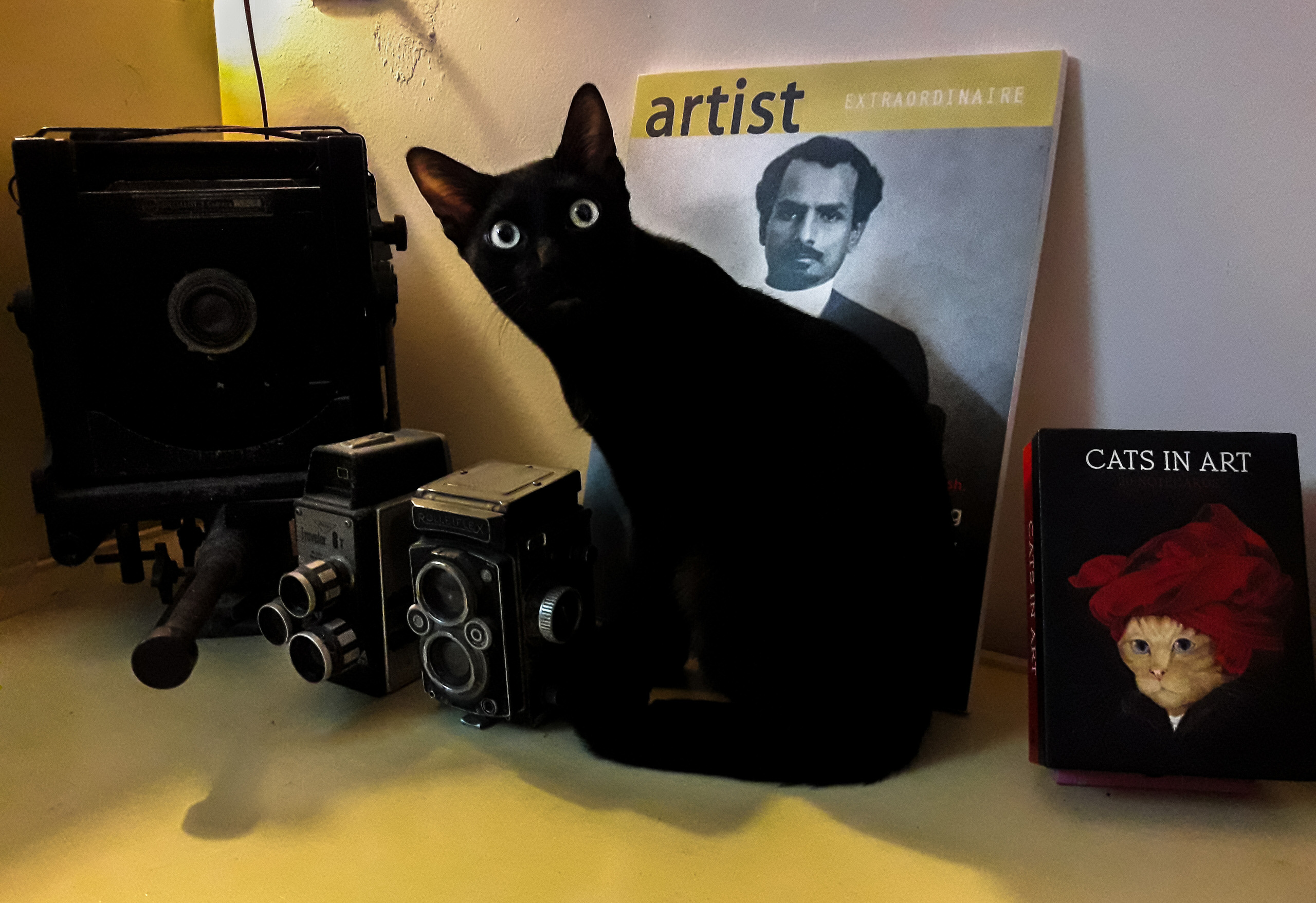 When you take photos, do you ever have a theme/project in mind?
Probably I am the laziest person when I am going to take photos. I do not think about any theme/ project, rather I always want to enjoy my walks and chats with people. I strongly believe photos will come automatically because it is inside me. I just need to blend in and be ready to snap the photo when it comes.
Do you think there are ethical limits in street photography? Do you think it's possible to shoot everything and everybody? What is your approach in street photography?
Yes, they are.
One can shoot everything and everybody as long as no harm is done. It depends on the personality of the photographer, though. Some can blind an unwitting stranger with their flashes and follow it up with a heart-warming smile so that everyone is in an okay-okay position. However, being forceful and bullying people while taking street photos is something that is not acceptable to me. I never take photos in a situation when someone can be harmed or even annoyed, even if it is an animal I am photographing.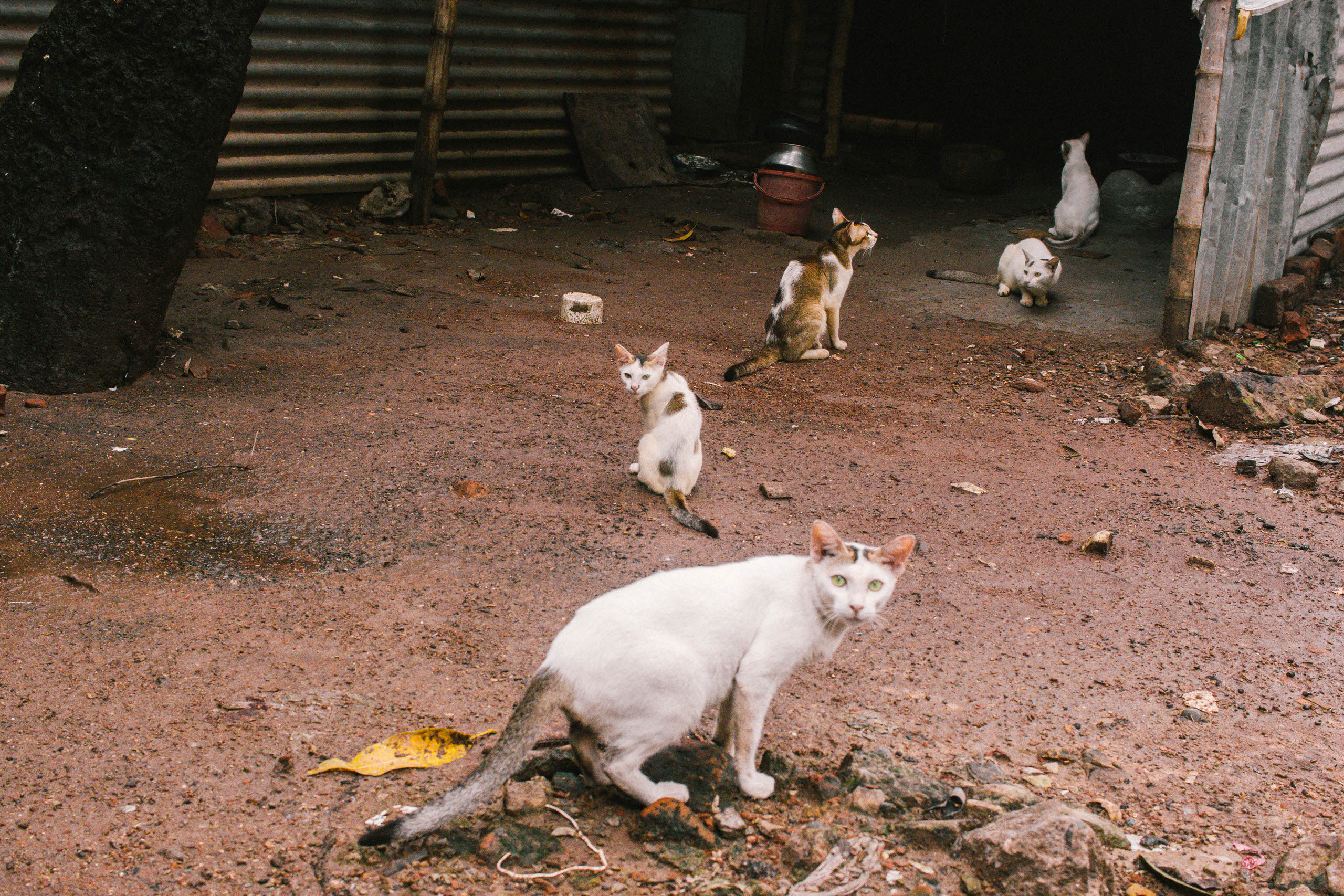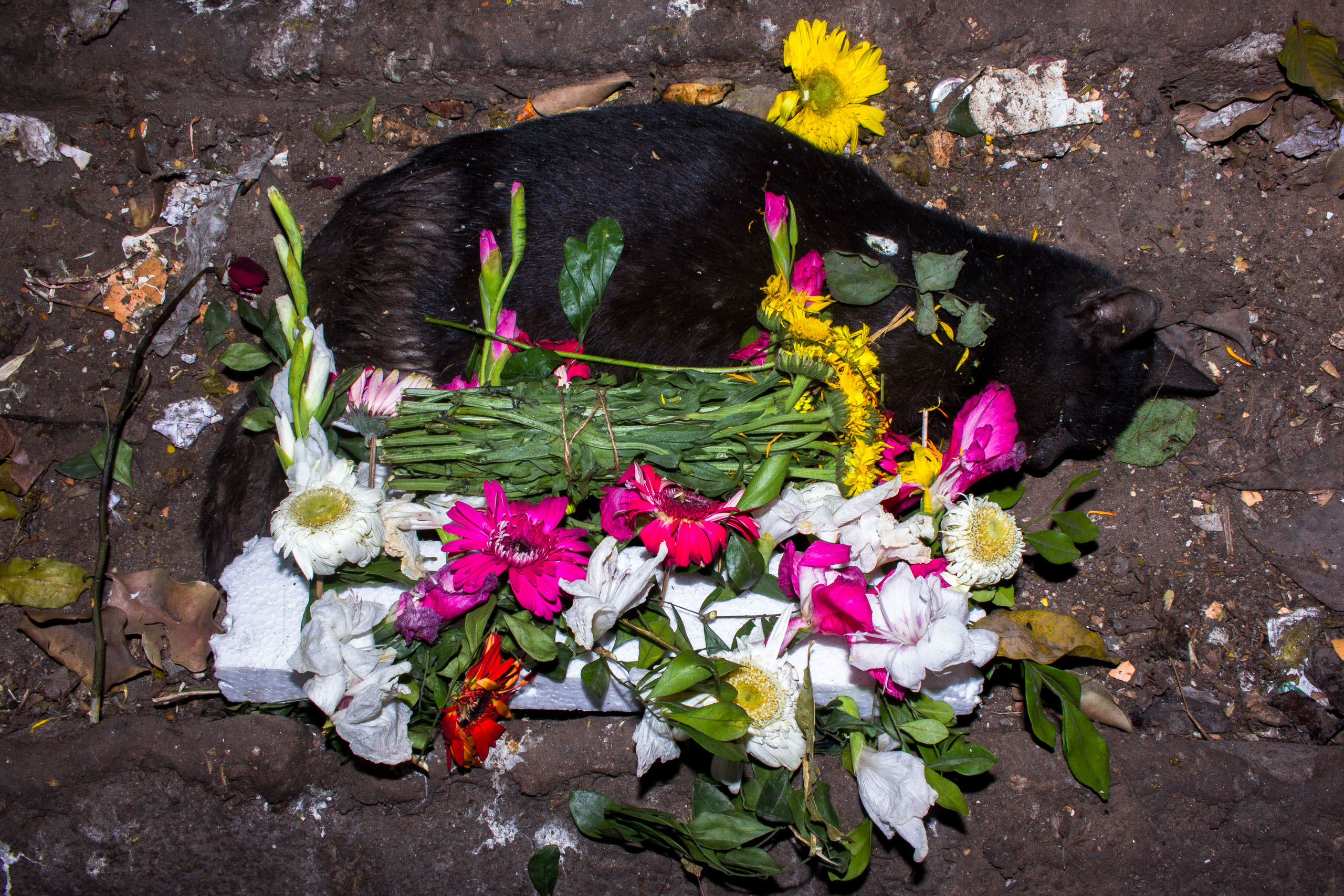 What kind of equipment do you use and what role, in your opinion, does equipment have in street photography?
My favorite camera is the crop body Canon 550D equipped with an 18 mm lens. Sometimes I borrow gear from my friends. A camera is but a tool that helps you capture the scene. The main challenge is being in the right place at the right time. Whatever camera I have at that moment is the best device for shooting that photo, even a cell phone.
If you had to choose one lens that you would have to be using for the rest of your life, which one would that be and why?
18 mm (28 mm equivalent). Wide lenses help me to go closer to my subject while keeping the context.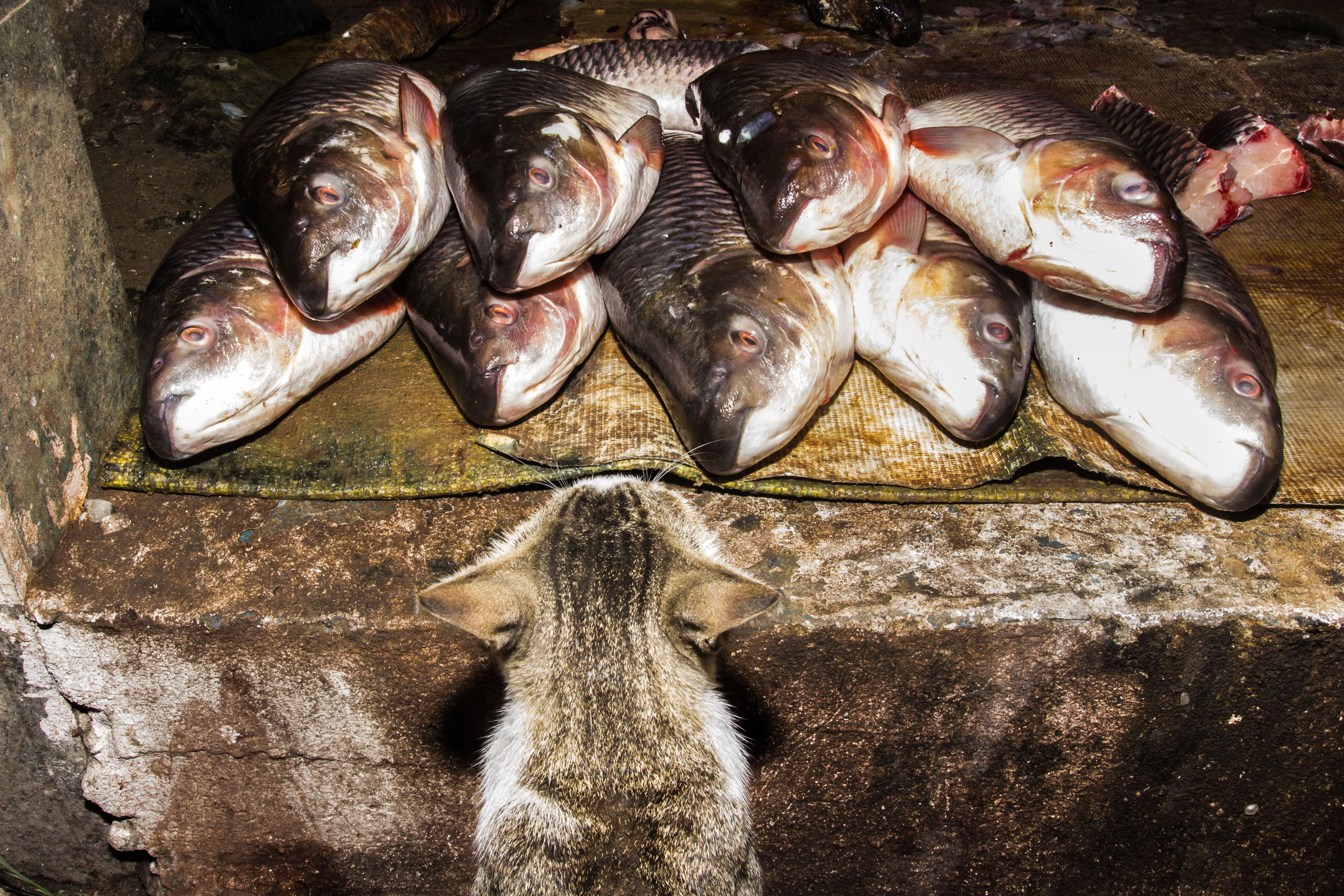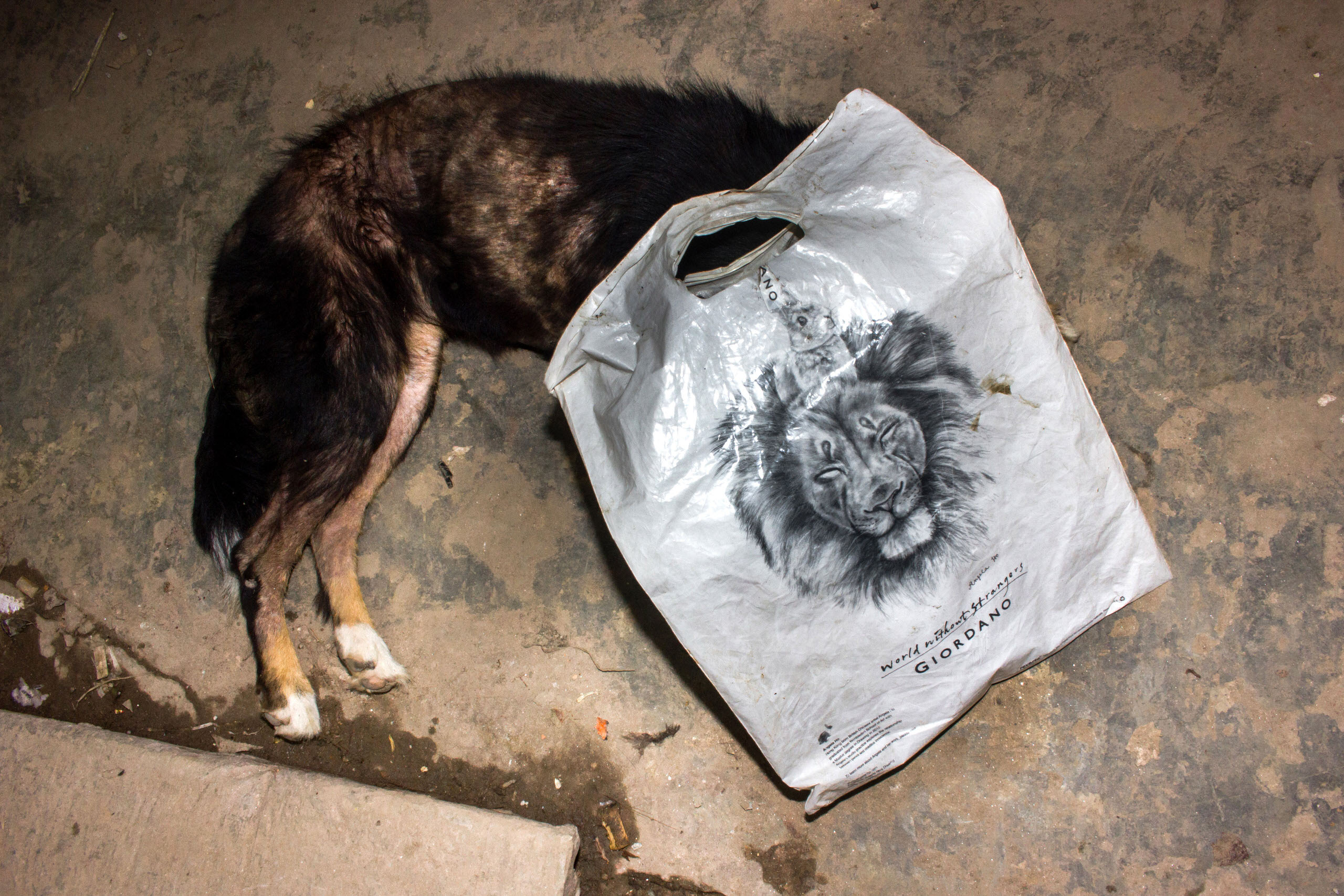 "Uniqueness is often referred to as style, which is something that comes naturally and cannot be forced. In photography, it is a personal statement. It is how one sees the world."
After shooting, what actions do you take in terms of processing and editing?
I edit out the photos after a shoot, then let them marinate for a while. Once I have forgotten the feeling associated with the actual shoot, I open up the edited contact sheet and post-process the photos in Lightroom. For retouching, I go by the principle, 'less is more'.
Are you currently working on any project?
I have been shooting for some long-term projects, yes. 'Co-existence of animals and human beings' and 'lack of playing fields in unplanned urban areas' are two that come to mind.
You know, when I shoot, I just shoot. Later, I sorted them out.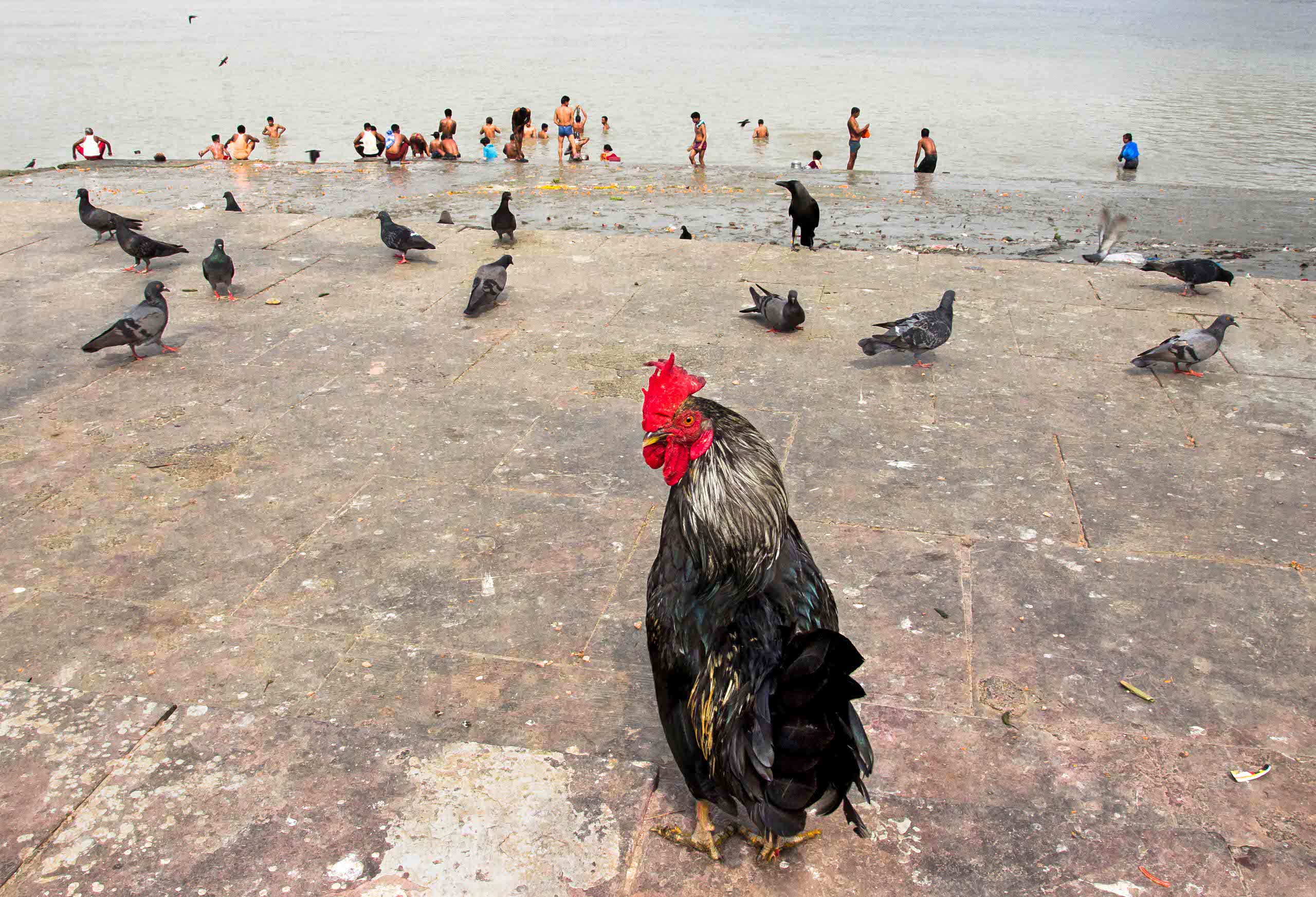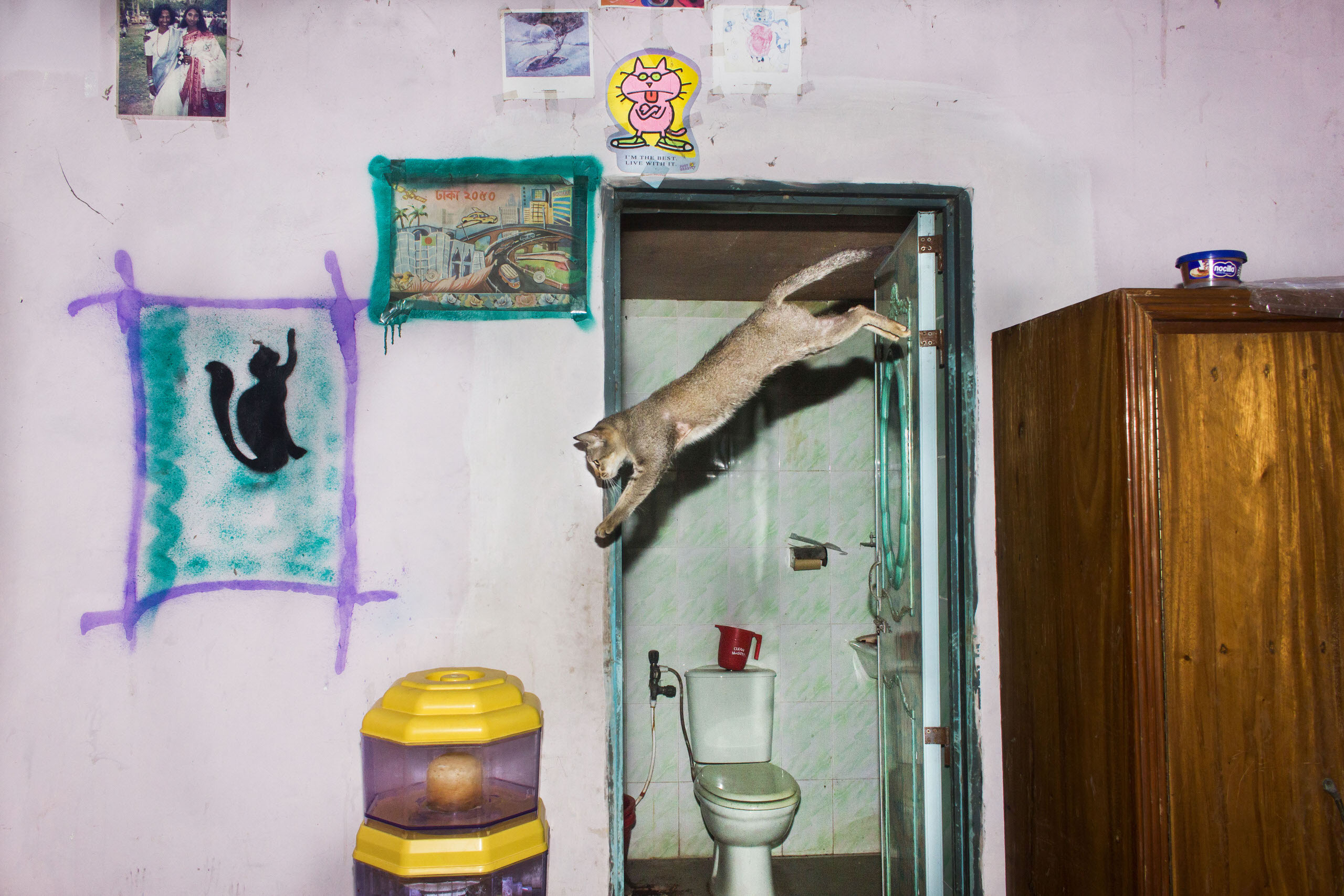 Which are your favorite photography books?
All Raghubir Singh books are my all-time favorite.
Is there a country or a city that you like to photograph more than others?
India. It has so much variety to offer a photographer! I feel like a kid lost in a candy shop.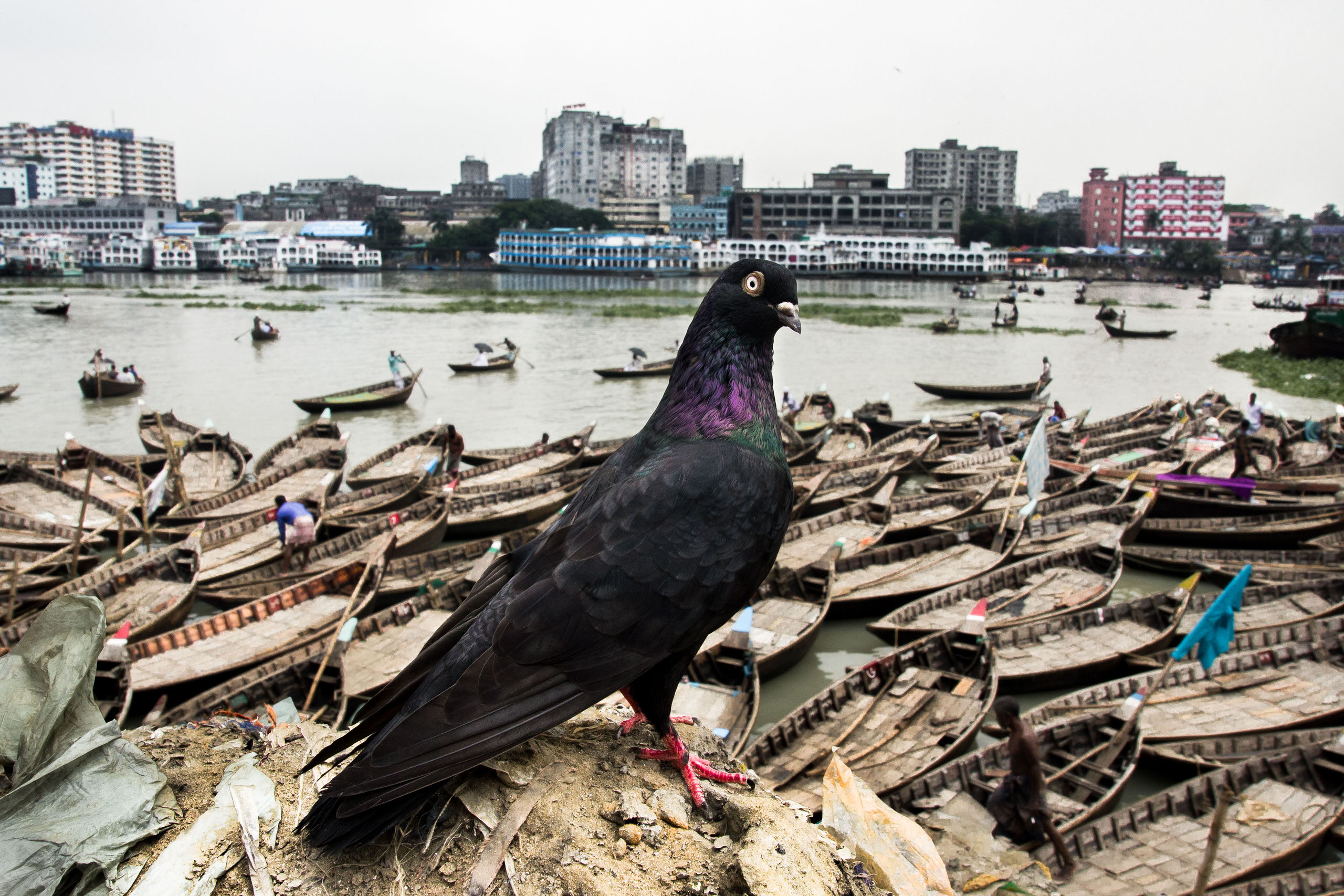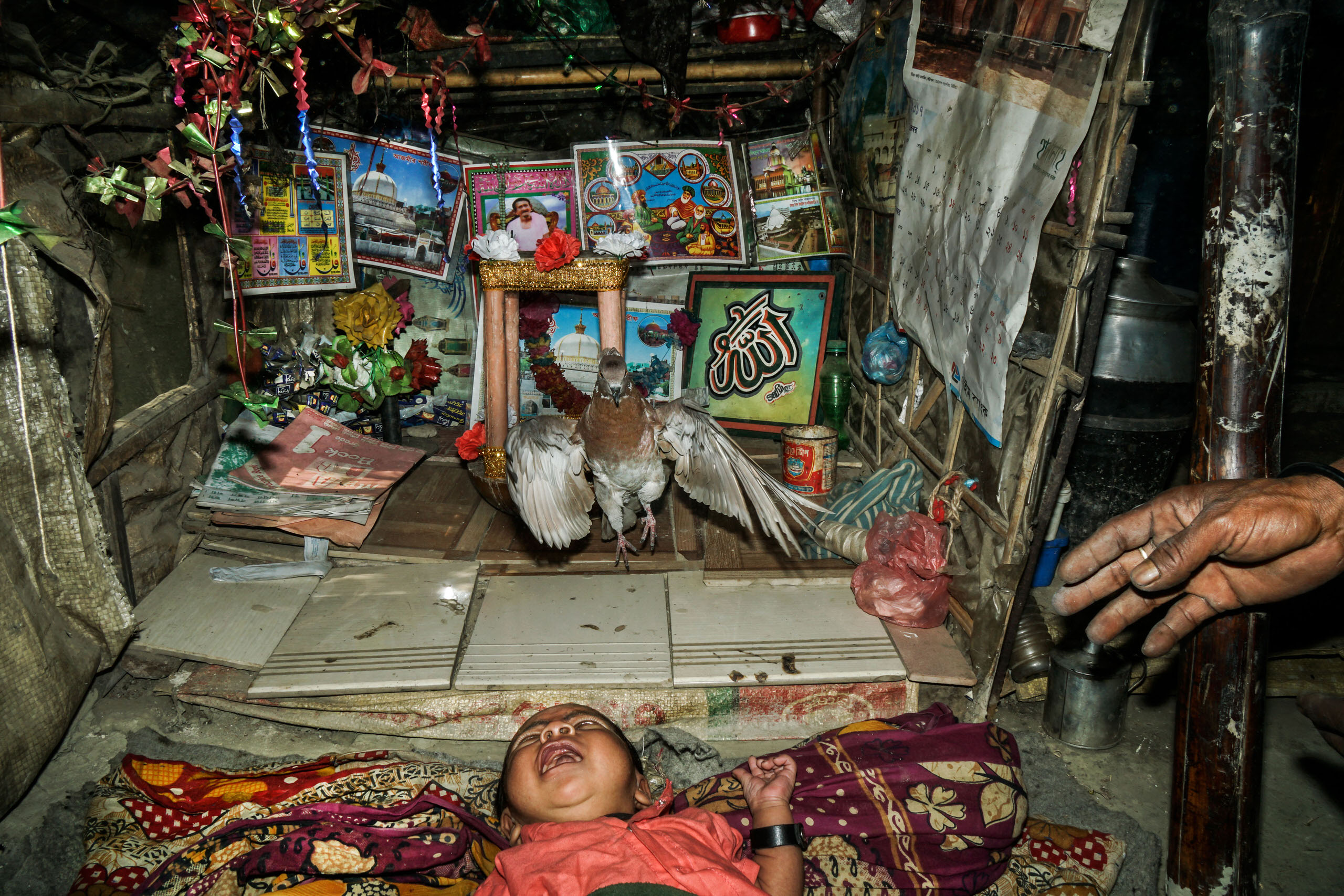 What advice would you give to someone who is starting to do street photography?
Think fresh, shoot fresh.
Do not shoot what and how everyone else shoots. When you must, shoot the same subjects in such a way that has never been seen/done before.
Thank you!
MD. ENAMUL KABIR BIOGRAPHY
Md Enamul Kabir is a Dhaka based freelance photographer.
He is also part of the collective OnEdge Street.
His work has been published in several national and international magazines, newspapers including ISP Magazine, FLIP Magazine London, The Daily Star, The Guardian.
For him, photography is all about moments and stories which become the witness. He loves his photos to be concise and cohesive and he tries to achieve the best result possible with fewer subjects. Apart from that, Enamul loves to take photos of animals.
His work is exhibited in HIPA-2014,2017, Miami Street Photography Festival-2016,2017, StreetFoto San Francisco-2016, LSPF-2017, Brussels Street Photography Festival-2017, Summer in Your City-2017, Lens culture Street Photography Award, 2017, Lens culture Exposure Award, 2018, EyeEm Photography Award-2017, Sony World Photography Award 2018, Photography on a Post Card-2017, Behind the Portrait-Gulf Photo Plus, Dubai and also published interview in many magazine and blogs including 121clicks and In-public.
Enamul believes in "Being a good human is much more important than being a good photographer."